General Emigration News News - Emigrate UK Page 3
This is the category page for all General Emigration News news here on emigrate.co.uk, where you can view all the General Emigration News emigration news.
Is Malaysia a favourite destination for older expats?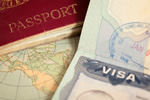 Living and working or even retiring in Asia is now more popular than ever before, but the issues of developing countries as regards infrastructure, services and clean air can be problematic. As other Southeast Asian destinations are losing their appeal for many would-be expats, Malaysia seems to tick all the boxes as regards cost of...
Brit expat retirees turning to Barbados as a Caribbean hideaway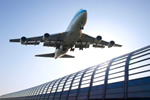 Where to go when life in the home country loses its charms? Expat retirement is often seen as an escape from the familiar to a new life in a previously unknown retirement paradise. For many, an already-formed, supportive expat community is a must, but many such havens seem to mostly cater for expats from a single, Western country, leaving...
Belize now attracting European expat retirees to its Caribbean shores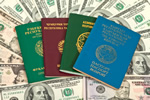 If white sand beaches, virgin rain forests and year-round sunshine are an essential requirement in your retirement strategy, Belize might be the perfect place. Already popular with American retirees, the seductive beauty of Belize is now attracting an increasing number of European retirees looking to a Caribbean lifestyle as an antidote...
Expat frequent flyers urged to become carbon neutral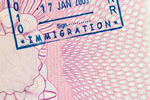 Expat professionals whose working lives include a good deal of international travel may be feeling guilty about their contribution to global warming. By now, every frequent traveller is fully aware of his or her impact on the environment, but when travel is inevitable what's an expat who also cares about the planet to do? Whether...
Brit expats missing their UK favourites should consider a VPN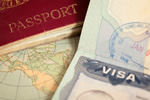 Brit expats desperate for a taste of home should use a VPN. Moving overseas as an expat professional may well bring huge benefits to your career prospects, but it's likely to restrict your access to much of the internet's UK-based content. For those living and working in countries with restrictive regimes such as Russia, China or the...
Dealing with emergencies as a new expat arrival in Beijing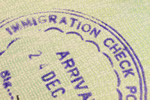 If you're newly arrived in China and haven't yet got to grips with Mandarin Chinese, dealing with an emergency can be your worst nightmare. Even in your own country, responding to an emergency situation can be intimidating, but for new arrivals in China it can be an expat's worst nightmare. Some while ago, English-speaking expats in...
Will Brexit wreck the Spanish property market's expat buyer sector?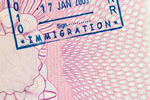 Will a full Brexit mean Spain is less of an option for Britons buying permanent homes? Spain will always be a favourite destination for British retirees and small business entrepreneurs, but how will Brexit affect its popularity over the next five years? Spanish regions such as the Costa Blanca are packed with Brits living a laid-back,...
Finding a job as a new expat arrival in the Netherlands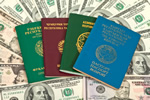 Expats arriving in their chosen country and searching for a job once they've settled in may be doing things the hard way! Searching for the perfect job in a new country is often an intimidating experience as most new arrivals have no idea at all how things work in their chosen sector, nor how the job itself deviates from the home...
The expat car dilemma just got easier due to car subscription apps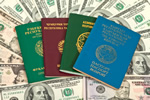 If you're either planning to or have just arrived in Amsterdam, personal transportation provision just got a lot easier. To buy or not to buy a car is one of the first dilemmas facing newly arrived expatriate professionals in the popular Dutch city. As an expat taking on a new job, arriving on reassignment or even as an entrepreneur,...
Are the Maldives heaven or hell for ambitious expats?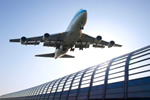 It's a given that the Maldives is a tropical dream of a holiday destination, but living and working here may be less rewarding than most expats realise. Beautiful beaches, calm waters and warm weather greet expats on arrival, but success in both career and personal life is essentially down to blending in with the islands' unique...