General Emigration News News - Emigrate UK Page 3
This is the category page for all General Emigration News news here on emigrate.co.uk, where you can view all the General Emigration News emigration news.
Cambodia now ranking as more expensive than Vietnam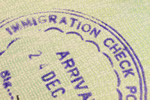 Cambodia is now officially one of Southeast Asia's most expensive countries for expats. The respected Numbeo Cost of Living Index has revealed what expats already living in the popular country already knew – from being famous for its ultra-low cost of living, Cambodia has now jumped to a higher ranking than those of Vietnam, Indonesia...
Has Brexit wrecked Britons' overseas retirement dreams?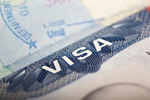 Is retiring abroad now an impossible dream for British would-be expats? Up until the 2016 Brexit referendum, retiring in an EU member state with a cheaper cost of living and far better weather was the dream of many Brits approaching retirement. With EU-centred free healthcare and an automatic annual uprate to the meagre British state...
ID verification platform to be set up for expats in China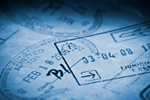 A recently announced identity verification platform is expected to make entering or exiting China as well as accessing services far easier for expatriates. According to China's Ministry of Public Security, the new system will record the names and passport details for all foreigners entering or exiting the country. Foreigners' details...
Philippines reports record numbers of retirement visa applications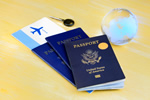 The Philippines has always attracted a good number of Western retirees, but the latest numbers are the highest ever. In 2018, a record number of visas were issued to expat incomers as well as to their spouses and dependents. The total was 6,437, a 10 per cent increase over 2017's figures, with this year's numbers expected to raise the...
Survey crowns Switzerland as best of the rest for expat professionals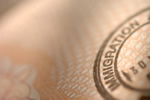 For the first time since one reliable expat survey began over a decade ago, Switzerland has taken top place as an expat favourite. Placed at eight best in last year's HSBC survey, the mountainous little country jumped to number one, displacing Singapore from its four-year stint as tops for expatriate professionals. Over 80 per cent of...
Thailand TM30 reporting chaos catches world media attention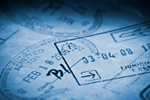 They say good news travel fast but, in the case of Thailand expats' problems with the wildly unpopular resurgence of TM 30 reporting, bad news travels even faster as the issue is now world news. Resistance against the problems caused by the re-hashing of a 1979 law started small, with a petition raised in the Isaan region in the hope...
Is global nomadism the new face of expat life?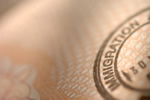 The new kids on the expatriate block are global nomads, moving from country to country as the mood strikes them. For decades, expats moved overseas for reasons such as reassignments, relocation, retirement or the chance to start a new business in a less highly-regulated destination. Digital nomads were unheard of, as was digital anything...
New Zealand not the expat dream any more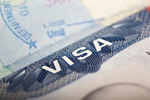 British expats are now queuing up to leave New Zealand as rental costs soar and traffic increases. For many decades, New Zealand has been a favourite destination for British expats due to its glorious scenery and friendly locals, but it seems the honeymoon is now ending as rental prices soar. One Facebook group is publishing comments from...
Organising the essentials of an overseas expat retirement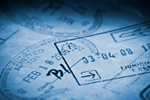 Retiring overseas is a dream for many older people in the Western world, with the draw of warmer, sunnier weather, time to relax and enjoy life and a cheaper cost of living the major items on the wants list. The decision as to where to settle is the first and, for many, the hardest choice, simply because there are so many destinations to...
Hints on finding WiFi everywhere as a digital nomad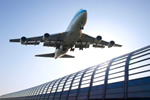 In the digital nomad hierarchy of needs, underlying everything is the constant provision of quality wi-fi, wherever in the world you find yourself. Digital nomadism is a relatively recent addition to the list of occupations favouring expat life, and is perhaps the most revolutionary to date as it takes in absolutely everywhere on the...