General Emigration News News - Emigrate UK Page 3
This is the category page for all General Emigration News news here on emigrate.co.uk, where you can view all the General Emigration News emigration news.
Where to go as an expat when you're sick of where you are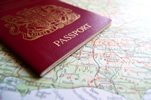 Nowadays, more and more disgruntled citizens in the West are taking a long, hard look at their home countries and not liking what they're seeing. Expatriation as a trend is now on the increase year by year, as concerned citizens decide to put their needs first and get out before it's too late. Inflation, increasing on-street violence,...
Expats in Cambodia to welcome electricity generators from Europe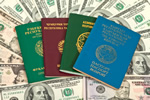 Regular power cuts are a reality in many Southeast Asian developing nations and are annoying and inconvenient for expats and citizens alike. Cambodia is no exception to this rule, but the situation may improve sooner rather than later due to generators imported from Germany and Finland specifically to deal with the power shortages. For...
Calculating the true cost of becoming an expat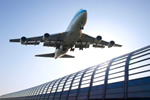 As the UK sinks even deeper into the Brexit mire, more and more would-be expats are planning to leave, some for ever. Starting a new life in a new land is seductive at best, but can be disastrous if financial planning isn't given serious consideration. Finding a job in a warmer country with higher pay thrown in or deciding on the...
Vietnam aiming high via digital transformation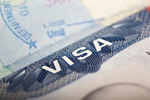 Vietnam is heading for a major digital transformation, making it the top country for expats in Southeast Asia. As Cambodia struggles with what purports to be a Chinese economic invasion and Thailand limps along under a military government and an expat exodus, Vietnam is forging ahead with its desire to become the region's undisputed...
Survey shows UK expat millennials far more practical than their predecessors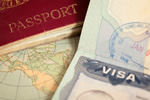 According to a recent survey, as much as two-thirds of the UK's millennial population is planning to move overseas at some point in their chosen careers. Over half of this number are expecting to move to a new destination more than once, quoting pragmatic reasons such as quality of life rather than emotional reactions for their...
Expats and locals in Cambodia fear total Chinese takeover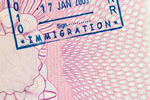 As China continues its encroachment into Cambodia, expats as well as locals are beginning to fear the end result. Ten years or so ago, the charms of Cambodia were a well-kept secret, with few expats aware enough to take a chance on its possibilities as a long-term, inexpensive haven away from hordes of tourists. Gradually, the news got...
Kenya wins out as Africa's best for the digital lifestyle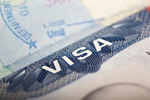 A recent survey found Kenya's unrestricted online access and cashless payments are the best on the continent. Africa isn't in the expat news hotlines as often as the ever-popular hubs such as Hong Kong, Singapore and the Gulf States including Dubai and Saudi Arabia, but it's still a major beneficiary from expat expertise. Nowadays,...
Korea weighs in with copycat compulsory expat private healthcare insurance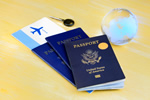 Expats in South Korea to face mandatory state healthcare programme enrolment. South Korea's new initiative for long-stay expats comes a short while after the Thai government announced a similar but more costly healthcare insurance requirement for its expatriate community. The Korean announcement gave the same reason for the change in...
Survey identifies best countries for expat digital experts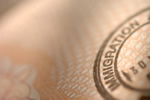 The global contest for the brightest and best IT talents has been ongoing for several years now. A recent survey stated the obvious as regards digital expats' willingness to migrate almost anywhere for career opportunities, but also nailed down the two somewhat predictable destinations heading up their Top Ten listing. The poll involved...
Shanghai still unveiling new initiatives to attract entrepreneurial expats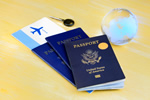 Shanghai is still doing its best to attract foreign entrepreneurs. Due to its goal of becoming the world's main hub for technology and science over the next ten years, Shanghai is still unveiling tempting measures in order to attract expats with killer start-up ideas. For the past four years, expatriate students graduating from Chinese...