Expat students in Singapore calling foul on lack of support and help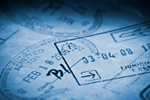 Expat students in Singapore are unimpressed with the government's recently-launched care package.
The fourth Singaporean Covid-19 care package is admittedly aimed at Singaporean citizens, but expatriate students are condemning it for doing little or nothing to ease their conditions during the pandemic. One student posted a request for more help as those coming to the city state to further their education were contributing to the economy one way or another. Specifically, the expat student slammed the government's Jobs Support Scheme, saying it's unfair to other expats attempting to find work in Singapore.
The city's latest care package gave incentives for new hiring by established businesses, covering one fifth of monthly salaries for eligible new local employees under the age of 40 years, but not mentioning recent expat graduates also looking to find jobs. The student's point is that this governmental support will make it far harder for graduating students from overseas to find full-time employment in the city's post-pandemic world.
Pointing out the majority of students from overseas spend at least three years gaining their degrees, thus contributing to the local economy as well as funding their further education, he feels that support and incentives would keep students motivated to stay and contribute more to the country. His comments coincide with opinions expressed by expat professionals that other recent government decrees favour locals and are unfair towards expatriates.
Given Singapore's massive expatriate population, the majority of whom don't have family in the country, criticising the government in this matter would seem to be fair game, especially as expat students are suffering depression and stress due to the anti-virus laws along with the rest of the population. Sadly, in Singapore and in many other world countries, the pandemic seems to have unleashed official racism rather than uniting the world against this unprecedented threat.