General Emigration News News - Emigrate UK Page 5
This is the category page for all General Emigration News news here on emigrate.co.uk, where you can view all the General Emigration News emigration news.
Choosing the best location for your new expat life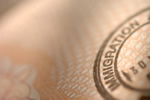 How to get from loving a location to living in it. For many would-be expats, wanderlust sets in during or just after the holiday of their dreams, drawing them back to the same place for several years running and finally causing a sense of dissatisfaction with the home country. At that moment, another would-be expat is born, screaming to...
Expat exodus from UAE threatens regional economic stability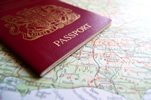 If you've been planning your expat life around a job in the UAE, you may be too late. According to reports on the region, the entire Middle East including the UAE is now heading full tilt towards an economic downturn even more devastating than those which followed the 2008 financial crisis and 2014/2015. The reason is the double whammy...
Predictions for Prague's expat real estate market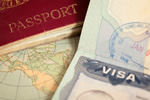 It's as yet uncertain as to the effect of the worldwide coronavirus pandemic will have on property prices and rental charges, but Prague's version is expected to slow down as regards both sales and rentals. Over the past decade, the Czech Republic and its capital Prague have been a popular destination for expat professionals as well as...
Expats in Vietnam staying as they feel safer than at home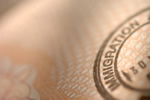 Expats are breathing sighs of relief as Vietnam opens its economy on a ten day trial basis. Vietnam's hard work in convincing everyone it's a safe destination amongst Southeast Asian chaos seems now to have borne fruit as the country announces its economy is now open. Albeit the opening is on a trial basis for 10 days, there seems no...
Expat parent options for Russian public and private education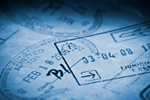 If you and your family are heading to Russia due to a reassignment, finding a suitable school for your children is a must. For parents moving overseas on relocation, finding suitable schools for their offspring is a must. Although Russia is still considered as a developing country, its primary schools are rated as being one of the better...
Best world destinations for expat digital nomads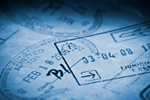 Where in the world are the best destinations for expat digital nomads? For most of the 20th century, world travel was a luxury only available to the relatively wealthy or those employees on business trips whose companies provided everything from the flight itself to hotels and expenses. The advent of low-cost airlines aimed at the tourism...
Virtual home viewing tours now all the rage for relocating expats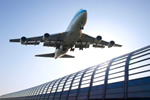 Virtual viewing for expats looking to move house is now the latest way to circumvent the pandemic's effect on everyday life. With the door now closed on open-house viewings, virtual home tours are filling the gap for both potential buyers as well as real estate agencies' businesses. Given that Prague is now a favourite location for...
Quarantined expats in China forced to accept surveillance cameras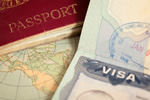 Are Western expats living and working in China as welcome as they believed? Recent reports of expat life in China have been overwhelmingly positive as regards support from local authorities, friendly locals, close communities and the lifestyle itself, but expats are now beginning to wonder if the pandemic has brought in racial prejudice...
Will Brexit and the pandemic change Brit expat location choices?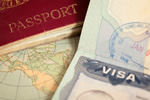 It's still not clear how the coronavirus plus the Brexit effect will change British would-be expats' post-pandemic location choices. It's true that Brexit was the cause of many older Britons' decisions to settle in EU member states before it was too late, but even more are now looking to emigrate due to the economic slowdown and...
How to deal with Japan's cultural differences during the pandemic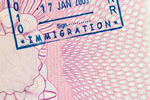 Dealing with Japan's unique cultural differences during the coronavirus crisis. As in every other first world country, Japan's multinationals are now struggling to respond to the worldwide shutdowns caused by the coronavirus pandemic, with cultural clashes and misunderstandings the norm in this traditionally structured society. Team...