General Emigration News News - Emigrate UK Page 5
This is the category page for all General Emigration News news here on emigrate.co.uk, where you can view all the General Emigration News emigration news.
Becoming a single female expat isn't as tough as you think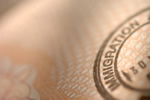 Moving overseas as a couple can be tough, but deciding to relocate to a strange land as a single female can seem daunting enough to prevent the move. In the real world, single people make all their decisions as regards the kind of new life they need and the reasons why they're moving overseas, making the entire experience very different...
Uruguay aims to relax expat visa and residency requirements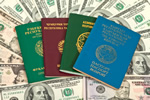 Uruguay may be a new kid on the block as regards expat destinations, but its newly relaxed visa rules make it well worth considering. According to recent press reports, Uruguay's proposed new visa laws are expected to provide a good value, stable, first-world experience for expatriates willing to give the country a try. The country now...
Is Belize an expat retirement dream location?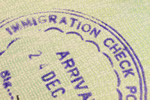 If the Caribbean lifestyle appeals, Belize is as good as it gets! Many people choose the Caribbean as their favourite holiday destination as well as a possible location for their retirement years. Staying full time is very different from a vacation in one of the island's delectable resorts, but the sun, sea, sand and sheer beauty of the...
British in Italy expat campaign group clarifies Britons' 2020 rights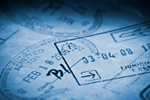 If you're in the throes of a move to Italy, which rights will you be able to keep post-Brexit and which will you lose? The shock of last week's UK general election is now reverberating amongst Europe's British expat community, with no-one sure exactly what it will mean for them but reasonably certain it won't be good news. The...
There's more to being an expat than just teaching English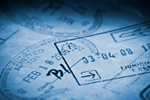 Teaching English overseas isn't the only alternative for talented expats. If you're planning to teach English after you've left your home country and settled into your new location, it's as good a start as any as regards paying your bills. However, as many reluctant expat teachers of English have found, it can be a stairway to a...
Expat kids at Chinese international schools get the best education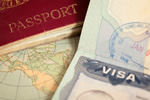 One of the most important factors as regards relocation as a family is the quality and cost of ongoing international education. For expat families heading overseas for a long-term assignment, their children's education is one of the most important aspects of the move. It's not just language difficulties, it's the quality and style...
China continues opening up to Western expat talent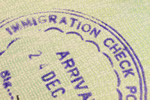 China's plans to open up the Yangtse River Delta is expected to provide even more opportunities in the region for expat professionals. Over the past decade, China as an expat destination has blossomed into an exciting, forward-looking and amazingly welcoming land of opportunity, especially for those with tech talent. Whilst other Asian...
Adjusting as a retiree to the new expat demographic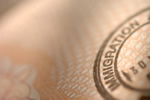 Of all the expat sectors whose members are roaming the world nowadays, perhaps the most devoted to expat communities are the retirees. One thing's for certain, for those looking to retire overseas the local expat community is an essential rather than an option. In the majority of popular retirement destinations, the groups are more...
Expat tech startups now moving in a totally different direction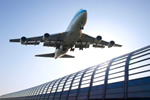 As the fight to invest in the best startups accelerates, where's the best destination for tomorrow's tech giants? The rise of the expat startup generation has taken the internet by storm in just a few years, with top talent now doing it themselves rather than signing up with mega USA tech firms and hoping to be noticed. It's now a...
Expat professionals should consider South Africa's unique advantages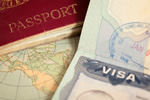 South Africa isn't one of the best-known destinations for ambitious expatriate professionals, but it's definitely one of the most spectacular. The sheer beauty and diversity of this vast country set at the lowest point of the African continent needs to be seen to be believed, and its totally unique variety of cultures have made it a...