General Emigration News News - Emigrate UK Page 5
This is the category page for all General Emigration News news here on emigrate.co.uk, where you can view all the General Emigration News emigration news.
Tips for female expats travelling alone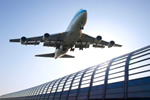 Arriving overseas as a lone female expat has its challenges, but making friends isn't that hard. Most expat-themed websites are aimed at the male of the species, focusing on salaries and luxurious lifestyles in exotic locations, with occasional brief diversions into the alcoholic lifestyle in various favourite destinations. In short,...
Are expats still part of the global future?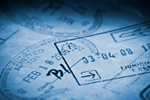 Although the world seems to becoming more and more insular and protectionist by the minute, there are still some 50 million expatriates scattered all over the five continents. In many ways, the 21st century could be seen as the century of the expat, as nowhere is so unfamiliar as to prevent exploration by those wishing for a more rewarding...
Survey shows France wins on expat family life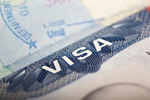 France's position in the regular expat surveys has been improving year on year, with its 2017 raking at 11th out of 31 surveyed countries the best yet. It seems the reason for the steady improvement isn't eye-watering salaries or a luxury lifestyle, it's the quality of expat life, especially when there are expat families involved....
Is going local the answer to your expat dream?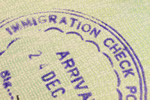 The process of retiring overseas prompts many questions about your proffered lifestyle, your finances and your future in your chosen destination. One question which many would-be expats ask themselves is whether they'd be happier living a simpler lifestyle by going local and living outside the mainstream of modern existence. Living like...
Where to go for the highest possible expat paycheck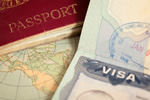 If it's all about the money, you'll need to know the best destinations for the highest salaries. According to the latest survey, simply moving overseas adds at least $21,000 a year to expat professionals' take-home pay, with the best-paid of all found in Switzerland, Hong Kong and the USA. The recently released HSBC Expat Explorer...
Incredible India attracts increasing numbers of expats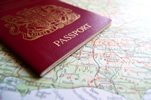 Traditionally, India has been seen as an iconic country whose citizens emigrate to improve their lives, but nowadays the trend is reversing itself. At the present time, some 30,000 expatriates are living in India, with numbers increasing year on year. The expatriate community is varied and diverse, ranging from executives and CEOs of...
What to expect from your company on reassignment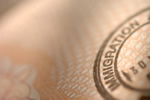 What should you expect from your company when reassignment overseas is on the cards? Generally speaking, reassignment to one of your present employer's overseas offices should be the easy way to avoid most of the hassles of becoming an expat. You'll already have an idea of the salary involved with the posting, the level of support...
Choosing your expat dream destination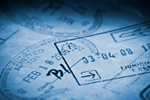 If you're desperate to get away from the grim, gloomy British scene, what's the best way to decide on your dream destination? In general, would-be refugees from battered Britain have two options - to move to a place you've come to know and love during several holidays and which is the affordable option, or start the adventure of a...
Expat talent important to the Singaporean economy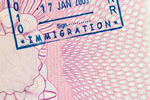 Singapore's government is being urged to remain open to the immigration of talented expat professionals. Economists in the expat-popular city state are urging the government not to crack down on expatriate professionals as they are essential for Singapore's continuing economic development. The call comes as media outlets are...
Saving as well as spending as an expat in Belgium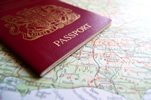 Relocating to a completely new country is a stressful experience, often complicated by getting used to a new currency without breaking your budget. The everyday cost of living in a new expat destination is one of the most important aspects of relocation overseas, with making the best of your salary and even saving for a rainy day...