General Emigration News News - Emigrate UK Page 5
This is the category page for all General Emigration News news here on emigrate.co.uk, where you can view all the General Emigration News emigration news.
UK-trained expat teachers now a must-have for overseas international schools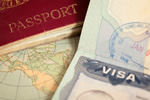 The British education system is renowned the world over, although many in the UK consider it's past its prime and needs an update. Research shows an increasing worldwide demand for expat teachers who trained at UK universities. International schools are in the front line as regards recruitment, as almost half now offer a British-based...
New Zealand homemakers and expats in a frenzy over IKEA arrival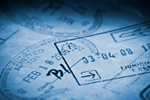 If New Zealand is your expat destination of choice and you're emigrating with your décor-fixated spouse, breaking news from Kiwiland might well force you to change your plans! For decades, New Zealand has been a favourite bolthole for British retiree couples looking for the perfect place to set up home again and enjoy their new-found...
Is the UAE all it used to be for expat professionals?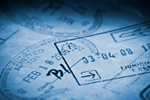 Is the UAE losing its charm as a favourite destination for ambitious expats? Once upon a time, a reassignment to the UAE was the dream deal for its massive salaries, generous packages and perks as well as its totally tempting luxury lifestyle.Untaxed take-home salaries could either be spent or saved for the future, and the sunshine was...
Nigeria's tech industry is fading fast due to brain drain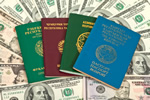 Nigeria's former storming tech hub ecosystem has attracted hundreds of millions in investment, but is now losing out to other tech heartlands due to salary shortfalls. The African state was one of the first to recognise the financial potential of the boom in tech, creating a decade of tech hub launches, triumphs and the arrivals of tech...
Expat healthcare in Costa Rica is world's second best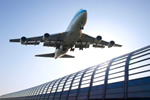 According to a major international living magazine, Costa Rica is the second best destination on the planet for expat healthcare and medical tourism. Quality, affordable healthcare is number one for the majority of would-be expats looking for the perfect relocation or retirement destination, with fierce competition on the medical and...
What's in it for expat professionals in Africa?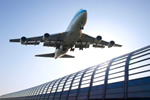 Perhaps the majority of relocating expatriate professionals don't see themselves as developing their careers in Africa, but this fascinating continent has much to offer those willing to try. The majority of expats living all across Africa are professionals on reassignment from their multinational companies and are working in the oil,...
Do expats' business opportunities make up for Singapore's high cost of living?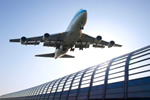 According to a recent survey, even very well-paid expat professionals in Singapore are unhappy with the city-state's soaring cost of living. Earlier this year, the popular expat professional destination was rated as one of the 20 most costly places to live for expats, with a new report now revealing over 50 per cent of foreign...
Choosing the right expat retirement destination by testing it out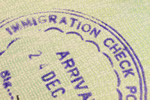 Every would-be expat retirement dream is just that – a dream until it's been sampled. There's only one way to find out if your chosen place for the rest of your life isn't a terrible mistake – give it a try before you make the final commitment. Maybe you believe shutting down your life in your home country and taking up...
Japan opens its doors to expat professionals with new visa scheme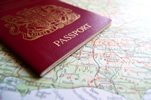 Traditionally resistant to an influx of foreigners, Japan is now opening its doors to expats. As are many other world countries, Japan is now facing both an ageing population and de-population due to nationals leaving the country to further their careers or simply see the world before they settle down. As a result, Japan's government is...
Personal security in Lagos should be a priority for expats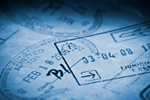 Expats heading for Lagos need to take their personal security seriously. Nigeria's capital city can be a fascinating place to work or even just visit, but staying safe by adopting sensible security tips is necessary. As a non-citizen, you'll need to apply extra caution in just about every aspect of your visit, whether you're...