General Emigration News News - Emigrate UK Page 2
This is the category page for all General Emigration News news here on emigrate.co.uk, where you can view all the General Emigration News emigration news.
Singapore no longer welcoming experienced expat professionals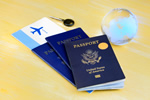 Singapore's recent tightening of expat hiring requirements is causing companies difficulties as regards employing the right talents for the job. Local businesses needing expertise and experience in various positions from managerial upwards are now finding it far harder to get the right candidates for the jobs. Long-term expats have...
Vietnam ranks high in worlds best ESL teacher destinations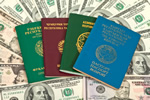 The Vietnamese ESL sector offers expat teachers great deals on salaries in addition to an inexpensive location. Teaching English as a second language in Vietnam gets salaries of between $1,000 and $2,000 a month in a land where the average salary for locals is just $2,352 a year! Expats with a university degree and a TEFL qualification...
Where should high-flying expatriate professionals retire?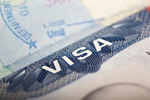 If boosting your income as an expat is your main ambition in life, the best locations are sometimes not the best for quality of life. Being seriously wealthy is the goal of many expats who're willing to move anywhere in the world to fulfil the dream, with other aspects of relocation such as quality of life, working hours, a supportive...
New startup offers unique glimpse into France's expat world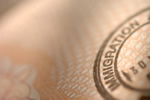 Arriving in an unfamiliar country is a stressful experience, even if you've made an effort to learn the local language before you left home. Even if you can communicate to some extent, finding your way around local bureaucracy, renting an apartment or even opening a bank account can be a confusing experience for the newly-arrived expat....
European Court of Justice throws out Brit expat referendum challenge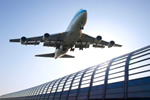 British retired expats in EU member states have lost their referendum challenge based on disenfranchisement. The European Court of Justice in Luxembourg has rejected a case brought by Harry Shindler and others which claimed the 2016 Brexit referendum was invalid due to over a million British expats being blocked from voting. The French...
Is Croatia a new hub for would-be expats?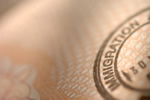 Croatia is yet another up-and-coming destination for would-be expats looking to embrace the unfamiliar. Initially an increasingly popular holiday destination, the charms of this lesser-known European state are now persuading would-be expats to make it home for at least a while, either by finding a job, starting a small business or...
Evaluating Italy as an expat destination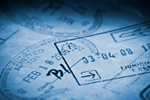 Italy may not be as popular with aspiring UK expats as its rivals Spain and France, but it ticks all the boxes as regards lifestyle. For would-be expats in love with food, wine, iconic culture, history and tradition, stunning scenery, a warm climate and friendly locals as well as career opportunities, Italy is the perfect choice. The...
Should expats literally buy into the Dubai dream?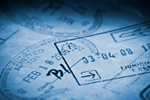 Recent reports strongly suggest the Dubai property market is heading for a prolonged fall, but upmarket real estate agents are still publishing advertorials suggesting the opposite. Relocating expat professionals considering a stint in Dubai could well be forgiven for being confused by conflicting reports in local media about the state of...
Japan gearing up to be an expat destination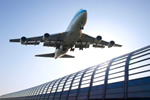 As the West moves to close its borders, Japan is slowly letting more foreigners in. For literally centuries, Japan has been more than reluctant to allow immigration, due to its fear of losing its iconic culture and ethnicity, but its ageing, shrinking population has spurred PM Shinzo Abe to imagine the unimaginable. Earlier this month,...
Where to live as an expat professional in Shenzhen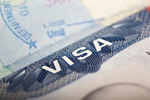 The Chinese mega-city of Shenzhen is now the Silicone Valley of Asia, drawing the best and brightest tech talent to its still-growing hub of innovation. Shenzhen is massive, home to some 15 million people and increasingly the place to be for top talent in the innovative tech sector. The city is split into a number of huge districts, all...