General Emigration News News - Emigrate UK Page 2
This is the category page for all General Emigration News news here on emigrate.co.uk, where you can view all the General Emigration News emigration news.
Qatar Expat Women group helps newly-arrived expats adjust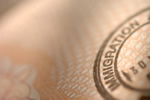 Moving overseas to take on a new job can be a stressful experience, especially for expat females moving to one of the Gulf States. Although the UAE is a popular destination for career enhancement as well as decent salaries, its unfamiliar culture can cause even more stress or even loneliness, especially for expatriate professional females...
Thai health minister states coronavirus epidemic can't be stopped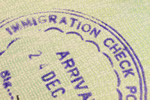 As China's coronavirus infection rate rises to over 17,000 and the death toll also increases, expats in Thailand are in fear due to a health minister's comment that the country can't stop the spread of the virus. Potentially, Thailand is most at risk from an unstoppable epidemic due to the fact that some 22,000 Wuhan residents...
Hamura's small town tranquility attracts expats working in Tokyo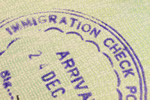 If you're relocating to a challenging new position in Tokyo and are worried about getting lost in the giant metropolis, living in Hamura might be the answer. For the average Western expat, adjusting to Tokyo can be anything from fascinating to terrifying, but the region's amazing transport options mean no-one has to live in its centre...
Finding the best location for expat entrepreneurial tech startups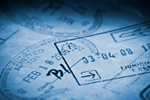 Necessities ensuring a successful expat startup need to be identified before the move overseas takes place. The factors which ensure a successful expatriate startup are many and include personal qualities such as motivation, determination and innovation as well as the idea itself. As regards the rest, easy access to investments, incubator...
Relocating expats warned about most risky coronavirus destinations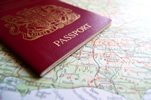 The rise of coronavirus infections over the past few weeks could pose a threat to expats about to leave their home country for a new job overseas. As victims of the fast-spreading Wuhan coronavirus continue to be identified in new countries, expats about to relocate, retire or leave to work overseas are being warned the worst is yet to...
Breaking down China's independent school network for expat parents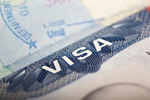 British independent schools in China are now adjusting to pupil demographic changes. Since the beginning of the 21st century, British private schools have been setting up in China in order to take advantage of the growing need by wealthy, middle class Chinese parents for their unique style of British education. The difference between...
Huge increase in Chinese international school options for expat kids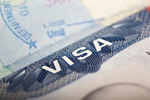 One of the most important aspects of expatriating with one's family is the availability of quality international schooling. Although only four new international schools opened in China last year, 2020 will see an increase of 16 new campuses, giving far more choice for expat professionals wanting a high standard of education for their...
Is the buy to let investment boom over for Brit expats in 2020?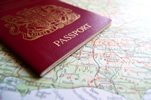 If UK buy to let is part of your retirement or investment strategy, now is the time to make a move. Prospects for buy-to-let investments in 2020 are expected to fall slightly during this coming year as the comparatively buoyant remortgage market cools and a larger number of landlords opt for 5-year fixed rates. Given that at least this...
Starting a business as an expat entrepreneur in Nanjing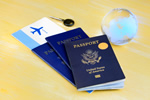 Hints for expat entrepreneurs planning to start a business in Nanjing. China is still a popular destination for expat entrepreneurs determined to start a business, but doing it the right way can be confusing. The initial challenge is the most important first step, in that without a work permit nothing can be done. Given that China is...
Hong Kong upscale expat rental prices see dramatic fall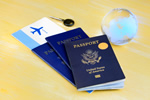 Hong Kong luxury rental costs have crashed by 30 per cent due to continuing instability. For expat professionals on decent salaries who're determined to stay on in Hong Kong no matter what, now's the time to upgrade to an upscale rental at a bargain price. The island's luxury property market has undergone a dramatic correction, as...