General Emigration News News - Emigrate UK Page 2
This is the category page for all General Emigration News news here on emigrate.co.uk, where you can view all the General Emigration News emigration news.
Is the Philippines the answer for expats needing a new location?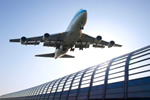 For several decades the Philippines as an expat destination was a well-kept secret, but it's now out there as a great choice for retirees as well as those looking to find a job in this beautiful country. According to a recent survey, the island archipelago is now ranked as the 24th best world country for expatriates, moving up four...
Cambodia promises expat freedom to start small businesses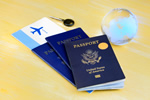 It's good news from Cambodia for expats wanting to start small businesses. A good number of expat retirees heading to Southeast Asia feel they've many useful years left and would like to start a small business in their chosen country of residence. Unfortunately, several popular destinations including Thailand won't allow expats to...
Namibia joins the contest for wealthy long-stay expat retirees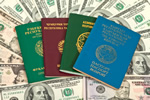 Wealthy expatriate retirees with a taste for adventure may now have the opportunity of a lifetime. The Southern African state of Namibia is already a favourite with travellers for its world-beating dramatic scenery, but settling down in the country as an expat retiree is fraught with mind-bending bureaucracy. Even those intending to ...
Is Costa Rica an expat retirement alternative to Europe?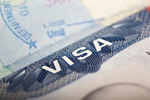 Nowadays, Costa Rica isn't just a favourite destination for USA expats. Traditionally, British expats looking for a change of lifestyle after retirement kicks in head for Spain, Portugal or another sunny, warm European destination with an established expatriate community. In a similar way, USA retirees have always favoured Mexico, Costa...
Is Vietnam the answer for expats worried about their futures in Thailand?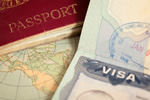 Expats in Thailand are getting serious about moving to Vietnam Thailand's traditional popularity with expats seems to be fading, but Southeast Asia itself is still a popular choice with Vietnam at the head of the list. In one popular survey earlier this year, Thailand lost ground on quality of life, digital life, affordability,...
Hainan now encouraging global expat professionals with perks and permanence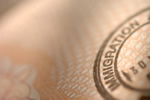 China's Hainan island province is now proving popular with talented expats from scores of world countries. A release from the island's Administration of Foreign Experts Affairs has revealed work permits have been given to no fewer than 1,507 talented expat professionals hailing from over 80 countries worldwide. The majority arrived...
China attracting top AI expat talent whilst America argues over visas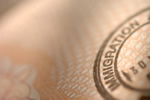 Expat professionals with specific AI skills will be in huge demand once governments decide on visa processes. The market for those with qualified and experienced AI skills is about to explode, or at least it will when world governments decide on how to treat top expat talents. The reality of this issue is that AI skills should be on every...
Options for getting your first overseas job as an expatriate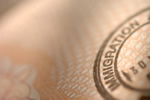 As the world gets smaller, travel is more affordable and businesses become more global, the numbers of expats living and working overseas is likely to reach over 87 million by the year 2021. The expatriate phenomenon has soared in size as well as in its impact on the global economy over the past decade, and is expected to grow still...
Evaluating Greece as a destination for British expats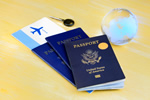 For decades, the Greek mainland and its plethora of islands have been popular holiday destinations for Brits looking for sun, sea, great weather and a lively nightlife scene, but what does this ancient land offer for retirees and ambitious expats? Given that nowhere on the planet is perfect, many long-stay expatriates believe Greece is as...
Is liveability the same as affordability for all expat professionals?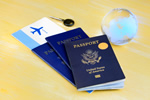 For would-be expats looking to settle on the European mainland, there's a choice of five cities where costs are still low. For expats unable to land top jobs in famous expat hubs, there's still the chance of emigrating to one of five European cities where the cost of living doesn't break the bank. According to Mercer's cost of...