General Emigration News News - Emigrate UK Page 8
This is the category page for all General Emigration News news here on emigrate.co.uk, where you can view all the General Emigration News emigration news.
Renting a property overseas as a newly-arrived expat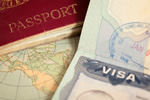 If you're determined to move overseas, there's one aspect which needs to be first on your list of priorities. Expats, renting a property, rental charges, rental scams, rental agencies, online research, local expat forums, Airbnb, study overseas, work abroad, Renting a suitable property in your chosen overseas destination can by tricky...
Official figures show huge Brit expat exodus from Spain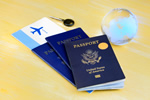 Statistics are now confirming a British expat exodus from Spain. \r\n\r\nFormerly the UK's best-loved pensioner bolt-hole for sunshine and a low cost of living, Spain is now seeing a mass exodus of British pensioners. At its most popular in 2007, Benidorm was home to around 5,000 Britons, but by last year the numbers in the UK expat...
Shenzhen now world number one for tech innovations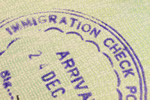 Graduates and expat innovators are flocking to Shenzhen for its growing reputation as China's hub of tech innovation. Beijing is way ahead when it comes to top-flight universities, but graduates from all over China and the West are choosing Shenzhen as the place to float their innovative ideas. The city's companies file more...
Netherlands has the highest number of job vacancies ever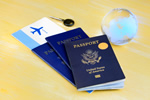 According to Statistics Netherlands, this summer is seeing an all-time high in the number of open job vacancies. Numbers of open job vacancies in the Netherlands have been rising for five years to date, with the massive increase of 16,000 in this year's second quarter breaking the previous record set in 2007. At the end of June this...
Expats urged to fill 150,000 vacant jobs in France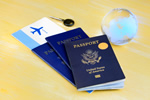 For professionals desperate to leave the UK before March next year, France has more than 150,000 vacant positions. In spite of an unemployment rate of 8.7 per cent, France now has over 150,000 vacant jobs. According to the Employment Minister's office, the top levels of vacant positions are in the specialised technical and scientific...
Expats heading for China urged to get genuine documentation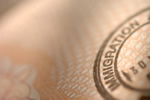 Incoming expat professionals can easily be confused by China's visa application process, ending up with dodgy visa agents. Moving to a country with a totally unfamiliar language is quite a challenge, even for the most adventurous expat professionals, especially when getting a legal permit to stay and work. Entrepreneurs are rushing to...
Life in Canada for expat professionals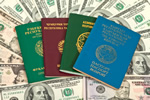 Canada is favoured for its cost of living and its stunning natural beauty. Canada has long been a destination for British expatriates, but nowadays its appeal is growing amongst other countries' expat professionals. With the world's 10th largest economy and diverse sectors of employment, Canada is becoming a destination of choice for...
UK expat retirees urged to watch out for pension scammers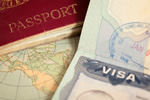 If you're about to retire and emigrate, you should be on your guard against pension transfer scams. Increasing numbers of retirees are deciding to wave the UK goodbye and retire to a warmer, less chaotic destination. One crucial element of the process is deciding whether to transfer your pension to an overseas location via a QROPs,...
Earning a living as a wandering expat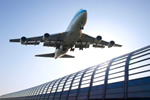 The motivation for expatriation isn't always a new, lucrative job or retirement in the sun. Relocation for purposes of work or for a peaceful retirement in a warm, sunny country aren't the only reasons for the motivation to get up and go, no matter where or why. It's as old as the human race, but it's far easier nowadays than ever...
Expats heading to UAE urged to check their legal rights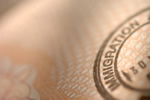 Expatriates heading to the UAE are being advised to check the emirates' legal rights pertaining to worker-employer relationships. Legal rights for new expat employees in the UAE encompass wage negotiations, safe working conditions and incentives as well as other crucial rights given to employees by UAE laws. Once the written offer of...