General Emigration News News - Emigrate UK Page 8
This is the category page for all General Emigration News news here on emigrate.co.uk, where you can view all the General Emigration News emigration news.
Survey identifies best countries for expat digital experts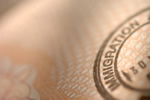 The global contest for the brightest and best IT talents has been ongoing for several years now. A recent survey stated the obvious as regards digital expats' willingness to migrate almost anywhere for career opportunities, but also nailed down the two somewhat predictable destinations heading up their Top Ten listing. The poll involved...
Shanghai still unveiling new initiatives to attract entrepreneurial expats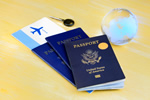 Shanghai is still doing its best to attract foreign entrepreneurs. Due to its goal of becoming the world's main hub for technology and science over the next ten years, Shanghai is still unveiling tempting measures in order to attract expats with killer start-up ideas. For the past four years, expatriate students graduating from Chinese...
How to make your emigration go with a swing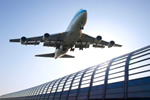 Wherever your emigration destination is in the world, checking with those who've already done it saves time and money. It's true to say that expats from the same home country tend to get together as a community, no matter where they're located on the world map. Perhaps because it gives an easy introduction to a new culture and way...
Salaries for expat medical professionals in Prague still rising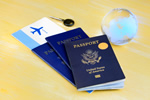 If you're in Prague and in the medical sector as a doctor, you're also in the money! Doctors in Prague, whether local or expat, are now earning around 84,000 crowns per month, with their average salaries growing by 43 per cent since 2015. Nurses are now on an average of 43,000 crowns monthly, a 32 per cent increase over the past five...
Would be expat retirees wondering how to fill their time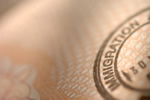 One question would-be expat retirees seldom ask themselves is 'what shall I do all day'? Making the transition from a busy working life, regular social occasions, family meetups and celebrations, shopping trips and all the day-to-day tasks which need to be done to the reality of retirement can be a tough call, especially in a new culture...
British pensioners may find Ecuador the perfect retirement destination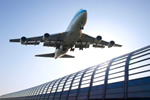 To many would-be expats from the UK as well as other European Union member states, Ecuador is a 'faraway country with a strange sounding name'. but the truth is getting around. Central and Latin America are long-term favourites for USA pensioners, evidenced by the huge number of websites aimed at older Americans and stressing expat...
International removals made easy for nervous expats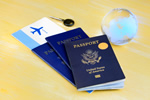 Moving house is rated as one of life's worst experiences, especially if it's across continents rather than to the next town! Experienced expats who've moved many times know the secret is to make and stick to a detailed plan covering the entire process from start to finish. For everyone else, it's the perfect nightmare as it...
Expat parents in China choosing local schools rather than internationals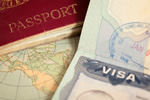 Increasing numbers of expat parents in China are rejecting international schooling in favour of local education for their kids. An increasing number of expat parents in China are now choosing local public schools for their kids in the hope they will become fluent in Mandarin Chinese. It has to be said that high international school fees...
Freelancing in Germany as an expat way to live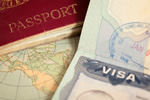 The expat exodus nowadays is being fuelled by individuals whose plans to see the world simply include arriving in a chosen country and setting up as a freelancer. Germany's fondness for bureaucracy can be a stumbling block for some, but once you've familiarised yourself with VAT, tax and other such matters running a day to day...
Thailand cracks down on expats changing or leaving jobs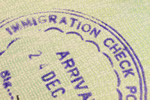 All expatriates living and working in Thailand must now inform the authorities if they change jobs or leave their present job. In an announcement today, the Thai Labour Ministry reiterated all foreigners working in the country who've either taken a new job or left a previous position must inform the Department of Employment within 15...