General Emigration News News - Emigrate UK Page 8
This is the category page for all General Emigration News news here on emigrate.co.uk, where you can view all the General Emigration News emigration news.
US State Department warns Americans against visiting China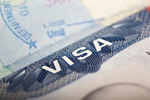 In its latest travel advisory, the US government is warning those planning on heading to China they may risk not being able to leave once their visit is over. The advisory comes under the Level 2 'exercise extreme caution' bracket, and was issued due to fears China may suddenly and arbitrarily enforce laws which allow immigration...
Downsides and upsides of Thailand an as expat destination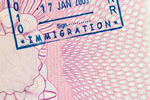 Is Thailand still the Land of Smiles for expats? Nowadays, many expats living working or retiring in Thailand hold their breath as the New Year approaches, waiting to see what changes will worsen their already precarious positions within the country. Expats elsewhere in the world worry about the cost of living, the effect of a no-deal...
Alternative European destinations for adventurous expats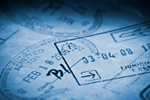 Europe is known for the staggeringly high cost of living in premier cities such as Paris, London and Brussels, but there's far more to the continent than overpriced accommodation for expats willing to stray off the beaten track. Nowadays, many 'best cities' and 'best countries' surveys aimed at working expatriates seem to...
Luxembourg scores tops for quality of life but sucks for cost of living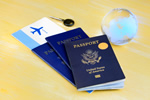 Luxembourg has long been a favourite expatriate haunt for its security, safety and job security. The small country of Luxembourg has a relatively large concentration of expatriate professionals, but what's made it so special? Answers came via a recent survey of top expat destinations, in which it took 15th place overall. The Expat...
Expatriate law can disallow taking children back home after divorce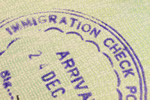 Readers might be surprised to learn that one in every 10 British citizens is now living overseas. This expat exodus from the UK isn't just fuelled by retirees looking for a drier, warmer climate and a low cost of living as it also includes British professionals lured by the tax-free lifestyles, fast and furious career progressions and...
Expat New Year resolutions should include a savings plan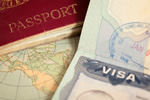 If you're celebrating a new job in a new country this New Year or you're determined to save rather than spend, spend, spend, you'll need to cultivate financial discipline! Along with losing weight, getting fit and stopping smoking, getting to grips with your finances is one of the hardest New Year resolutions to keep, especially if...
Spanish PM promises full rights to Brit expats after no-deal exit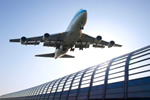 The Spanish PM has reassured all British expats a no-deal Brexit won't affect their rights. Spanish leader Pancho Sanchez is now the hero of the hour for the estimated 300,000 Brits living in the UK's favourite expatriate destination country. Telling it like he sees it and calming the fears of an entire expat community, he stated...
For expat retirees and digital nomads, Turkey has it all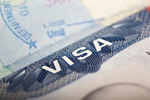 Turkey may not be number one on your preferred location list, but it has a great deal to recommend it for both expat entrepreneurs and retirees. Crowded out of most reports on Mediterranean expat destinations, Turkey is nevertheless a land as rich in history, culture and tradition as its rivals. Infrastructure and living standards now...
Expats in Zhoushan now have a one-stop-shop for visas and permits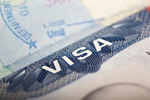 Expats working in the eastern Chinese province of Zhejiang's major city of Zhoushan are now able to get all the necessary permits at a recently-opened one-stop-shop. In an effort to make life and doing business easier for new arrivals in the city, its Public Service Bureau now offers a single-visit service linked to an online...
Brit pensioners in the EU still under free healthcare threat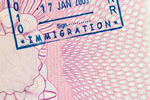 Continuing free EU-based healthcare for British expat state pensioners after a no-deal Brexit is now down to bilateral agreements. After two and half years of endless negotiations, empty assurances and reassurances and a great deal of hot air, UK state pensioners living in popular EU member state retirement destinations are still scared...