General Emigration News News - Emigrate UK Page 8
This is the category page for all General Emigration News news here on emigrate.co.uk, where you can view all the General Emigration News emigration news.
Thailand TM30 reporting chaos catches world media attention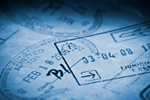 They say good news travel fast but, in the case of Thailand expats' problems with the wildly unpopular resurgence of TM 30 reporting, bad news travels even faster as the issue is now world news. Resistance against the problems caused by the re-hashing of a 1979 law started small, with a petition raised in the Isaan region in the hope...
Is global nomadism the new face of expat life?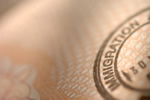 The new kids on the expatriate block are global nomads, moving from country to country as the mood strikes them. For decades, expats moved overseas for reasons such as reassignments, relocation, retirement or the chance to start a new business in a less highly-regulated destination. Digital nomads were unheard of, as was digital anything...
New Zealand not the expat dream any more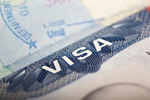 British expats are now queuing up to leave New Zealand as rental costs soar and traffic increases. For many decades, New Zealand has been a favourite destination for British expats due to its glorious scenery and friendly locals, but it seems the honeymoon is now ending as rental prices soar. One Facebook group is publishing comments from...
Organising the essentials of an overseas expat retirement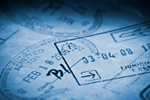 Retiring overseas is a dream for many older people in the Western world, with the draw of warmer, sunnier weather, time to relax and enjoy life and a cheaper cost of living the major items on the wants list. The decision as to where to settle is the first and, for many, the hardest choice, simply because there are so many destinations to...
Hints on finding WiFi everywhere as a digital nomad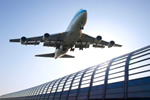 In the digital nomad hierarchy of needs, underlying everything is the constant provision of quality wi-fi, wherever in the world you find yourself. Digital nomadism is a relatively recent addition to the list of occupations favouring expat life, and is perhaps the most revolutionary to date as it takes in absolutely everywhere on the...
High salaries plus growth potential draw expats to Southeast Asia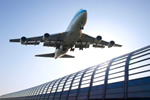 Southeast Asia is becoming the new magnet for expat professionals due to its growth potential and generous salaries. Singapore is a special favourite with expat jobseekers in the financial sector. as the city-state is becoming known as the region's answer to Wall Street. Professionals with the right degrees and experience in...
New rules on Netherlands rental properties may cause problems for expats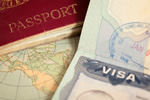 New rental rules introduced by the Netherlands government may mean more problems for expats needing accommodation. New laws applying to rental properties in The Hague are intended to ensure police officers, nurses and teachers on average wages are able to rent properties in the city. The laws include income requirements on mid-market...
Expats looking to advance their careers should consider these destinations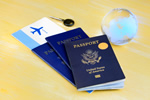 For the majority of expats, advancing their careers via an overseas assignment is even more important than a better lifestyle and increased salary. It's well known that a successful stint overseas is a great way to spice up the average expat CV when applying for a new job, especially if one or two promotions have been had during the...
Tips for newly arrived expats on seeing Tokyo as it truly is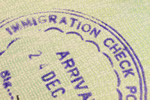 The offer of a reassignment to Tokyo often sparks trepidation rather than celebration, but it's an opportunity to be a part of one of the world's most iconic capitals. Whilst Tokyo may not be as popular as an expat hub compared with the Gulf States, Singapore and Hong Kong, this unique mega-city has the ability to turn even the most...
Hints on getting a foothold in Switzerland as an expat investor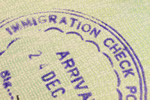 Given all the reasons why Switzerland is the holy grail for expats determined to grow their careers whilst earning a small fortune, it's no surprise that the small country is also a magnet for investors. Known worldwide as a hub for safety, security, eye-wateringly high salaries, cleanliness. environmental stewardship and natural...