General Emigration News News - Emigrate UK Page 8
This is the category page for all General Emigration News news here on emigrate.co.uk, where you can view all the General Emigration News emigration news.
Major Indian airline looking to hire expatriate pilots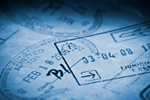 If you're a professional pilot who's always been fascinated by India, here's your chance! IndiGo, India's largest carrier, is now planning to hire a further 100 expat pilots to plug a shortage which has resulted in many flight cancellations over the past few months. The move is intended to maintain existing schedules, but will...
Digital nomads and expat freelancers more likely to use cryptocurrency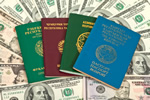 If there's one thing which cryptocurrency isn't, its boring. Scarcely a week goes by without cryptocurrency being mentioned on several or more expat-aimed websites, with specific reference to its use by wandering tech specialists, digital nomads and freelancers across the planet. This would suggest conventional means of payment as...
Is Vietnam the best Southeast Asian country for expats?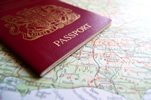 Southeast Asia is a fascinating mix of traditions, cultures and ethnicities, with each country having its different charms as a destination for expats of all shapes, sizes and talents. Perhaps the least-known apart from tiny Laos is Vietnam, formerly infamous for its war and its adoption of the Chinese version of Communism. Vietnam in the...
Shock EU memo prevents expat reciprocal healthcare after no-deal Brexit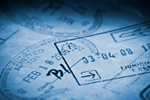 An official Brussels memo has sparked fury in expat hubs across Europe as it prohibits EU member states from agreeing to reciprocal healthcare for UK expats in the case of a no-deal Brexit. The EU government memo leaked to the Daily Telegraph gives the worst news possible for British expats in the EU's 27 member states. The document...
IFAs in the Gulf States complaining about lack of expat interest in their products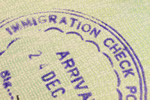 In spite of the Middle East's reputation for massive salaries, it seems some 66 per cent of expatriate professionals leave with less cash than when they arrived. According to a well-known Middle East IFA firm, almost all expatriates working in the region aren't setting by any money against their retirement needs. Almost half of expats...
Coping with financial matters as a newly arrived expat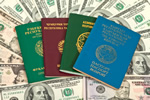 If you get panic attacks when dealing with home country financial matters, imagine how much worse they'll be when you're attempting to get to grips with an unfamiliar currency! One of the major headaches of emigration is getting to grips with a foreign currency and your new country's financial rules, regulations and bureaucracy. For...
Anger and dismay ramps up amongst retired expats in Thailand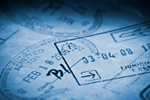 A report of a 90-year old expat being forced to leave Thailand due to the visa changes is causing anger and dismay in the expat community. A new report by a 90-year old expatriate retiree in Thailand stating he will be forced to return to his country of origin due to last week's retirement visa changes has ramped up expat sentiment...
Netherlands bracing for even more expats as 250 UK companies mull relocation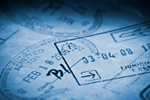 Brexit in any form is proving to be a disaster in the making for both small and large businesses in the UK, with more and more planning to leave in the very near future. At the present time, the Dutch government is in talks with several hundred British companies regarding the possibility of relocating across the English Channel to a more...
Expat retirees in Thailand shocked and confused by new financial rulings for visas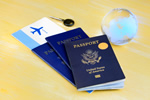 After yet another sudden, confusing change in Thailand's requirements for a retirement visa, a survey shows at least a third of respondents may choose to leave Thailand as they're afraid of what might come next. In the past, Thai immigration's retirement visa requirements were relatively straightforward, with the financial...
Company man to expat early retiree in easy stages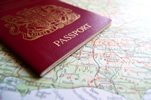 Retiring early is dream for many, but careful planning can bring on the reality. Bidding farewell to the mind-bending responsibility of having a career, saying goodbye to a boss who's never realised your true potential and starting out on a much-deserved early retirement can be a dream come true for many would-be expats, provided the...