General Emigration News News - Emigrate UK Page 7
This is the category page for all General Emigration News news here on emigrate.co.uk, where you can view all the General Emigration News emigration news.
Young expat on life support in Cambodian hospital refused help by Foreign Office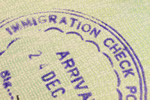 A Scots expat is waiting to die in a Cambodian hospital whilst the British government refuses to help. The family of Scot Charles McLaughlin have launched a desperate online appeal to raise £105,000 to bring him back to the UK after he suffered a massive stroke. Charles is now on life support in a Cambodian hospital and can only blink as...
New Dubai international schools offer a diversity of curriculums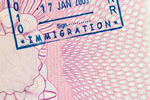 Demand by expatriate as well as local parents for international-standard education facilities has resulted in a huge boost to the numbers of international schools in the UAE region. Estimates of increasing demand were part of a recently released report on the status of the UAE's educational facilities, showing a projected 175,000 places...
Sihanoukville expats flee due to Chinese casinos and crime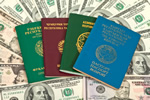 Cambodian expat favourite Sihanoukville is now overrun with Chinese construction workers and Chinese gamblers. It's taken just a few years to destroy one of Cambodia's favourite beachside destinations, simply by opening up the formerly peaceful resort to Chinese investors. Some ten years ago, the town was a favourite with Cambodian...
Expat entrepreneur hubs for start-up success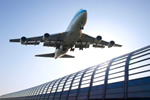 Expat entrepreneurs are taking over many destinations formerly popular with professionals relocated by their home country companies. There's a massive difference between company reassignments and going it alone as an expat entrepreneur. Arriving in a new country with nothing but a suitcase and a marketable idea takes determination,...
Expat professionals giving Germany a miss due to unfriendly locals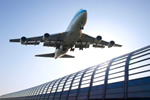 Many expat professionals find Germany an attractive proposition for career advancement, but wish the locals were friendlier. If quality of life is an essential in the wish-list for relocating overseas, it might be wise to give Germany a miss, according to a recent survey, especially if you're taking your family along. Present day high...
Expat professionals are loving life in the Caymans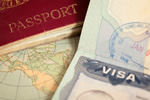 The Cayman Islands aren't just a mailbox and hub for offshore company registration. In spite of rumours to the contrary, the Caymans hosts a thriving community of expat professionals working for close to 100,000 legally registered companies operating in various sectors including accountancy and finance. Georgetown is a hub for...
High end hangouts and bargain basement cities for expats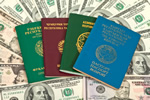 Whether you're searching for a high-end hangout or a bargain-basement home from home, moving overseas is a chance to enjoy new opportunities, cultures and lifestyles. Moving overseas involves many considerations, a good number of which are linked to individual financial situations. As with so much else nowadays, the internet is your...
Expat parents in China have a choice of international schools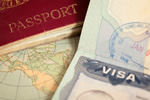 International schools in China are a fairly new concept, but already there are some 600 mostly found in Tier 1 cities and provincial capitals. The demand for international schools in China is increasing every year, as expat families arrive and Chinese parents see the advantages their children will gain from an international school...
Must-dos and must-knows for expats driving in Europe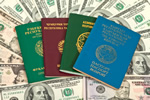 If you're intent on quitting the UK before Brexit kicks in and driving to your new country is part of the plan, make sure you're aware of the rules of the road before you leave. \r\n\r\nFor many, especially those who\'re taking their pets with them, driving to their new country of (hopefully) residence is an attractive idea, but...
Survey categorises best and worst world cities for expat lifestyles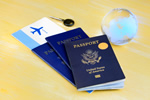 A reputable expat lifestyle survey has quantified 140 worldwide cities as to their suitability for expat professionals. The 2018 Liveability Index displays the best, worst and in-between of just about any city where expat professionals are working, with its five categories giving individuals a real-time indication of what's best for...