General Emigration News News - Emigrate UK Page 7
This is the category page for all General Emigration News news here on emigrate.co.uk, where you can view all the General Emigration News emigration news.
Older Western expat English teachers welcome in Vietnam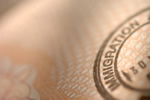 If you're the wrong side of 40 but desperate to become an expat in Southeast Asia, heading to Vietnam might well see your dream come true. Becoming an expat is now widely popular amongst young people, but what if you're over 40 and desperate to change your life? For younger would-be expats, it's far easier to simply pick a country,...
Unemployed expat pilots see more opportunities in 2020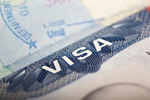 Expat pilots looking for jobs in Asia or India could be successful in 2020. Qualified, experienced pilots looking to become expats should have an easier time finding jobs in 2020 due to India's rapidly growing fleet and two new Thai airlines. Whilst Thailand's flagship carrier struggles to survive, the Southeast Asian country is...
Expat retirees are genuinely welcome in the Philippines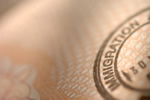 If you're attracted to Southeast Asia but are unsure about which country is your best fit, the Philippines is as good as it gets. The benefits of Southeast Asia as a destination for retirees, digital nomads and SME entrepreneurs vary country to country as regards essentials such as visa requirements, expat-friendly governments and...
Exotic Jakarta is culture shock for newly-arrived expats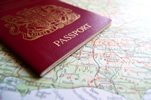 For expats moving to Indonesia, Jakarta is the experience of a lifetime. The Indonesian capital of Jakarta is densely populated, sprawling, vibrant and totally fascinating for new expat arrivals. Over 10 million people live and work in its metropolitan area, and the city itself is home to everything from luxury mansions, soaring apartment...
Ho Chi Minh City offers expat kids a unique educational experience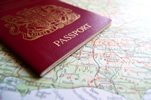 Vietnam welcomes expat families with a unique style of international school. New expat family arrivals in Vietnam's Ho Chi Minh City will be more than happy with the unique style and excellent international schooling found at its number one educational institute. The city's European International School doesn't just offer an...
Pro and cons of using expat surveys to decide on a location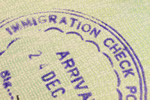 If you're checking out a number of worldwide destinations for working, entrepreneurship or even retirement, the latest mega-survey could make interesting reading. The chore of choosing a preferred destination is one of the disadvantages of becoming an expat, simply because there are so many contrasting studies and surveys as well as...
Expat job seekers warned Bangkok may be moved elsewhere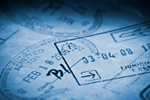 If you're considering taking a job in Bangkok, you should factor in the Thai government's wish to solve its dangerous air pollution by moving Thailand's capital to another location. In spite of rumours to the contrary, Thailand's capital is still a good destination for expat career enhancement, high salaries and a reasonable if...
Is Thailand still a dream destination for Western expats?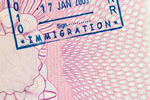 If you're thinking of retiring in Thailand, there are many things to consider before your final decision is made. Traditionally, Thailand has been a popular retiree destination for its tropical climate, inexpensive cost of living and well-established expat communities in a number of towns and cities. A recent survey rated the Southeast...
Becoming a single female expat isn't as tough as you think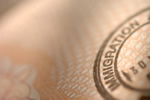 Moving overseas as a couple can be tough, but deciding to relocate to a strange land as a single female can seem daunting enough to prevent the move. In the real world, single people make all their decisions as regards the kind of new life they need and the reasons why they're moving overseas, making the entire experience very different...
Uruguay aims to relax expat visa and residency requirements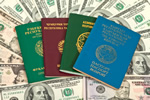 Uruguay may be a new kid on the block as regards expat destinations, but its newly relaxed visa rules make it well worth considering. According to recent press reports, Uruguay's proposed new visa laws are expected to provide a good value, stable, first-world experience for expatriates willing to give the country a try. The country now...