General Emigration News News - Emigrate UK Page 7
This is the category page for all General Emigration News news here on emigrate.co.uk, where you can view all the General Emigration News emigration news.
China attracting top AI expat talent whilst America argues over visas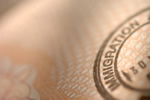 Expat professionals with specific AI skills will be in huge demand once governments decide on visa processes. The market for those with qualified and experienced AI skills is about to explode, or at least it will when world governments decide on how to treat top expat talents. The reality of this issue is that AI skills should be on every...
Options for getting your first overseas job as an expatriate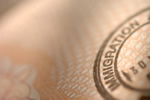 As the world gets smaller, travel is more affordable and businesses become more global, the numbers of expats living and working overseas is likely to reach over 87 million by the year 2021. The expatriate phenomenon has soared in size as well as in its impact on the global economy over the past decade, and is expected to grow still...
Evaluating Greece as a destination for British expats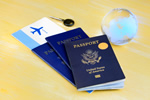 For decades, the Greek mainland and its plethora of islands have been popular holiday destinations for Brits looking for sun, sea, great weather and a lively nightlife scene, but what does this ancient land offer for retirees and ambitious expats? Given that nowhere on the planet is perfect, many long-stay expatriates believe Greece is as...
Is liveability the same as affordability for all expat professionals?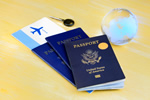 For would-be expats looking to settle on the European mainland, there's a choice of five cities where costs are still low. For expats unable to land top jobs in famous expat hubs, there's still the chance of emigrating to one of five European cities where the cost of living doesn't break the bank. According to Mercer's cost of...
Indonesia to crack down on sex and older expats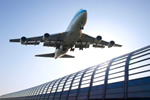 Expats as well as locals in Indonesia are confused and angry over the government's plan to make sex before marriage a criminal offence. The recently announced new laws form part of a criminal code banning sex before marriage as well as outlawing abortions and making insults against the archipelago's president illegal. Prison sentences...
Cambodia now ranking as more expensive than Vietnam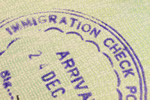 Cambodia is now officially one of Southeast Asia's most expensive countries for expats. The respected Numbeo Cost of Living Index has revealed what expats already living in the popular country already knew – from being famous for its ultra-low cost of living, Cambodia has now jumped to a higher ranking than those of Vietnam, Indonesia...
Has Brexit wrecked Britons' overseas retirement dreams?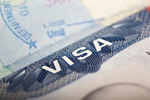 Is retiring abroad now an impossible dream for British would-be expats? Up until the 2016 Brexit referendum, retiring in an EU member state with a cheaper cost of living and far better weather was the dream of many Brits approaching retirement. With EU-centred free healthcare and an automatic annual uprate to the meagre British state...
ID verification platform to be set up for expats in China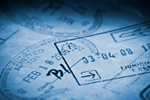 A recently announced identity verification platform is expected to make entering or exiting China as well as accessing services far easier for expatriates. According to China's Ministry of Public Security, the new system will record the names and passport details for all foreigners entering or exiting the country. Foreigners' details...
Philippines reports record numbers of retirement visa applications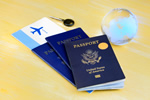 The Philippines has always attracted a good number of Western retirees, but the latest numbers are the highest ever. In 2018, a record number of visas were issued to expat incomers as well as to their spouses and dependents. The total was 6,437, a 10 per cent increase over 2017's figures, with this year's numbers expected to raise the...
Survey crowns Switzerland as best of the rest for expat professionals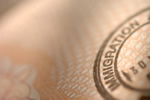 For the first time since one reliable expat survey began over a decade ago, Switzerland has taken top place as an expat favourite. Placed at eight best in last year's HSBC survey, the mountainous little country jumped to number one, displacing Singapore from its four-year stint as tops for expatriate professionals. Over 80 per cent of...