General Emigration News News - Emigrate UK Page 7
This is the category page for all General Emigration News news here on emigrate.co.uk, where you can view all the General Emigration News emigration news.
Expat parents in China choosing local schools rather than internationals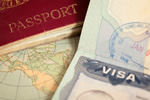 Increasing numbers of expat parents in China are rejecting international schooling in favour of local education for their kids. An increasing number of expat parents in China are now choosing local public schools for their kids in the hope they will become fluent in Mandarin Chinese. It has to be said that high international school fees...
Freelancing in Germany as an expat way to live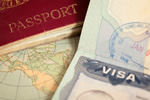 The expat exodus nowadays is being fuelled by individuals whose plans to see the world simply include arriving in a chosen country and setting up as a freelancer. Germany's fondness for bureaucracy can be a stumbling block for some, but once you've familiarised yourself with VAT, tax and other such matters running a day to day...
Thailand cracks down on expats changing or leaving jobs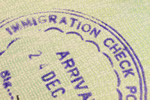 All expatriates living and working in Thailand must now inform the authorities if they change jobs or leave their present job. In an announcement today, the Thai Labour Ministry reiterated all foreigners working in the country who've either taken a new job or left a previous position must inform the Department of Employment within 15...
Pluses and minuses of Bali as an entrepreneurial expat destination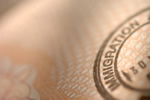 Bali's sheer beauty combined with its modern infrastructure tempts adventurous expats to consider basing their new businesses in this tropical destination. One thing to remember if the above description fits you is that Bali's legal frameworks for business don't bear any resemblance to those in your home country. For visas, work...
Expat advice on healthcare challenges in Africa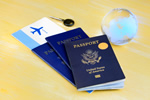 The vast sub-continent of Africa is increasingly popular with ambitious expatriate professionals, but healthcare in the more remote areas can be a challenge. Nigeria, South Africa and Kenya are all popular destinations with reasonable rankings in various surveys, but even in the cities, healthcare can be something of a lottery. Financial...
Thailand no longer a bargain basement home for expat retirees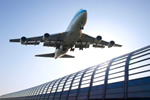 Bangkok is now a more expensive capital city than London, Madrid or Berlin. Buoyed up by its reputation for the good life at minimal cost, Thailand was a favourite with expatriates from Western countries for several decades. Retirees, expat professionals, those looking to teach English as a stopgap before moving on elsewhere in Southeast...
Visa free value of British passport affected by Brexit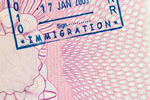 Expat business travellers reliant on visa-free entries with a British passport may be stymied post-Brexit. The value of a passport is calculated by the number of countries which allow visa-free entry, an important issue for expats and business travellers looking to save time and money. Prior to the Brexit referendum, the British passport...
Improved Vietnamese healthcare services attracting expat patients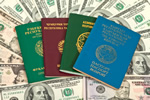 Vietnam is ramping up its reputation for excellent, affordable healthcare Southeast Asia's reputation for affordable healthcare has been diminished recently by reports of a Thai government study which revealed the country's private hospitals are hiking their charges for foreigners by up to 300 per cent. Vietnam seems to be stepping...
Shanghai leads the rest in popularity with expat professionals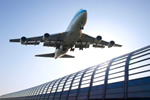 Shanghai has held its top position as the Chinese city for expats for the seventh year running. The latest official survey of Chinese cities with expatriate communities has again placed Shanghai as the best of the rest as regards living, working and friendly official policies. The survey itself involved some 95,000 internet users as well...
Safety and eco-friendliness now as important as salaries for expat professionals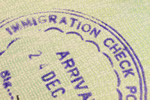 Until recently, salaries and career prospects mattered most to would-be expat professionals, but eco-conscious policies and personal safety are now taking over as the most important aspects of relocation. Of all the aspects of upping sticks and taking residence in an unfamiliar city and country, the focus for many would-be expats is...