Breaking cultural barriers as an expat professional in Myanmar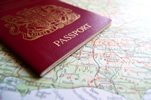 What's it really like for expats living and working in Myanmar?
The troubled Southeast Asian country of Myanmar fully opened its borders and its economy to the rest of the world less than ten years ago. After having been closed for more than 50 years, the country was then considered a frontier market with a huge number of setbacks mainly due to cultural differences. Expats who took up the challenge found the experience had many setbacks but offered just as many rewards.
However, communications between the locals and newly-arrived expatriates from the developed Western world were a genuine issue as regards motivation, building connections and collaborating with the locals.
One of the most difficult aspects for expats has been the concept of subordinate/superior relations, especially in the workplace. Hierarchy is far more in-your-face in Asia than in the West, and has to be taken very seriously by those wishing to work anywhere in this fascinating part of the world. People in Myanmar understand their so-called 'place in society', and it's one of the hardest aspects of expat life in the country. Most businesses are structured in that the owner simply makes each and every decision without reference to subordinates, however talented.
For those expat professionals looking to work in this fascinating country, training subordinates rather than demanding the best way forward, especially if the expat concerned is younger than others on his or her team. Seniors are highly respected, whether they deserve respect or not, with the way round to form an environment in which all participants feel they can speak out. Welcoming locals who genuinely wish to lose at least some of their social conditioning can build trust to the benefit of all concerned.