General Emigration News News - Emigrate UK Page 9
This is the category page for all General Emigration News news here on emigrate.co.uk, where you can view all the General Emigration News emigration news.
Untapped business potential in Portugal attracts entrepreneurial expat professionals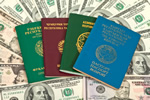 Entrepreneurial expats heading for Portugal urged to collaborate with the country's universities to take advantage of untapped business potential. For those hoping to start their own companies as part of their expatriation strategy, merging soon-to-be qualified university students who meet their requirements with existing expat...
Expat professionals saving money by choosing smaller German cities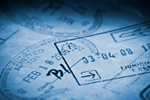 Germany's major cities have been expat professional hubs for several decades, but living in the fast lane is now an expensive exercise for locals as well as incomers. Expats who're able to live happily outside glittering financial metropolises and save money as a result have a number of equally attractive smaller cities to choose...
Virus spread making expats think twice about destinations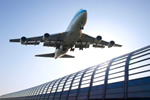 For those planning to leave the home country for a stress-free retirement, is the coronavirus epidemic a wake-up call? One key aspect of retiring or working overseas is the new country's level of healthcare expertise combined with its cost, as coping with a medical emergency is one of the scariest aspects of relocation. Obviously,...
Is Cambodia still an attractive option for expats in other Southeast Asian hubs?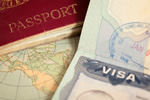 With the coronavirus causing worldwide chaos and various previously popular expatriate destinations such as Thailand falling out of favour, is Cambodia about to become a prime retirement destination? Asia's formerly expat-friendly hubs have taken hard knocks this year, with the tightening of long-stay visas, political unrest, Chinese...
Expats again warned about investment scams as mis-selling rates soar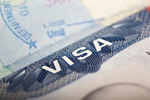 Over the past decade, complaints over the mis-selling of pension products have reached an all-time high, with headlines on the subject a regular read in on- and offline media. Due to the lack of legal protection from the mis-selling of financial products in a high number of popular expat destinations, the factors of these scams are...
Is Malaysia a favourite destination for older expats?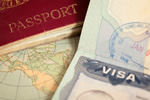 Living and working or even retiring in Asia is now more popular than ever before, but the issues of developing countries as regards infrastructure, services and clean air can be problematic. As other Southeast Asian destinations are losing their appeal for many would-be expats, Malaysia seems to tick all the boxes as regards cost of...
Brit expat retirees turning to Barbados as a Caribbean hideaway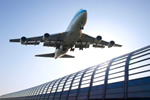 Where to go when life in the home country loses its charms? Expat retirement is often seen as an escape from the familiar to a new life in a previously unknown retirement paradise. For many, an already-formed, supportive expat community is a must, but many such havens seem to mostly cater for expats from a single, Western country, leaving...
Belize now attracting European expat retirees to its Caribbean shores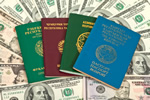 If white sand beaches, virgin rain forests and year-round sunshine are an essential requirement in your retirement strategy, Belize might be the perfect place. Already popular with American retirees, the seductive beauty of Belize is now attracting an increasing number of European retirees looking to a Caribbean lifestyle as an antidote...
Expat frequent flyers urged to become carbon neutral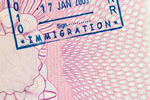 Expat professionals whose working lives include a good deal of international travel may be feeling guilty about their contribution to global warming. By now, every frequent traveller is fully aware of his or her impact on the environment, but when travel is inevitable what's an expat who also cares about the planet to do? Whether...
Brit expats missing their UK favourites should consider a VPN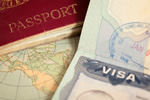 Brit expats desperate for a taste of home should use a VPN. Moving overseas as an expat professional may well bring huge benefits to your career prospects, but it's likely to restrict your access to much of the internet's UK-based content. For those living and working in countries with restrictive regimes such as Russia, China or the...