General Emigration News News - Emigrate UK Page 9
This is the category page for all General Emigration News news here on emigrate.co.uk, where you can view all the General Emigration News emigration news.
Tips on what to expect from Italian drivers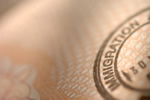 If you're heading to Italy to take on a new job, being aware of Italian driving habits could save your life! It's a well-known fact that Italian drivers all behave as if they're competing in a Grand Prix, but how far from the truth is this belief? The belief that red lights are optional, aggressive driving, impatient and...
Vietnam now in top 10 best world countries for expats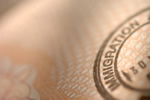 Nowadays, Vietnam isn't just beating its former rival Thailand, it's also 10th in the 'best countries' list for expats in general. Vietnam has come a long way since its dark days, during which US servicemen were flown to Thailand for much-needed R&R, with the traffic nowadays going in the opposite direction. The former...
Is Malaysia the best location for expats leaving Thailand?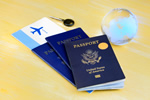 Expats looking to relocate from Thailand due to the new visa laws but preferring to stay in Asia should consider Malaysia. As the expat exodus from Thailand continues, many of those planning to leave are reluctant to return to the home country as they're used to the warm, laid-back Southeast Asian lifestyle. For retirees as well as for...
Tips on starting an expat business in China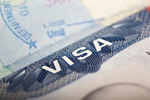 Getting used to China's totally different business world isn't easy but can be very rewarding. Every expat entrepreneur who arrives in China full of hope and new ideas soon realises the Chinese way of doing things is unfamiliar, to say the least. Western companies are increasingly wanting a piece of the action in this new global...
Expats in Thailand start petition for immigration reform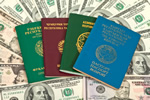 Expats in Thailand have started a petition urging reform of the dreaded Article 37 reporting law. It's been a rough year for expats working, living or retiring in the former Land of Smiles, with retirement visa changes and the enforcement of several other laws including Article 37. This rule is intended to keep track of foreigners in...
Is Vienna an ideal destination for expat professionals?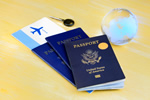 Vienna wins out on world's most liveable city survey. Yet another survey is praising Vienna as the perfect liveability destination for expat professionals out of 140 world cities. Expats who already know and love the city for its culture, environment, history and heritage will agree, although last year's winner Melbourne may have been...
Choosing the right international school can be tricky for expat parents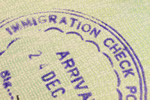 Relocating with school-aged children can be an expat nightmare as regards making the right choice of international school. It's long been realised that expat children's' ongoing education is an absolute priority for professionals relocating overseas. Over the past decade or so, international schools have been springing up like...
Expats head for India as Indians head overseas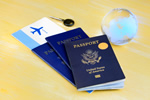 Whilst expat professionals are discovering India, Indian professionals are moving overseas. International expat professionals are now flocking to India for its sense of fulfilment and improved career prospects, whilst Indian professionals in the financial services, healthcare and engineering sectors are heading off to the US, UK and UAE....
Beachside life as an expat retiree isn't just for millionaires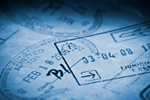 Beachside retirement destinations aren't only available to millionaires. Spending a well-earned retirement on a pristine beach is the dream of many would-be expats, but many may well believe it's only for millionaires. However, they couldn't be more wrong, as all it takes to retire in the sun is to know where to look. The world is a...
Exclusive Switzerland top of the rest for expat wages and career progression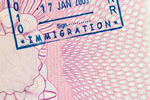 Switzerland may well be the favoured destination for expat lifestyles and career progression, but are its doors shut to all but the financial elite? The latest Expat Explorer survey featured the cold, small but fantastically wealthy country as this year's expats' favourite number one destination, but just how many aspiring...