What now for career-oriented expats in the Czech Republic?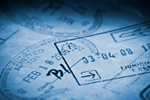 With the coronavirus pandemic continuing to wreck expats' career plans, which sectors in the Czech Republic are still hiring?
Over the past few years, the Czech Republic has become a popular destination for expat professionals looking to spice up their careers. The sudden spread of the coronavirus may have stifled opportunities, but some industries are still weathering the crisis and looking to hire the brightest and best expat talent. Obviously, the effect of the pandemic will remain a danger to the majority of world economies, but it's still possible for talented expat professionals to further their careers by carefully selecting their next move as regards countries as well as companies.
As with its counterparts in every world economy, the hospitality sector has been the hardest hit, with many laid off and many more working on reduced hours and wages. In Prague, expat professionals have been shifting the focus of their careers towards e-commerce, logistics and the customer care branch of the retail industry where their communications expertise can best be used. Expats are in a fortunate position if they can also speak Czech fluently, with translators much in demand in the business services sector.
Obviously, the crisis has severely affected the Czech labour market, with far fewer vacancies on offer. One recent survey revealed a decrease year on year of between 30 and 70 per cent, dependent on the sector. English teachers have been hard hit, even although many are now offering their services online. Another industry facing hard times for the foreseeable future is the automotive sector and its suppliers, but IT and its business services as well as the pharmaceutical sector are thriving.
Job offers in the construction and farming sectors are also on the increase, and communications and logistics are enjoying a boom in popularity for expats and locals alike. The majority of the country's IT positions are location independent, with most operating normally during the lockdown. As regards the future, no-one's playing the predictions game as the pandemic is, hopefully, a once-in-a-lifetime threat to career development and the Czech way of life.