Is Kuwait no longer a welcoming destination for expats?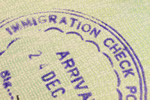 Once upon a time, expats headed for the Gulf States in general and Kuwait in particular for its lifestyle, its generous oil and gas-related salaries and its exotic ambience.
Nowadays, everything is different, with Kuwait leading the rest of the Gulf States as regards getting rid of the vast majority of its expatriates. At the same time as the state's economy is being hard hit by its dependence on oil and the effects of the pandemic, the Kuwaitization call to get rid of all expats is growing louder, with workers from overseas now becoming an election issue.
According to the Kuwaiti PM, the state's expatriate population should be no more than 30 per cent of all residents in the country, thus calling on government to readdress a balance where 3.4 million out of the emirate's 4.8 million population are foreign incomers. It has to be said that the vast majority of this number are unskilled labour, but it also needs to be understood that Kuwaitis would be very unhappy to be working in these jobs.
MPs are now proposing replacing all expat workers employed by the government with locals, as well as proposing a quota system for expat entries into the emirate. Many Kuwaitis would simply refuse to take on unskilled labour jobs, even if there were enough nationals to cover all vacancies. Other Gulf states are struggling with the same issues with, for example, Saudi Arabia's position as the second-largest migrant destination on the planet is making it almost impossible to adjust the demographics.
Expats at the lower level earn more than in their home countries and remit significant sums to their families back home, but have few safety nets nor any routes to citizenship. Kuwait's upcoming parliamentary election will spur anti-expat rhetoric, especially on the subject of high-salaried government jobs.
Another issue of little concern to expat professionals but one time bomb waiting to detonate is the trading in Kuwaiti residency permits linked to the bringing in of illegal overseas workers and their transfer between several employers. Most of the above is unlikely to affect expat professionals looking to further their careers by a stint in the emirate, but many now working in Kuwait are noticing locals' subtle change in attitude towards them. Sadly, it's not just Kuwait which is becoming far more racialist in its attitude towards foreigner workers at all levels, as all the emirates are singing the same song to the same tune.