Europe News News - Emigrate UK
This is the category page for all Europe News news here on emigrate.co.uk, where you can view all the Europe News emigration news.
Pros and cons of expat house purchase in Italy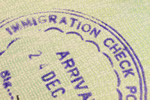 Many would-be expats are choosing Italy for its sheer beauty, laid-back lifestyle and friendly locals, but bureaucracy can be an issue when buying a new home. At this point in time, Italy is now the only EU member state where house prices are still falling, if only slightly, and mortgage rates are still low compared with other popular...
Expats heading to Italy are in for a gastronomic treat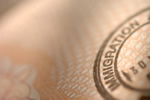 If you're planning a move to Italy, you're set for a whole new healthy eating experience. Italy may not be expatriates' number one favourite destination, but as regards fresh, delicious culinary delights there's nowhere else like it in Europe. It's usual for newly arrived expats to crave foods they've always eaten in the home...
Is Eindhoven still a great place for expat entrepreneurs?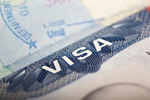 Eindhoven is insisting expatriates are still welcome in the city. Mayor of Eindhoven John Jorritsma has reassured expats they are still crucial for the city's economy and will be supported even in a downturn. According to the mayor, the expat community is 'the heartbeat of the city' and are more than welcome to stay even should...
Evaluating Europe as an expat professional destination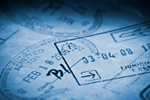 How is Europe shaping up for potential expat professionals? Recent research suggests there are 33 million expatriates from across the rest of the world living and working on the European continent, but what's the reality of relocation to a relatively expensive overall destination? One of the major reasons for a relocation to a...
Expats learning Czech are facing an almost impossible task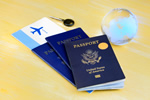 One of the most difficult aspects of relocation to a foreign country for many expats is the necessity of learning a foreign language. Perhaps the most trying aspect of emigrating for work purposes is the chore of learning a foreign language, especially for those who came bottom of the class in their home country school's French lessons....
Post Brexit rights for Czech expats in UK and Brit expats in the republic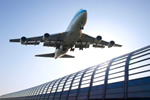 As the result of a meeting between the Czech Interior Minister Jan Hamacek and Britain's Brexit Minister Stephen Barclay, the post-Brexit rights of Czech expats living in Britain will be preserved. During the discussion, Barclay reiterated the current rights enjoyed in the UK by Czech nationals in will continue post-Brexit, although he...
Do Switzerland's downsides cancel its advantages?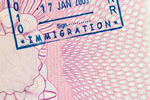 Switzerland's massively high cost of living across the board is the major downside of a transfer to its spectacular beauty. Especially for expat professionals in the financial sector, relocation to Switzerland is the Holy Grail due to its massive salaries, locked-in safety and security, totally upscale lifestyle and extraordinary...
UK expats relinquishing British nationality as a result of Brexit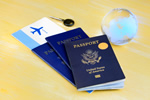 Concern about the Brexit effect on Brit expat lifestyles is leading to record numbers choosing to relinquish UK nationality. UK expatriates in EU member states are now considering giving up their British citizenship due to the continued uncertainty over their fates after a no-deal exit from the EU. Literally tens of thousands of Brits...
Spanish media poll reveals 75 per cent of Brit expats favour cancelling Brexit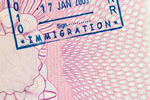 A poll by a popular English language online newspaper in Spain has revealed just under 75 per cent of British expats want to cancel Brexit and remain as EU citizens. Given that a high number of Brits living, retiring or working on Spain were denied the referendum vote for one reason or another, one result of the poll is clear. Should they...
Portugal gets third place overall in best expat destination survey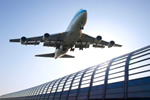 Often regarded as a retirement option rather than a first choice, Portugal has been attracting expat second home buyers for decades. For the vast majority of Brits who moved to Portugal when retirement finally kicked in, the decision ranks as one of the best they've made as other European destinations have now become too expensive or are...