What's Germany got to offer the determined expat professional?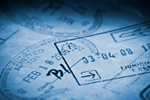 Germany is now proving popular with expats eager to grow their careers, but what makes it a favourite for upwardly mobile professionals?
It seems expats are dividing their opinions of this important European member state, with some fitting in well to a more regulated environment and others seeing the country as possibly too fixed in its ideas and working practices. However, the state does shine in many respects, even although some of its citizens' habits cause amazement to many newcomers.
One initially confusing aspect of life in Germany is connected with, believe it or not, opening windows. In the home country, windows are either shut or opened, dependent on the weather, but the German rush for perfection has added another aspect – the tilted window which allows unfettered access to the average German's favourite obsession – fresh air.
As well as being a popular destination for expat professionals, Germany is also a hub for tourists, especially those fascinated with historic castles. Some 2,500 ancient defensive constructions are still standing, with most dating from medieval times and seen as a reflection of the country's long-standing attempts to become number one. This obsession with the past tends to contrast with the average German family's beachside behaviour, as a favourite way to enjoy a day by the sea is to take off all clothes and play beach volleyball.
In the rest of Europe, Sunday is a day for visiting family, redecorating the house, gardening and evenings at the pub, but Germany's version is to simply do nothing all day, from the time they wake up to bedtime. Apparently, relaxation Sunday-style is enshrined in German law and regularly confuses newly arrived expats. However, joking aside, Germany is as good a career-enhancing professional destination as anywhere in the world, especially for those who're able to adjust in a hurry!