Amsterdam voted top for expat entrepreneurial startups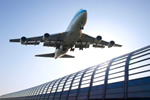 For entrepreneurial expats, Amsterdam isn't just about canals and antique gabled houses, it's about doing what they love in a structured, positive and supporting environment.
This charmingly historic Dutch city's fame as a British tourist hub began in the 1960s, with boat-loads of hippies arriving to enjoy its freewheeling lifestyle as well as the stimulants forbidden on the other side of the English Channel. Nowadays, talented British expats in the tech sector are flocking there to take advantage of its global connectedness and its site as the gateway to Europe. According to a recent survey by Silicon Valley-based Startup Genome, modern-day Amsterdam ranks at the top of today's global connectedness listings.
The 2019 study examined four categories – People, Information, Capital and Trade – with Amsterdam taking the top spot. As well as its highly rated digital connectedness, the city is now famed as a tech hub for its Amsterdam Internet Exchange, one of the planet's largest data transfer hubs. As a result of its infrastructure, top expat talent is drawn to the city, with international corporations including Tesla, Netflix and Uber now ensconced in their Dutch-European headquarters.
The city gets out the Welcome mat for top talent, welcoming them with the famous 30 per cent tax ruling in which just 70 per cent of their gross salaries are liable for income tax breaks. Graduated students and those who've a masters' degree as well as those who've worked on Netherlands-based scientific research as well as start-up entrepreneurs can easily get a residence permit. For talented expat techies who're convinced their projects are the latest and greatest, private investment as well as bank schemes can be had, thus providing the kick-start for many new ideas.
Those who've arrived and are now reaping the rewards of their expertise say the city offers a great work/life balance as well as everything necessary for success. The business eco-system is well-balanced, networking opportunities are plentiful and the expat community itself is vibrant, young and committed to success.