Expats in Denmark get career enhancement and great work/life balance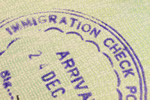 Denmark has scored high in a recent survey for its work-life balance and professional development.
Some 90 per cent of respondents to a recent expat survey are more than happy with their career development and work-life balance in this laid-back Scandinavian country. The unique Danish work culture encourages time spent with families and friends, meaning a balanced life is easily had even in top-level managerial positions. The study also emphasised the importance of a satisfactory work/life balance when accepting a new position overseas.
Career development was another strong point in Denmark's favour, especially for those arriving in the country as expats. Some 80 per cent of the survey's respondents said they were either satisfied or very satisfied with their new position, both from a personal as well as a professional standpoint, and a further 66 per cent noted there are a good number of career opportunities across the country. Importantly, especially for those expat arrivals not yet fluent in the Danish language, public services and bureaucratic paperwork is expat-friendly, with seamless encounters with Danish customs, the tax authority and local municipalities the norm rather than the exception.
In particular, getting the right residency visa and work permit is far more straightforward as the majority of officials are fluent in English. Just under half of those surveyed intended to stay in Denmark for the foreseeable future, with 11 per cent planning at least a five-year stay and 16 per cent looking at three to five years in the country. For families, Denmark is the ideal destination as its people are supportive and friendly and educational standards are high. Schooling is free up to and including university level, and free healthcare is a reassuring bonus as is a financial safety net for both workers and the unemployed.