Deadly coronavirus pandemic forces Europe to close down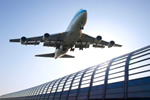 Europe is shutting down as the pandemic takes over.
Brits who've planned to leave the UK for an EU member state by the end of this year may have to either cancel or delay their departure due to the seemingly uncontrollable spread of the coronavirus pandemic. It's not just those heading to the EU who're affected, as many other favourite expat destinations are in similar situations and are closing their doors, with even the experts having no real idea how long it will take before the virus is controlled. International travel for any purpose is now almost impossible as the entire continent heads towards a total shutdown.
Every day brings worse news, especially for those who've accepted expat reassignment and those who've sold their home country properties in anticipation of an immediate move. It's even worse new for Brits who're in European Union member states on a reconnaissance trip, as they now have no idea when they'll be able to return home. Italy and Spain are the worst hit EU states to date, and are also the most popular along with France for would-be retirees.
Today, thousands found themselves stranded as Spain went into lockdown, and those already in Italy have no way of getting back to the UK as yet. In addition, some 30,000 Brits are believed to be stranded in France after ski resorts closed down over the weekend and Portugal has now closed its Spanish border. For expats and visitors hoping to escape via Germany, the country's northern and southern land borders have now closed and transportation by train is also now restricted.
International flights are at an all-time low and a number of low-cost airlines are fearing financial disaster, although Jet2 and EasyJet are organising rescue flights with tickets sold on the basis of first-come-first-served. Eight more EU member states including Cyprus, the Czech Republic, Estonia, and Poland have now closed their borders to all but commercial traffic, and Britons are now being advised not to travel to the USA.