Untapped business potential in Portugal attracts entrepreneurial expat professionals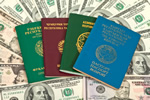 Entrepreneurial expats heading for Portugal urged to collaborate with the country's universities to take advantage of untapped business potential.
For those hoping to start their own companies as part of their expatriation strategy, merging soon-to-be qualified university students who meet their requirements with existing expat employees is the best way to maximise on available talent, according to one senior expat entrepreneur. He adds it's also a positive experience for new graduates, as it gives them a chance to sample their future working experiences.
Encouraging more young expat talent to choose Lisbon as a base isn't difficult, as the city's quality of life, welcoming attitude and overall low cost of living all attract those looking to settle and get on with making their dreams come true. Setting up a business isn't as tricky as in many other European hotspots, even although expats who've been there and done that still feel unnecessary bureaucracy could well be loosened up as it would then make the city an even more attractive proposition for investors as well as entrepreneurs.
World Bank ratings place Portugal at 39th out of 190 economies as regards ease of setting up and doing business, even although getting credit isn't easy and the protection of minority investors could be tighter. Expat arrivals in Lisbon praise the ease of settling in, the friendliness of the locals and enjoy feeling at home in the city. At least a quarter of newly-arrive expats chose the country for its demonstrably better quality of life.