Is Gronigen an alternative to Amsterdam for expat professionals?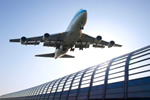 As major cities in countries popular with expat professionals become more crowded and expensive, seeking out alternatives in the chosen country seems the only way forward.
The Netherlands has long been an all-time favourite for expat entrepreneurs, especially those in the tech sector. As a result, accommodation is now in short supply and at high cost, with inflation eroding even salaries which seemed satisfactory at the time. According to the country's statistics office, overall prices soared to the highest level in over a decade, driven by Amsterdam's popularity with incomers looking to either rent or buy.
As a result, new arrivals are searching out less expensive cities with charms of their own, with Groningen high on the list. Capital of the country's north-eastern province and boasting an impressive history, house prices and rental charges here are still at a reasonable level compared with the capital and Rotterdam. For those happy to reside in the lush, green outer suburbs, apartments can be had for around €3,000 per square metre – considerably cheaper than in the capital.
The difference between property prices in the capital and cities such as Groningen is attracting many expats as well as locals eager to get a foothold in the property market. As a result, prices are tipped to rise as more people give up and opt for a less expensive quality of life. The city's university is home to some 9,000 international students, with many intending to continue living here after graduation due to its smaller size, lively central areas and proximity to nature.
For expats in love with medieval canals, historic buildings and the charm of an ancient town, the thousand-year old city is a dream destination. Initially settled in the prehistoric era, its documented history began in AD1040 and its charming districts are still in place, even although modern developments are also represented. For expat families, there's an international school, and the Dutch bases of a few large companies such as Google's data centre and Philips are good for expats arriving to find the perfect job in this charming town.