Expat residents love Turkey's unique way of coping with the pandemic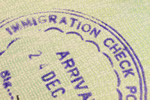 Expats living in Turkey are having a far easier time than their counterparts elsewhere in Europe.
Turkey was a favourite for Western expats right up until the violence of the Arab Spring, but seems now to be regaining its popularity due to its sensitive approach to the coronavirus pandemic. The country's recently reformed healthcare infrastructure, its sensibly introduced travel controls and its peoples' sensitivity towards respect for the elderly and cleanliness in general all point towards a mature method of dealing with unexpected health-related trauma.
Of course, it was inevitable that one Turkish citizen would be discovered to have tested positive for the virus, but how lucky was the country in that, after all this time, one single individual would finally fall victim to its dangers whilst nearby states were inundated with infected humans. It has to be said that the Turkish government has been especially proactive in management of the disease's effects, especially considering the chaos in many other worldwide nations.
For example, the immediate closing of nightclubs and bars as an additional guard against the uncontrollable spread of the infection was as sensible as it gets. Schools are now closed, flights to nine destinations are now cancelled and residents arriving from overseas are being advised to stay home for two weeks. All these actions were taken far sooner than in many other countries now paralysed by the virus's effects on everything from commerce to everyday interaction. By taking the sensible way forward, the Turkish government has protected citizens and expats alike and bought itself more time to immunise itself from the worst effects of the pandemic.
Learning from the mistakes of neighbouring Mediterranean countries, Turkey's government, its peoples and its large, mostly British, expat community are adjusting to inconveniences such as empty supermarket shelves by simply asking and getting immediate, logical restocking from the store's back rooms. Riots such as that seen during the USA's Black Friday shopaholic-fuelled panic simply wouldn't happen in Turkey as its peoples are understanding, polite and scornful of excess, even if the cause is only a shopping trolley packed solid with toilet paper.
Turks are sociable beings, as seen in villages with their market and coffee shops equipped with TVs blaring with current news, thus allowing every citizen and resident expat to be fully aware of what's going down. As regards stocking up, it's traditional to prepare at least a few months' worth of pantry goods 'just in case'.