Debenhams Cyprus closure rated as the end of an expat era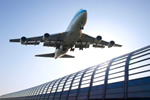 British expats needing a taste of home could be disappointed once the Nicosia Debenhams closes its doors.
For many British expats, a taste of home is almost essential for their health and well-being and is taken into account when deciding on a suitable country for work or retirement. Over the years, businesses in many UK expat hubs have done their best to provide foodie necessities such as Marmite, Kellogs' cornflakes, back bacon, fish 'n chips and regional delights in season such as haggis. For those living in far-flung climes, online stores such as Best of British have supplied Brits with their nostalgic treats at affordable prices.
British clothing and homeware stores as well as malls in which UK favourites rub shoulders with similar outlets from across the world have also been popular, especially in locations such as Cyprus with its large UK expat community. One stalwart has been Debenhams in Nicosia but, from the end of this month, the familiar logo will go and be replaced by that of ERA, part of the island's CTC group. Also, the Debenhams branch in Engomi Mall is to close permanently.
According to those close to the changes, the decision to close the Engomi Debenhams site was a reaction to the success of the newly-opened Nicosia Mall and its impact on the store. In addition, an outlet village is due to open in Kokkinotrimithia, just one kilometre from the new mall and modelled on European shopping villages which include entertainment along with designer label stores.
The fact that Ikea is now a design hub on Cyprus may not please expat husbands, but it's innovative for homemakers in that customers can design their own furniture and have it created and delivered. Another plus-point for newly-arrived British expats is Papantonio's new deal with Sainsbury's, aimed exclusively at attracting Britons who shopped regularly at its UK stores before emigrating to Cyprus. Another food retailer, Alpha Mega, is chasing the same target group by using their deal with Tesco as bait.