Archaic Spanish law forces expats and locals to re-register their cars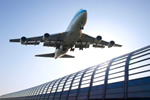 If you're an expat planning to arrive by car in Gibraltar via Spain and your vehicle has Gibraltar registration, it's time to change plans!
As part of the continuing conflict between Spain and the Rock, Spain's anti-coronavirus battle is now making life difficult and expensive for expat residents in Gibraltar who've used their cars for a business trip to Spain. As part of the neighbouring country's fight against the virus Gibraltar-registered cars are now being impounded by Spanish police.
Unfortunately for expats returning to the Rock via Spain, once their vehicles have been seized they must be re-registered and and given Spanish license plates. Should this not be done, the vehicles will not be returned to their legal owners who will also need to pay admin costs and import duty. To date, a number of cars have been seized, to the fury of their legal owners.
According to a La Linea police officer, the law states that if a person is registered in Spain, his or her vehicle must also have Spanish registration. Quotes from the actual law in both countries state that residents must register their vehicles in their owners' country of residence, but a longtime grey area refers to Gibraltarians with confirmed, legal residence on both sides of the border. In spite of the legal confusion,
Spanish police are now demanding evidence of residency in Spain and, when it's provided, are enforcing the number-plate re-registrations for those resident in Spain who drive a car registered in Gibraltar. Fees to sort out the entire mess are reputed to be as low as €42 euros and as high as €17,800.
During a press conference, the Chief Minister in Gibraltar stated the government cannot allow activity which contravenes Spanish law, adding that if a person is a Spanish resident he or she cannot legally possess a vehicle which isn't registered in Spain. The situation, he said, has been ongoing for as many as 30 years, adding it's something to do with Value Added Tax. Unfortunately, he said, Gibraltar can't do anything to change this, although the government sympathises with those who've had to pay out to get it sorted.