How will Mexico change for its expat entrepreneurs after the virus?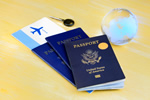 Given that no-one really knows what the world and its expat hubs are going to be like after the virus has run its course, what should potential expats take as an example?
A good proportion of expats heading south to Mexico's Yucatan region from America's border as well as from across the ocean are taking their knowledge of their final destination from blogs and expat surveys as well as from brief visits aimed at getting the feel of the chosen destination. Sadly, at this point in time no-one has any idea what their selected highlight will really be like to live and work in once the coronavirus is just a scary memory.
Budding expat entrepreneurs are in a worse position than, say, expat retirees with a generous pension, as no-one can predict with any certainty the economic effect of the pandemic. At this point in time, successful small businesses all across favourite expat destinations are closing or are already closed, with many unlikely to ever open again. All told, it's a far scarier time for new enterprises than the 2008 financial crash, due to the unpredictability of world governments and their reaction to the virus's deadly trawl through almost every first-world country.
Mexico is a good example of a destination once restricted to US expatriates but recently opening up to foreign entrepreneurs bored with the usual European states and worried about Brexit's effect on the EU as a whole. Like almost every other world country, Mexico is now under stress as to its economic future, with expat entrepreneurs seeing their incomes evaporate whilst the bills keep coming. Yucatan is a favourite with foreign residents, but none can say what will happen next.
Yucatan's expat community has built up over the years, with the last 10 seeing an influx of new incomer-owned businesses adding to the attractive ambience of the entire region. Favourites are now closing down fast, and once-crowded restaurants are relying on home delivery whilst still paying rent on their unused seating and bar areas. Unlike in many Western economies including the USA, Mexico isn't offering financial aid to struggling SME businesses, with its government seemingly sitting and watching whilst the sector grinds to a halt and disappears.
For those brave souls still intending to become expats in a strange land, winging it would seem to be the only option left. One thing's for sure, once this form of the coronavirus is a memory best forgotten, entrepreneurs will still be crossing borders to try out new, original ways of making, if not their fortunes, at least a mark in a new world yet to form. One thing's for sure, the worldwide governmental chaos caused by the virus makes a clear statement that what's needed is a total remake of a system that's so broken it can't be mended.