Expats in the Netherlands take advantage of lower rentals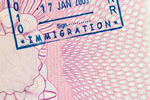 If you're planning on relocating to the Netherlands in order to escape the UK's coronavirus chaos, you can take advantage of the cheaper rentals now available.
As in big cities worldwide and mostly due to the pandemic, rental prices in the Netherlands are falling due to an expat exodus. Brits leaving the UK for the same reasons and heading for larger Netherlands conurbations could find themselves paying less rent than if they'd arrived at the same time last year.
At the present time, reductions are already available, but are expected to increase due to the effect on expat mobility caused by the pandemic. Although the rental oversupply hasn't yet made a big difference, prices are falling in Amsterdam, Eindhoven and The Hague, with only Utrecht seeing a slight increase over last year's average rents. Rental-oriented real estate agents believe the expat exodus is responsible and are expecting the downward trend to continue, as landlords would rather have smaller returns than none at all from empty properties.
In Amsterdam, the number of rental properties is on the increase due to changes in regulation in the sector. AirBnB rentals are now banned from the historic city centre, meaning longer-term rental contracts could well be cheaper than in past years. The sector would seem to be entering a phase of supply exceeding demand, the which is likely to continue until the pandemic is held in check worldwide and international travel is back to normal.