Oz government urges its expats in Hong Kong to relocate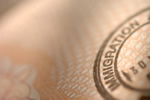 Australian expats living and working in Hong Kong are now accelerating their plans to leave.
Oz expats with jobs and homes in Hong Kong are now feeling insecure enough to accelerate their plans for leaving. Whether they're looking for new jobs elsewhere in Asia or are heading back to the home country, the Australian government is urging them to reconsider their positions now the Chinese government has enacted its security law.
The new law, already under criticism for being vague and too broad in its definitions of collusion, secession, subversion and terrorism, applies equally to non-residents, permanent residents and expats from all world countries as well as Hong Kong Chinese residents and citizens. It seems it could also be used against foreigners arriving on the island having criticised China elsewhere in the world.
For Australian financial professionals working in the city, the advice is that they may be at risk of becoming victims of the law's vaguely-defined national security without even being aware they'd contravened the new rules. Arrest and detention could be the result, with worse to follow including the possibility of being sent to China and incarcerated.
Already, a number of Oz expat professionals have refused to be interviewed by local media in case their comments were misunderstood by the authority. Those who made comments insisted on anonymity due to fear their lives would be badly affected by misinterpretation. Within the Australian expat community, many are now preparing to leave as they no longer feel secure without the protection of civil liberties and the law.