Relocation News - Emigrate UK
This is the category page for all Relocation news here on emigrate.co.uk, where you can view all the Relocation emigration news.
Thailand unwilling to extend amnesty for trapped expats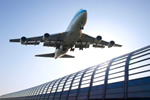 The latest news on further visa extensions for expats trapped in Thailand by lockdowns and flight cancellations might not be what they're waiting to hear. The speed with which the pandemic spread caused panic throughout the worldwide expat community and has resulted in misery for those separated from their loved ones due to a lack of...
Skilled expat professionals urged to consider Abu Dhabi as home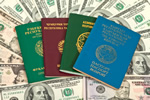 Given the vast number of expats who're either fleeing or being thrown out of many Gulf States, Abu Dhabi would seem to be moving in the opposite direction. A recent article in a highly respected US online newspaper is claiming the emirate is now aiming to attract skilled expat professionals by lowering their costs of living. Admittedly...
Spain issues new rules for British expat residents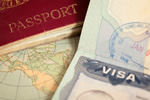 British expats in Spain finally get an official Spanish government report on their post-Brexit status. Last Monday, the Spanish government announced the new residency card and status setting out all expats' rights as per the UK/EU withdrawal agreement (part two). The new status sits halfway between the non-EU citizen status and that...
Expats leaving Hong Kong are welcome to relocate to Taiwan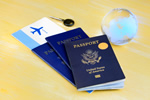 Taiwan is now encouraging expat bankers and other skilled professionals to take a chance on relocating. Literally hours after the controversial new Chinese security law became a reality, a Taiwanese office dedicated to helping companies and residents in Hong Kong to relocate was opened. Its brief is to provide assistance for Hongkongers...
Arriving in Shanghai as an expat professional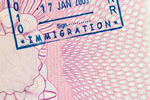 Whether you're planning to work in Shanghai for a year or so or stay forever if possible, getting used to this massive, exotic city can take some time. The mega-city of Shanghai is now a favourite with expat entrepreneurs and professionals, but new arrivals find it hard to pin down due to its ever-changing nature. Many recently-arrived...
Hong Kong expat financiers choosing their city over London and the UK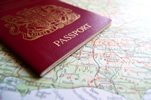 Hong Kong expat professionals as yet unimpressed by finance-based jobs in London. In spite of the UK government's offer to residents and Hong Kong-based finance professionals of settlement in the UK, few are even considering the move. In addition, recruiters in the financial sector are reporting little or no interest in relocating to...
Pros and cons of Thailand as an expat destination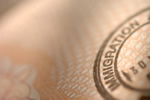 For a good number of years, Thailand was a favourite low-cost destination for expat retirees and those fascinated by Asian history and culture. Even before the pandemic caused chaos across the world, life in Thailand for Westerners was becoming more difficult, with the ever-strengthening baht, visa issues and an increasing cost of living...
Where to go to fulfil your post-pandemic expat ambitions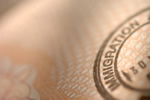 If this was the year in which you were set to move overseas, at least until the coronavirus pandemic kicked in, what's your plan right now? One thing's for sure, the covid-19 world crisis has kicked many thousands of expats' plans for 2020 right out of the ballpark, leaving them wondering where and when they can begin their new...
Long term expat residency is trouble free in the Philippines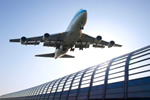 Checking out available visas for long term residency in the Philippines. For several decades, the choice of Southeast Asian states welcoming longstay expats has been considerable, but nowadays the numbers of potential expat hubs seems to be in decline. For adventurous expats, the thought of starting a business, retiring to a culturally...
Expat tech routes to Silicon Valley now blocked by Trump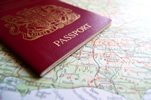 If tech or multinational business are your expat field, forget the USA for now! America's tech sector has traditionally welcomed talented expat professionals from across the world, thus cementing Silicon Valley's position as the top world destination for a stunning career. Unfortunately for expats who were hoping to make the move in...