Relocation News - Emigrate UK Page 9
This is the category page for all Relocation news here on emigrate.co.uk, where you can view all the Relocation emigration news.
As Asia gets less welcoming, the Philippines is opening up to expats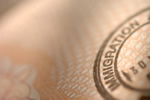 As more and more would-be expats choose the lesser-known Southeast Asian countries rather than the usual European destinations, the Philippines is coming into its own as a destination for digital nomads, entrepreneurs and retirees. One of the archipelago's major attractions for those to whom learning an Asian language is a nightmare is...
Untapped business potential in Portugal attracts entrepreneurial expat professionals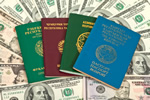 Entrepreneurial expats heading for Portugal urged to collaborate with the country's universities to take advantage of untapped business potential. For those hoping to start their own companies as part of their expatriation strategy, merging soon-to-be qualified university students who meet their requirements with existing expat...
Inflation in Spain driving British expats to consider Portugal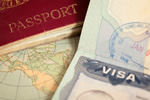 Retired British expats are relocating to Portugal due to the rising cost of living in Spain. The British dream of retirement in the Spanish sun is fading fast as the country's cost of living soars, with many on British state pensions now unable to make ends meet. Recent research in the expat community by a popular English language...
Mexico now opening its doors to expats from across the world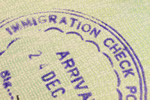 Mexico isn't just a hub for American expats, as the USA's closest neighbour is proving an attractive choice for European expats as well as those from the US of A. For many would-be expats, the major consideration of any new location is its affordability, especially as formerly popular locations are now experiencing higher inflation or...
Expats on a budget are giving Thailand a miss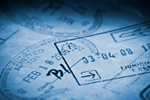 Thailand's soaring baht and harsh new rules for Westerners are forcing budget-minded expats to choose another destination. First popular with American servicemen during the Vietnam War, Thailand became a hub for tourists as well as Western retirees several decades ago. Its 'something for everyone' allure took in everything from the...
ICT job seekers should head for the Czech Republic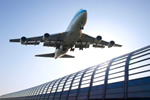 Expat specialists looking for jobs in the information and communication technology sector should head for the Czech Republic. Top ICT companies in the Czech Republic are in difficulties as regards finding enough expat tech specialists to fill vacant ICT jobs. Some 80 per cent of companies looking for applicants with expertise and...
Is Malaysia a favourite destination for older expats?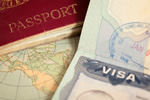 Living and working or even retiring in Asia is now more popular than ever before, but the issues of developing countries as regards infrastructure, services and clean air can be problematic. As other Southeast Asian destinations are losing their appeal for many would-be expats, Malaysia seems to tick all the boxes as regards cost of...
Hints and tips on expat insurance needs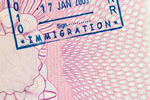 Moving overseas is invariably a stressful experience, with the majority of would-be expats forced to navigate a few hurdles before arriving at their personal winning post. Uncertainty is often the name of the expat game, with venturing into the unknown routinely throwing up a few problematic issues before, during and just after the move...
UK expat retirement strategies being wrecked by low pension payments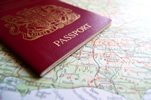 A successful expat retirement strategy often depends on a satisfactory pension income topped up by capital released via the sale of the home country property. Even although capital appreciation on property purchase is almost inevitable nowadays, monthly income from a state and/or private pension is crucial in the provision of funds...
Czech city opens centre aimed at supporting new expat arrivals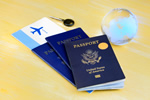 One of the toughest challenges for newly-arrived expats in a strange land is integration into the local culture. The first few months of expat life in any new destination can be stressful at best and distressing at worst, especially if the basics of the new language are difficult to master. In addition, wherever expatriates hang their...