Relocation News - Emigrate UK Page 9
This is the category page for all Relocation news here on emigrate.co.uk, where you can view all the Relocation emigration news.
Is Nairobi a good option for expat professionals?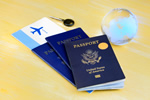 If Africa is your chosen destination for a career change or acceleration, Kenya's capital Nairobi could well be the place. Taking a chance on an African destination is one way to get ahead in the careers race, provided you're fully aware of the pluses and minuses of your decision. According to recent surveys, the continent is becoming...
Asian city destinations no longer inexpensive for expats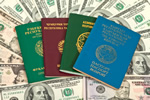 Over the past decade or so, Asian destinations have gained in popularity with expat professionals, but increased costs of living are now biting hard on salaries. Over the past ten years, many Asian capitals have seen an increase in the numbers of expats arriving to work and take advantage of favourable exchange rates allowing an improved...
Top expat talent in Nepal angry over spouse visa ban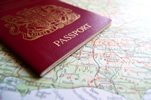 Skilled expats are shunning Nepal as an expat destination due to a ban on spouse visas. A recent hitch in Nepal's immigration laws is preventing the spouses of skilled expat professionals from entering the country, and is having a negative effect on foreign direct investment as a result. Nepal's new Foreign Investment and Technology...
Lagos may be rough and tough but friendship wins out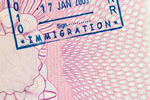 There's only one good reason to become an expat in Lagos. Many long-term expats are in it for the challenge, always providing the financial rewards are enough. Africa in general is recognised as challenging in many ways, but Nigeria and its capital Lagos are often presented in a manner which suggests anyone who arrives to work is either...
Exploring the cultural differences of a job interview in Japan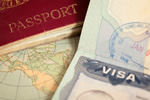 Every would-be expat hoping to land a job in Japan knows the cultural differences are huge, but may not realise job interviews bear no resemblance to those in the West. For many would-be expats, Japan has always held a fascination over and above the usual interest in living and working overseas. Obviously, employers in this unique corner...
Expats debate over Bangkok's Golden Era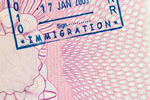 Long-stay expats are remembering Bangkok's golden era. Nowadays, almost every world city seems to be changing so fast that long-stay expats hardly recognise the city they once knew and loved. The Thai capital is no exception to this rule, with many older expatriates expressing nostalgia for what used to be and not certain they're at all...
Vietnam now fourth best in world for expat professionals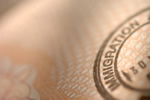 Formerly known as Saigon, Vietnam's Ho Chi Minh City is now the fourth most popular world expat destination. Over the past decade, Vietnam's emergence into the expat world at large has been more than impressive, resulting in its present day popularity with professionals and retirees alike. This year's InterNations poll confirms its...
Lesser known Caribbean islands make the perfect expat retirement hideaways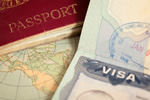 Finding a less well known Caribbean island for your expat retirement years could be the best thing you've ever done. When people consider the Caribbean as a retirement destination, they normally concentrate on the more expensive, larger, better-known and far more touristy islands in the archipelago, rightly rejecting all on the grounds...
Is Mexico an escape hatch for Brit expats caught up in Brexit?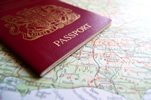 Following in the footsteps of many thousands of US expats, British retirees may find they've made the right decision by moving to Mexico. For decades, Mexico has been the favourite location for USA expats craving great weather, an easy trip back home when necessary and a cost of living that's reasonable in comparison with the USA. One...
Costa Rica wins strong expat ratings in happiness survey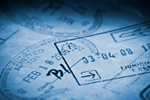 Yet again, a survey celebrates Costa Rica as one of the world's happiest countries. Would-be expats might not realise that happiness should be at or near the top of their wants lists but, according to the World Happiness Report, it's actually more important than a stunningly high salary and a life of luxury. Costa Rica's ratings...