Relocation News - Emigrate UK Page 9
This is the category page for all Relocation news here on emigrate.co.uk, where you can view all the Relocation emigration news.
Expats in Zhoushan now have a one-stop-shop for visas and permits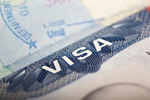 Expats working in the eastern Chinese province of Zhejiang's major city of Zhoushan are now able to get all the necessary permits at a recently-opened one-stop-shop. In an effort to make life and doing business easier for new arrivals in the city, its Public Service Bureau now offers a single-visit service linked to an online...
Women expats warned over bullying in expatriate communities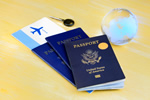 Working expat women as well as trailing spouses may find themselves victims of bullying in overseas womens' groups. Whether moving overseas to take on a new job or accompanying your spouse on relocation abroad, stepping into a totally new environment can have its problems. Relocating to a city with its own established expatriate...
Unusual jobs for those desperate to join the expat exodus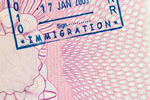 Since the turn of the millennium, the numbers of people leaving their home countries to work, study, retire, start a business or simply wander the planet as a digital nomad have soared. Expat professionals have seen their bank balances swell and their qualities of life change to luxury from liveable, and volunteers have made life more...
UK-trained expat teachers now a must-have for overseas international schools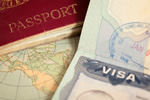 The British education system is renowned the world over, although many in the UK consider it's past its prime and needs an update. Research shows an increasing worldwide demand for expat teachers who trained at UK universities. International schools are in the front line as regards recruitment, as almost half now offer a British-based...
Nigeria?s tech industry is fading fast due to brain drain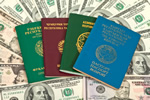 Nigeria's former storming tech hub ecosystem has attracted hundreds of millions in investment, but is now losing out to other tech heartlands due to salary shortfalls. The African state was one of the first to recognise the financial potential of the boom in tech, creating a decade of tech hub launches, triumphs and the arrivals of tech...
What?s in it for expat professionals in Africa?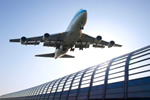 Perhaps the majority of relocating expatriate professionals don't see themselves as developing their careers in Africa, but this fascinating continent has much to offer those willing to try. The majority of expats living all across Africa are professionals on reassignment from their multinational companies and are working in the oil,...
Japan opens its doors to expat professionals with new visa scheme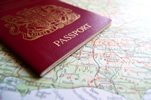 Traditionally resistant to an influx of foreigners, Japan is now opening its doors to expats. As are many other world countries, Japan is now facing both an ageing population and de-population due to nationals leaving the country to further their careers or simply see the world before they settle down. As a result, Japan's government is...
Bad news for UK expat retirees as state pensions may be frozen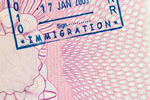 The British Brexit team's announcement that UK nationals living in EU member states will only get their state pension annual increases if the EU reciprocates has struck fear and fury into the hearts of UK expats in Europe. The 11–page policy paper entitled 'Citizens' Rights' states lawmakers want to preserve the triple lock...
Considering your expat job offer versus your needs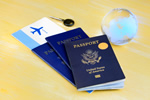 So you've made it through the selection process and been offered the coveted job – but should you actually take it? You've survived the usual almost unending selection process to the short list and finally received the job offer itself but, before you sign on the dotted line, it's important to step back and carefully consider what...
Singapore no longer welcoming experienced expat professionals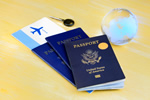 Singapore's recent tightening of expat hiring requirements is causing companies difficulties as regards employing the right talents for the job. Local businesses needing expertise and experience in various positions from managerial upwards are now finding it far harder to get the right candidates for the jobs. Long-term expats have...