Relocation News - Emigrate UK Page 9
This is the category page for all Relocation news here on emigrate.co.uk, where you can view all the Relocation emigration news.
Navigating Chinese employment contracts needs a lawyer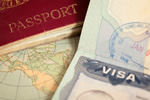 Perhaps the most crucial aspect of taking on a job in China is the employment contract. Understanding exactly what you're signing up for can be tricky enough in your own language, but it's impossible without qualified, bilingual legal assistance if your career is taking off in China. It's not just the contract itself, it's the...
Expat entrepreneurs discovering Vietnam as the perfect startup incubator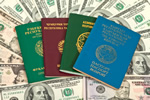 Expat entrepreneurs are discovering Vietnam for its cost-effectiveness and efficiency. Given the difficulties of getting settled and building a business in the vast majority of expatriate hubs, it's no surprise that Vietnam has burst onto the 21st century expat entrepreneurial scene and is now attracting increasing numbers looking to...
Hints for successful expat integration into China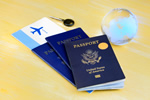 In many ways, mainland China is the biggest ever challenge for expats due to its language, culture and totally unfamiliar business norms. Relocating to one of China's massive cities wasn't even possible a few decades ago, but it's now a hot destination for expat entrepreneurs, tech professionals, English teachers and the best and...
All expats need to know about healthcare in Denmark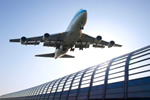 Expats heading to Denmark to take on a new job needn't worry about healthcare. Denmark's healthcare system is reassuringly first-world, both in its expertise and in its supply to expats as well as Danish citizens. All new arrivals need to do is to register their presence in the country, receive their yellow health insurance card and...
Shanghai beating out Beijing as favourite expat destination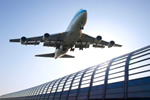 Rivalry between Beijing and Shanghai as to which Chinese city is the favourite expatriate hub is becoming irrelevant. Traditionally, the two massive cities have battled to attract the brightest and best expatriate talent, but the ongoing rivalry seems be becoming irrelevant as Shanghai is now winning hands down. Of the 193,000 work permits...
Oz losing its place as expat favourite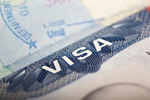 If you're an expat professionals considering emigrating to Australia, you may be in the minority nowadays. New statistics announced by Australian Immigration Minister Peter Dutton reveal immigration numbers are at a ten-year low after falling by 10 per cent compared with last year's total. Since the minister took office, annual...
Is expat a dirty word for home country tax officials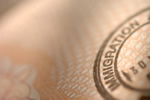 Becoming an expat used to be straightforward, no matter what individual motivation caused an individual to leave the home country. Over the past few decades, citizens of many world countries who felt the need to roam simply got up and went. Entry to most popular destinations was relatively straightforward, and the UK's membership of the...
Aspiring expat teachers in China warned over dodgy recruiters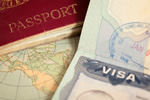 If you're looking to teach English in China, beware of illegal recruitment agencies. Teaching English is a popular job for those looking to spend time as expats in one of China's mega-cities. The easiest way to find a position is to apply directly to schools advertising for foreign teachers on reputable, long-established websites such...
Survey shows seven distinctive types of expat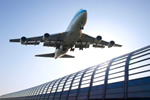 A well-known expat survey firm has now released the first comprehensive expat typology study, identifying seven different expat groups. It's a modern belief that relocation overseas is simply a way to ensure a massive salary in an exotic location. However, a new way of looking at the motivations behind emigrating for work purposes has...
Expat protests grow over Netherlands 30 per cent tax break cut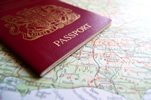 As expat dissention over the Dutch government's shock 30 per cent ruling rumbles on, the reality of its effect on expatriates' financial affairs is becoming clearer. As previously noted, the expat-specific 30 per cent ruling means the same percentage of salaries are untaxed, resulting in those benefiting having a higher actual...