Relocation News - Emigrate UK Page 5
This is the category page for all Relocation news here on emigrate.co.uk, where you can view all the Relocation emigration news.
Expats urged to consider Tauranga jobs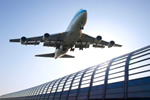 Skills shortages are hampering New Zealand's fifth-largest city. Set on the spectacular Bay of Plenty in New Zealand's North Island's northernmost region, Tauranga city is a major business centre, trading hub, harbour and horticultural science hotspot, but its businesses are struggling to employ skilled workers. Recruitment agencies...
Chinese government eases rules on coveted expat green cards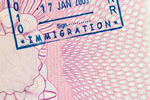 Since 2016, the Chinese government has been gradually easing the expatriate requirements on its coveted green card permanent residency permits. Given that Chinese immigration's annual visa renewal as well as its initial entry requirements aren't exactly straightforward, it's no wonder a green card is the dream of the majority of...
Vietnam wins on salary versus cost of living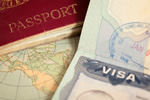 Vietnam may not be the obvious choice for expat professionals, but it's certainly one of the most rewarding as regards salary versus cost of living. Salary versus disposable income is always at the top of the checklist when a new posting or possible destination for entrepreneurship is being considered. Annual surveys of typical expat...
Are expats still part of the global future?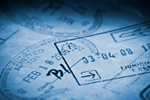 Although the world seems to becoming more and more insular and protectionist by the minute, there are still some 50 million expatriates scattered all over the five continents. In many ways, the 21st century could be seen as the century of the expat, as nowhere is so unfamiliar as to prevent exploration by those wishing for a more rewarding...
Incredible India attracts increasing numbers of expats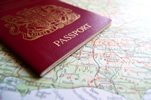 Traditionally, India has been seen as an iconic country whose citizens emigrate to improve their lives, but nowadays the trend is reversing itself. At the present time, some 30,000 expatriates are living in India, with numbers increasing year on year. The expatriate community is varied and diverse, ranging from executives and CEOs of...
Working in Dubai as a female expat professional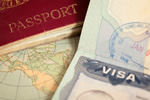 Relocating, even to familiar countries, can be an overwhelming experience, but for female professionals moving to a Gulf State it's even more of a challenge. Surprisingly, it's not that difficult to actually get a job if you've arrived as a professionally-qualified trailing spouse, with online job openings the best way to start....
Dutch tech firms set to lose out due to new expat tax rule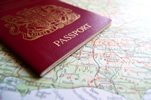 As the expatriate battle against the 30 per cent tax break changes hots up, Dutch tech companies are worried about losing their best people. The Netherlands is now a hotbed for tech innovation, with the original tax break scheme mooted as one reason why so many highly-skilled expatriates chose the country as their permanent home and...
Telling it like it is on post-Brexit annuity payments and SIPPs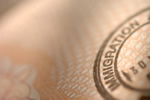 For British expat retirees in EU member states, the position as regards annuity payments and SIPPs post-Brexit has been as clear as mud. For Britons already retired in EU member states as well as those approaching retirement and planning to head overseas, the ongoing confusion about pension payments has caused stress and fear. Advisors...
China changes tax regime to include foreign entrepreneurs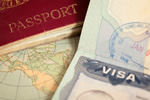 From the beginning of next year, China's tax regime will include Individual Income Tax liabilities for foreign residents. Key changes in the manner in which tax residency in China is determined are expected to substantially affect the majority of expat professionals working in the vast country' major cities. The reform of Individual...
Dutch online secondhand car purchase site is great news for expats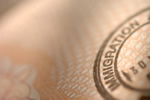 Expats in the Netherlands needing their own transportation can now buy a second-hand car online. In a move set to revolutionise the Netherlands' second-hand car market, it's now possible to buy a vehicle and have it delivered to your door simply by accessing the new Bynco website. First launched last year, the website has proved...