Relocation News - Emigrate UK Page 5
This is the category page for all Relocation news here on emigrate.co.uk, where you can view all the Relocation emigration news.
Changing careers midstream as an expat needs to be done carefully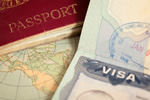 Changing careers midstream can be challenging for expats, but step-by-step planning increases the chance of success. Changing careers can be deliberate or it can be purely accidental, as in a new contact offering you what may seem like the opportunity of a lifetime. Either way, it needs to be done carefully and with a full understanding...
Where's best for expat professionals and their families?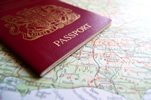 Planning an international relocation to include your family can be far more complicated than moving as a single expat. For expat professionals taking their families along for the ride, priorities such as schooling, healthcare, childcare, suitable housing and the essential issue of safety and security come first, well above nightlife,...
What can newly arrived expat professionals expect from Bangkok?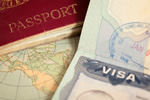 If you're heading for a new job in Bangkok, what's in the city for you? For a good while, Bangkok has been a favourite for expats looking for a totally new lifestyle at a reasonable price along with plenty to do and see outside working hours. Although it's not what it was prior to the past several years, it's still a hub for...
Expat oil and gas professionals concerned about oil thefts in Nigeria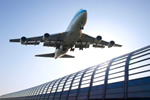 Recent reports of a new wave of oil thefts in Nigeria have caused concern amongst expat professionals working in the oil and gas industry. Over the years, expats working in Africa have become used to flare-ups threatening their security. as vandalism and fuel theft are recurring issues for multinationals in the region. However, it's...
Where to settle outside Europe for disenchanted expats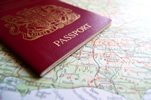 If you've finally decided to leave both the UK and the EU to their own Brexit devices, where's the best place to go outside Europe? Whether you're still in the UK and fearful of what might come next or already living in Europe but not sure you'll be allowed to stay, it's maybe time to wake up from the nightmare of uncertainty....
Bangkok and Singapore inflation taking its toll on expat life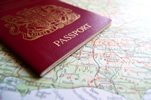 If the cost of living is an essential part of your emigration plans and you're thinking of heading to Asia, inflation in Bangkok and Singapore is running riot. Singapore has been a hub for ambitious expats for several decades, and was once a reasonably-priced destination favoured for its markets and the amazing quality and variety of...
Living the expat life in Mediterranean Turkey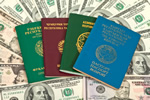 Living the Mediterranean lifestyle in Turkey is a new idea for would-be expats. Turkey and its favourite Mediterranean resort of Kalkan may not be as well-known as an expat haven as similar resorts in Spain, Italy and France, but the lifestyle is just as relaxing and more peaceful. The established international expat community may be...
Tips on choosing a second career as an expat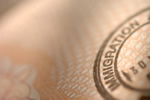 So you've decided on a career change, but how do you go about it? Changing your career may well be slightly scary, but life as an expat may well have that effect as it exposes professionals to talents they never realised they could use to build a new, more satisfying career. However, in order to make a success of a completely new...
Japan's mix of ancient and modern draws adventurous expats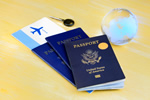 If you're captivated with Japan's fascinating history and unique culture, working in one of its major cities will be the experience of a lifetime. Japan is unique in the world for its culture and history, although living there may not be every would-be expat's dream. From the crowded mega-cities to the ancient remnants of its...
Experienced expat pilots required for South Korean low cost carrier startups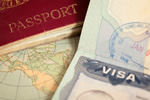 South Korea's new startup low cost airlines are facing pilot shortages. South Korea's new low-cost carriers are unable to get off the ground due to a shortage of qualified, experienced pilots. AeroK, Fly Gangwon and Air Premia are scheduled to start their operations either in 2020 or 2021, but are at present unable to fulfil official...