Relocation News - Emigrate UK Page 7
This is the category page for all Relocation news here on emigrate.co.uk, where you can view all the Relocation emigration news.
Saving versus spending for expat professionals in Dubai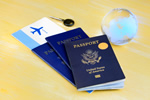 For a good few arriving expat professionals taking up residence in Dubai, the end-game is to be much more than financially comfortable by the time they leave, but not many realise that dream. If winning the lottery is the dream of those in everyday jobs, getting relocated to Dubai is the dream of expat professionals. The prize is the same...
Defining the difference between expats and immigrants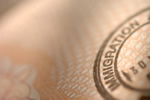 Stereotyping of foreigners happens whether one likes it or not, but is there a real difference between expats and immigrants over and above their duration of stay? The - offensive to many – stereotyping of expats as white, middle class and wealthy as against literally every other non-permanent resident of any world country is a...
Shenzhen now world number one for tech innovations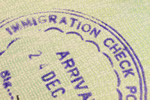 Graduates and expat innovators are flocking to Shenzhen for its growing reputation as China's hub of tech innovation. Beijing is way ahead when it comes to top-flight universities, but graduates from all over China and the West are choosing Shenzhen as the place to float their innovative ideas. The city's companies file more...
Saudi job vacancies buck usual summer trend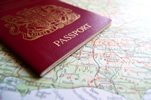 Saudi recruitment firms are seeing increased numbers of vacancies for expatriate executives, bucking the usually quieter summer trend. Summer in Saudi Arabia is traditionally a quiet time for executive vacancies, but the summer of 2018 is proving to be an exception to the rule. Across the Middle East in general, vacancies for experienced...
Financial necessities for expat students at foreign universities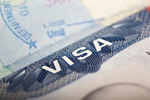 Expatriation isn't always for work-related reasons or retirement, as increasing numbers of graduate students are choosing to study for their degrees at overseas universities. For the student generation, three or more years spent at a foreign university is an exciting project as well as a scary one, but a degree obtained under those...
Hoofddorp the Netherlands is a new focus for expat families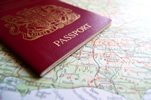 For expat families, there's now a new alternative to the overcrowded, ever more expensive top cities in the Netherlands. The Netherlands' city favourites of Amsterdam, Rotterdam and The Hague have been attracting top expat talent and their families for some years now, with the influx leading to increased rents and a lack of...
Top tech talent needed for unique Estonian government project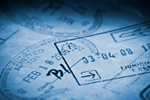 The tiny Baltic country of Estonia and its small population of 1.3 million are off the radar for the majority of expat professionals. The vast majority of expat professionals seeking a new, exciting job may not even have heard of Estonia, much less decided on it as a desirable expatriate location, but a select few in the tech sector may...
Expats heading for China urged to get genuine documentation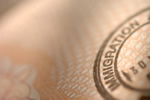 Incoming expat professionals can easily be confused by China's visa application process, ending up with dodgy visa agents. Moving to a country with a totally unfamiliar language is quite a challenge, even for the most adventurous expat professionals, especially when getting a legal permit to stay and work. Entrepreneurs are rushing to...
Brit expat havens across the world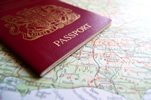 For Brits yearning to live anywhere but in the UK, there's a good choice of locations. Moving overseas isn't an easy decision but, as the cost of living soars and the notorious British weather gets even more unpredictable, a place in the sun seems irresistible. Some 5.5 million Britons are living permanently overseas, with several...
Earning a living as a wandering expat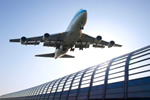 The motivation for expatriation isn't always a new, lucrative job or retirement in the sun. Relocation for purposes of work or for a peaceful retirement in a warm, sunny country aren't the only reasons for the motivation to get up and go, no matter where or why. It's as old as the human race, but it's far easier nowadays than ever...