Relocation News - Emigrate UK Page 7
This is the category page for all Relocation news here on emigrate.co.uk, where you can view all the Relocation emigration news.
Pandemic feeds xenophobia and racism in both the West and Asia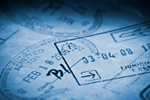 As the coronavirus ramps up across the world, racism and xenophobia follow in its path. Whilst rates of infection continue to soar and the death toll grows, anti-Asian racism as well as xenophobia and discrimination against Westerners is growing, both on social media and in countries with settled expat communities. European expatriates...
Is living like a local the new expat strategy?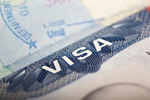 Living like a local after relocating overseas is the best way to get the most out of becoming an expat. Whether you're looking forward to an early retirement, travelling for the sheer joy of it or wanting to experience a new lifestyle, living like a local is the way to go. For those not wanting to live out of a suitcase whilst sampling...
Living in Greece as an expat family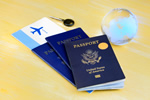 Planning your new expat life after the pandemic has run its course could take you to places as yet not considered. If you're lucky enough to land a job with a salary allowing your family to come along for the ride, one of the best places for you and your nearest and dearest to recover from chaos and confusion is Greece. No-one knows as...
Lifestyle diversification for expats after the pandemic ends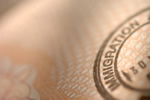 Where to go as an expat after the pandemic burns itself out? Believe it or not, the coronavirus pandemic will, eventually, slow down and stop, although whether it will return in a milder form on an annual basis is anyone's guess. However, life for both expats and residents alike may well not be the same, at least for a while, as the...
DIY expat relocation made easier via a new TripAdvisor style website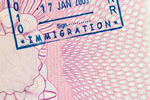 Relocating without the help of a company can be scary at best and terrifying at worst. Nowadays, many expats on reassignment as well as those looking for jobs or starting a new business overseas are forced to relocate themselves. Most don't realise just how tricky a move to a totally unfamiliar country can be, even if it's been the...
Will the coronavirus panic change the expat world for ever?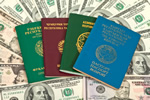 Border closures are leaving millions of expats worldwide with no way to stay and no way to leave. Expats who've taken their qualifications, knowledge and aspirations to countries all over the world could be forgiven for feeling resentful that all their efforts may count for nothing now that the pandemic is controlling their lives one...
British expats determined to leave Thailand facing extortionate airfares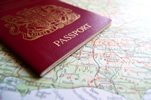 Last Wednesday, the Thai government closed all borders and banned all foreigners from entry. The decision allowed the country's struggling national airline to ground all international flights and, as most international airlines including British Airways, Finnair and Emirates had already discontinued their services, effectively prevented...
Expats must choose between leaving or staying put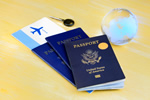 To stay or to go is now every expat's worst conundrum. As the covid-19 pandemic tightens its grip on the majority of countries worldwide, expats are faced with their worst dilemma – whether to stay in limbo or return to the home country, leaving their dreams behind. It's not just the risk of contracting the virus or even dying from it,...
Tips on settling in for expats heading for Prague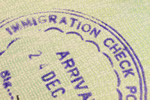 If you're still planning a move to Prague after the coronavirus crisis cools down, these tips will help you settle in and get on with your new life. Before the worldwide crisis broke, Prague was fast gaining a great reputation as an expat hub for its unique culture, fascinating history and business opportunities. All these attractions...
Big ticket expat hirings in India put on hold due to COVID-19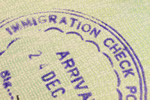 Big ticket hirings of expats in India are being pushed back due to international travel restrictions and fears of virus transmission. For top-talent expat professionals expecting to join their new Indian companies in the very near future, the coronavirus pandemic and its travel restrictions are causing long delays. In addition,even more...