Relocation News - Emigrate UK Page 4
This is the category page for all Relocation news here on emigrate.co.uk, where you can view all the Relocation emigration news.
Survey gives hope to expats allergic to new languages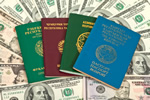 For potential expats who're terrified of having to learn a foreign language, relocating to Prague could solve your problems. For many would-be expat professionals, the real problem with living and working overseas isn't the move itself or the cultural differences at work, it's the thought of learning a new language and the need to...
Defeating foreign languages before they defeat you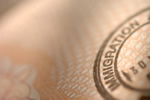 One of the worst aspects of relocation overseas for expats is the necessity to learn another language well enough for business as well as personal use. Even at school, foreign language-learning at the basic secondary school level is a chore for many young people who take the exam, pass it by the skins of their teeth and promptly forget...
The expat dilemma of what to take and what to leave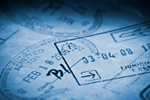 One of the trickiest aspects of relocating overseas is what to bring with you and what to leave behind. If you're heading overseas to take up a new, challenging job, start up your own business or become an expat retiree in the land of your dreams, moving your possessions is normally a nightmare and never, ever straightforward. Deciding...
Expat life, work and retirement in the Philippines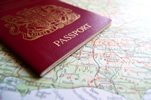 Manila is a fascinating destination for expatriates, whether arriving to take up a new job, getting settled into an active retirement or hoping to start a new business. The Filipino capital is a mix of everything necessary for an upscale Western lifestyle, along with local enclaves set between skyscrapers and the spires of Catholic...
Taiwan introduces online residency visa applications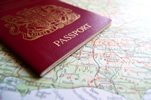 Taiwan's introduction of an online residency application aimed at students and overseas workers will streamline the process and reduce waiting times. The one negative about applying for a Taiwanese visa has been the long waiting lines at the island's National Immigration Agency, as the new online facility will enable those needing the...
Brits queuing up for Republic of Ireland passports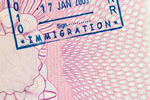 Since the result of the Brexit referendum was announced, there's been a massive surge in the number of Brits applying for Irish passports. In the year before the referendum, some 46,000 applications for Irish passports were processed, all of which went to citizens in mainland UK rather than to Northern Ireland. By the beginning of...
Saudi terminates contracts of 71 per cent of expats in government jobs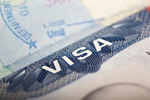 The Saudi Arabian Council of Ministers has terminated the contracts of 71 per cent of expatriates working in mainly the health and education public sectors. According to reports, the Ministry of Civil Service has been tasked with filling the now vacant positions with qualified Saudi nationals even although, in spite of the decision, the...
Is fintech changing the expat financial sector?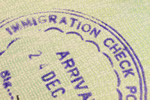 Is the upswing in fintech shaping the 21st century expat world? Expatriation has changed so much over the past several decades, and it's now not unusual for professionals to live in multiple countries during their working lives. Keeping track of finances during a lifetime of transfers to different countries would have been almost...
Expats in UAE applaud visa extension changes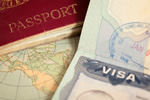 This week has seen the start of the UAE's new visa extensions, with expats in general more than happy about the changes. The new regulations, rolled out on Saturday 21st, have been seen by the expat community as useful for those looking for jobs in the emirates. Under the new laws, those arriving on visitor visas can now extend their...
How to deal with divorce as an expat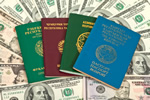 Life as an expat professional can be exciting, challenging and very rewarding in many ways, but things can go badly wrong if family matters aren't properly looked after. It's a proven fact that the divorce rate in the expat community is higher than average and is often due to the pressure of adjusting to a totally different lifestyle....