Relocation News - Emigrate UK Page 4
This is the category page for all Relocation news here on emigrate.co.uk, where you can view all the Relocation emigration news.
Ireland wins hands down for easily understood workplace etiquette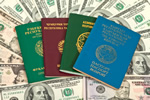 For new arrivals in a strange land, adjusting to a new workplace etiquette can be a nightmare. One of the biggest challenges for newly reassigned expat professionals is fitting into an established work culture whilst still trying to adjust to an unfamiliar lifestyle. Those heading for the Gulf States, China or Japan are most at risk of...
Montenegro well placed as a regional IT entrepreneurial hub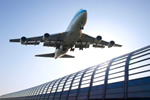 Has Montenegro the potential for becoming an IT hub for the region? Nowadays, possibly due to the proliferation of the digital nomad lifestyle, Montenegro's newly-established location-independent IT companies are thriving whilst locally set-up organisations are struggling to keep up. Business development in the sector is ramping up day...
How to make the move overseas a success for the entire family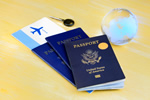 Even for adults, uprooting and starting a new life in a strange land can be daunting, but for children it's a mix of anxiety and excitement. When you're planning a career-oriented reassignment overseas, it's inevitable your kids won't have a say in the decision, but keeping them in the loop will ensure the move has a positive...
Advice for female expats heading for Japan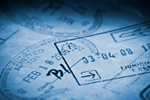 Japan is one of the world's most fascinating countries on many different levels, especially if you're a female expat looking to stay for a good while. The transition from the Western world to anywhere in Asia can be more than the challenge of relocating within Europe, and it's not just the language, it's the totally different...
How to cope with your new role as trailing husband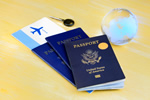 Much is written about coping with relocation as a trailing spouse, but the vast majority of articles assume the spouse is female. Admittedly, the numbers of trailing husbands are far lower than their female equivalents, but the stress of suddenly losing your work identity isn't any easier to counteract and can have life-changing...
Is it really more fun in the Philippines for expat retirees?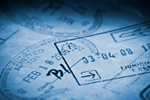 Deciding on the best option for a safe, secure and peaceful retirement can be a major challenge, especially in today's troubled world. One of the major problems of choosing a long-term retirement destination is the speed at which the world is changing nowadays. The task is easier for expat professionals, as shorter term contracts are...
Expats find Ireland the cure for anger, stress and poor mental health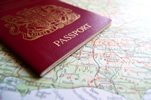 If a better quality of life is your motivation, the Republic of Ireland may be the solution. Life, especially in the UK and USA, seems now to be confusing at best and unbearable at worst, with emigrating seemingly the only answer to more of the same post-Brexit or post-Trump chaos. Selling up and moving overseas may seem like a drastic...
Millennials win out on salary increases and career prospects when moving overseas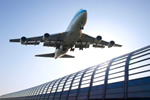 Expat professionals under the age of 35 gain more from taking an overseas job than any other age group. According to a recent study, younger expat professionals taking a job overseas would be rewarded by a 35 per cent salary hike, a higher percentage rate than that offered to expats in any other age group. The move will also improve...
Shanghai considered one of the world's safest cities for expats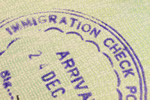 For expats heading to Shanghai but fearing for their personal safety, Italian police have given it the all-clear. Every year, Shanghai invites a small delegation of Italian police officers to join in a joint patrol around several districts and meet up with Italian expatriates living and working in the massive city. This year's invitees,...
How to ensure your new expat workers don't have breakdowns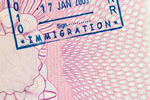 Staying sane whilst moving overseas is an increasingly popular subject for online blogs and articles. Moving overseas, whether it's a reassignment, a personal decision or a retirement dream, is always stressful, but recent articles on how to stay sane or at least in charge of the procedure are concentrating on the damage to expats'...