Relocation News - Emigrate UK Page 3
This is the category page for all Relocation news here on emigrate.co.uk, where you can view all the Relocation emigration news.
Singapore no longer welcoming experienced expat professionals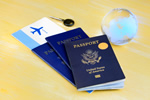 Singapore's recent tightening of expat hiring requirements is causing companies difficulties as regards employing the right talents for the job. Local businesses needing expertise and experience in various positions from managerial upwards are now finding it far harder to get the right candidates for the jobs. Long-term expats have...
Oman extends its ban on expat work visas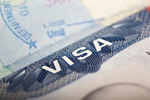 With Oman now extending its existing ban on expat workers in many employment sectors, what's the future for job security in the GCC? The existing ban on expat professionals applied to the engineering, accounting and finance, IT, technical, human resources, media, insurance and several other sectors, and was initially introduced for a...
New international school in Guangzhou seeks qualified expat teachers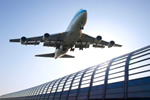 Expat teachers already in Hong Kong are now in demand in Southern China as leading international schools open more campuses. China's Greater Bay Area is popular with tech experts due to its flourishing industry, and is now setting itself up as a centre of international standard education. The province of Guangdong has seen some 30...
Moving to Spain now proven to extend expats' lifespan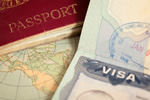 Moving to Spain guarantees a longer, fuller life for British expats, but there's a catch! It's true that becoming an expat in Spain is guaranteed to help you live longer, but the catch is that you need to adopt a Spanish lifestyle to get the full benefits. Those whose lives in the UK included a daily full English breakfast, the local...
Why is the online free press no longer free for British expats?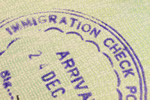 At this crucial moment in time, gaining access to information about Brexit's effect on the lives of UK expats all over Europe is essential, especially in Spain and France, both favourite retirement hubs for Brit pensioners. Up until very recently, Brexit and other news in the English language was freely available online to UK citizens...
Should expats literally buy into the Dubai dream?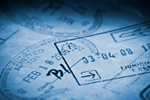 Recent reports strongly suggest the Dubai property market is heading for a prolonged fall, but upmarket real estate agents are still publishing advertorials suggesting the opposite. Relocating expat professionals considering a stint in Dubai could well be forgiven for being confused by conflicting reports in local media about the state of...
Vietnam labour policies to blame for expat skills shortages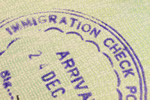 Although Vietnam's expat labour policies were relaxed slightly in 2016, the process necessary to get a visa and work permit is still a matter of persistence mixed with a large dose of luck. Small and medium sized businesses wanting to hire expat talent are flummoxed by the paperwork necessary and the time taken to get a reply from...
Where to live as an expat professional in Shenzhen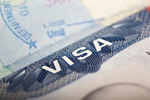 The Chinese mega-city of Shenzhen is now the Silicone Valley of Asia, drawing the best and brightest tech talent to its still-growing hub of innovation. Shenzhen is massive, home to some 15 million people and increasingly the place to be for top talent in the innovative tech sector. The city is split into a number of huge districts, all...
Where to put down your expat roots in Hi Chi Minh City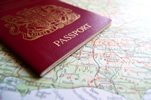 If you're relocating to Saigon, now known as Ho Chi Minh City, where's the best place to put down roots? Expats relocating to Southeast Asia generally and Vietnam in particular come in two flavours, with the first eager to embrace the colourful life in their new home and the second desperately searching for familiar surroundings...
How to date safely in Dubai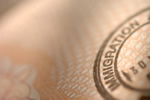 As if being a female in Dubai isn't tough enough, you'll need to get used to the emirate's dating protocols. For new female arrivals, Dubai may seem like a pleasure palace for the privileged complete with great-looking guys in romantic white robes. As with every other expatriate destination on the planet, reality may take a while to...