Relocation News - Emigrate UK Page 3
This is the category page for all Relocation news here on emigrate.co.uk, where you can view all the Relocation emigration news.
Expats on a budget are giving Thailand a miss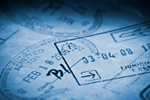 Thailand's soaring baht and harsh new rules for Westerners are forcing budget-minded expats to choose another destination. First popular with American servicemen during the Vietnam War, Thailand became a hub for tourists as well as Western retirees several decades ago. Its 'something for everyone' allure took in everything from the...
ICT job seekers should head for the Czech Republic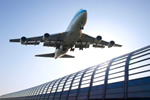 Expat specialists looking for jobs in the information and communication technology sector should head for the Czech Republic. Top ICT companies in the Czech Republic are in difficulties as regards finding enough expat tech specialists to fill vacant ICT jobs. Some 80 per cent of companies looking for applicants with expertise and...
Is Malaysia a favourite destination for older expats?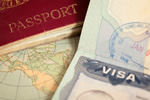 Living and working or even retiring in Asia is now more popular than ever before, but the issues of developing countries as regards infrastructure, services and clean air can be problematic. As other Southeast Asian destinations are losing their appeal for many would-be expats, Malaysia seems to tick all the boxes as regards cost of...
Hints and tips on expat insurance needs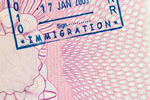 Moving overseas is invariably a stressful experience, with the majority of would-be expats forced to navigate a few hurdles before arriving at their personal winning post. Uncertainty is often the name of the expat game, with venturing into the unknown routinely throwing up a few problematic issues before, during and just after the move...
UK expat retirement strategies being wrecked by low pension payments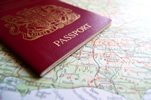 A successful expat retirement strategy often depends on a satisfactory pension income topped up by capital released via the sale of the home country property. Even although capital appreciation on property purchase is almost inevitable nowadays, monthly income from a state and/or private pension is crucial in the provision of funds...
Czech city opens centre aimed at supporting new expat arrivals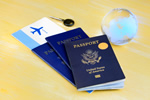 One of the toughest challenges for newly-arrived expats in a strange land is integration into the local culture. The first few months of expat life in any new destination can be stressful at best and distressing at worst, especially if the basics of the new language are difficult to master. In addition, wherever expatriates hang their...
China restricts VPN usage to keep coronavirus news under wraps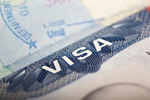 For new expat arrivals in China, the recent crackdown on VPNs is making life more difficult. Immediate internet access can be crucial for new expat arrivals in China as regards the ease of contacting their banks and other necessities back in the home country, as well as being able to assure friends and family they've arrived safely and...
Expats heading for the Netherlands may be out in the cold this winter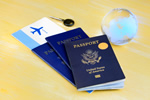 Expat entrepreneurs thinking of heading to the Netherlands should note that the country's housing shortage has forced costs through the roof. The Dutch government is now under pressure to take measures to solve the country's acute housing shortage as property prices continue to soar. Right now, house prices all over the Netherlands...
Dealing with emergencies as a new expat arrival in Beijing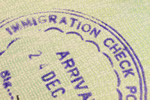 If you're newly arrived in China and haven't yet got to grips with Mandarin Chinese, dealing with an emergency can be your worst nightmare. Even in your own country, responding to an emergency situation can be intimidating, but for new arrivals in China it can be an expat's worst nightmare. Some while ago, English-speaking expats in...
Where does Brexit leave Brit expats in the Overseas Territories?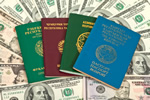 Brexit may not be over and done with for Britons looking to relocate to one of the British Overseas Territories. Post-Brexit Britain isn't the only British territory about to be changed by the outcome of the Brexit vote result. For decades, the UK's Overseas Territories in the Caribbean have drawn expats to work and eventually retire...