Relocation News - Emigrate UK Page 6
This is the category page for all Relocation news here on emigrate.co.uk, where you can view all the Relocation emigration news.
Expat views on Saudi Arabia's transformation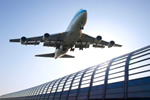 Given that the number of expatriates in Saudi Arabia far outweighs the number of Saudi citizens, their views on the transformation of the kingdom from an oil-dependent state to a flexible economy are worth hearing. Long-stay expats in Saudi have mixed views on the changes so far, with some especially appreciating the loosening of laws...
Expat tax efficiency after a move to Spain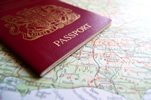 If you've recently relocated to Spain or are still planning to make the move, investigating the country's tax-efficient opportunities could save you money. The most important part of your move to Spain as regards tax-efficiency is to establish the exact date you became resident for tax purposes. Your liabilities will include tax on...
EU expat bankers in London facing Brexit threat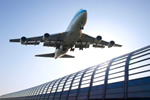 EU citizens working as experienced professionals in London's financial industry are reluctantly preparing for the worst scenario. As the March 2019 Brexit deadline creeps closer, City of London bankers are reluctantly preparing for their worst-case scenario – a no-deal crash out of the EU. Decisions have to be made now, as waiting...
Hong Kong government school system shocks expat parents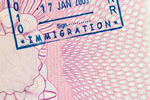 Settling down in Hong Kong as a newly-arrived expat family can be tricky at best, but enrolling the kids in local schools is the worst culture shock of all. Nowadays and due to the ever-increasing fees for education at Hong Kong's international schools, many expat parents are forced to settle for education at a government-funded school....
Top tech talent can now get Chinese entrepreneurship visas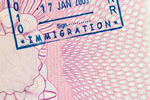 China's popularity as a start-up hub for expat professionals, especially in the tech sector, is growing fast thanks to its new entrepreneurship visa. China's not just attracting ever-increasing numbers of talented expatriates to its established companies, it's now encouraging them to leave their jobs and start up on their own...
Is it decision time for Western expat professionals in Kuwait?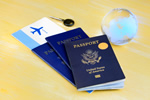 From Kuwait's dismal showing in the most recent expat survey through rumours of Kuwaitization gone mad to increasing insecurity even amongst seasoned professionals, qualified expats have plenty to worry about. As Kuwaitization digs its claws into the emirate's expatriate community, the exodus of expat labour is crawling up the ranks...
Rough guide to relocating overseas with your family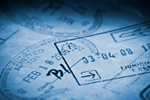 A wise man once said moving house was more disrupting than divorce or a death in the family. When making his gloomy prediction, that wise man might have added that moving to a new job overseas en famille is the most disruptive of all! The three P's – planning, packing and preparing – take over would-be expats' lives, leaving them...
Expat professionals are loving life in the Caymans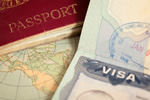 The Cayman Islands aren't just a mailbox and hub for offshore company registration. In spite of rumours to the contrary, the Caymans hosts a thriving community of expat professionals working for close to 100,000 legally registered companies operating in various sectors including accountancy and finance. Georgetown is a hub for...
Oz government offers cash for taking jobs in its Northern Territories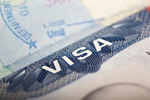 If you're an expat in Australia with permanent residency, you could be paid to undertake a totally new experience along with a new job. Eligible families as well as singles are being offered $15,000 financial incentives to take up exciting jobs and adventurous lifestyles in Australia's stunning Northern Territory. The payments are to...
Expat parents in China have a choice of international schools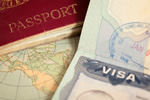 International schools in China are a fairly new concept, but already there are some 600 mostly found in Tier 1 cities and provincial capitals. The demand for international schools in China is increasing every year, as expat families arrive and Chinese parents see the advantages their children will gain from an international school...