Relocation News - Emigrate UK Page 6
This is the category page for all Relocation news here on emigrate.co.uk, where you can view all the Relocation emigration news.
Huge increase in Chinese international school options for expat kids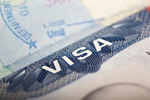 One of the most important aspects of expatriating with one's family is the availability of quality international schooling. Although only four new international schools opened in China last year, 2020 will see an increase of 16 new campuses, giving far more choice for expat professionals wanting a high standard of education for their...
The true cost of expat life in Athens may come as a pleasant surprise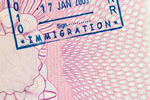 If your dream of living in Athens has grabbed you and won't let go, the city's genuinely cheap cost of living is an essential study. The majority of online reports and surveys on various countries' costs of living are based on first-world expat professional salaries and pension payments. Consequently, the levels of affordability...
Starting a business as an expat entrepreneur in Nanjing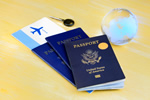 Hints for expat entrepreneurs planning to start a business in Nanjing. China is still a popular destination for expat entrepreneurs determined to start a business, but doing it the right way can be confusing. The initial challenge is the most important first step, in that without a work permit nothing can be done. Given that China is...
Hong Kong upscale expat rental prices see dramatic fall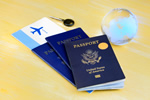 Hong Kong luxury rental costs have crashed by 30 per cent due to continuing instability. For expat professionals on decent salaries who're determined to stay on in Hong Kong no matter what, now's the time to upgrade to an upscale rental at a bargain price. The island's luxury property market has undergone a dramatic correction, as...
Living affordably as an expat in Tokyo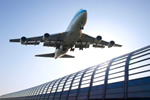 New expat arrivals in Tokyo could be forgiven for feeling totally confused over exactly where to base themselves in this massive, confusing city. Although Japan isn't yet a major destination for those expat professionals who don't have an immediate job, it's still one of the most rewarding locations for adventurous entrepreneurs....
Malaga is the perfect choice for would-be expats in love with life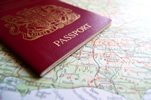 If you're still determined to emigrate to Spain before it's too late, Malaga is the perfect choice. One of the beauties of Spain as an expat destination is that there's something for everyone as regards location. For beach-lovers there are the Costas, for those fascinated by the country's history and heritage there are the Moorish...
Affordability now crucial for choosing an expat retirement destination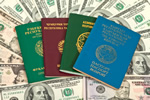 Wherever you're living right now and wherever you're planning to live as an expat retiree, affordability is the number one criterion - unless you're American! For the vast majority of expats looking to spend their retirement years outside the home country, one of the major reasons is to stretch Social Security payments, savings and...
Greece as a destination for expat professionals and retirees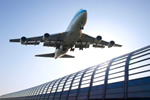 Greece with its gloriously ancient history, its beauty and its present-day relative stability is a great place for holidays in the sun, but what's it really like for expat retirees and professionals? Set at the crossroads of Asia and Europe, Greece as a tourist destination is now bouncing back from its row with the EU, just as it did...
Is China now experiencing an expat exodus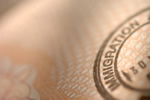 Is the expat love affair with China coming to an end? For most of the past decade, expatriating to China was the Holy Grail for English teachers, techies and entrepreneurs, with the country's officials breaking their backs to provide facilities, support, backers, advice and a welcome usually kept for sports stars. By 2018, the formerly...
Renovating a historic home in Italy attracts expat tax breaks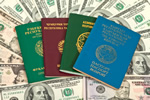 If you're taking on a job in Italy, paying tax and would love to get a quaint weekend or holiday home in the hills at a bargain price, this is for you. There's been a lot online recently about properties in Italy needing total renovation and being sold for practically nothing as a result, but they rarely suit the needs of expats...