Relocation News - Emigrate UK Page 6
This is the category page for all Relocation news here on emigrate.co.uk, where you can view all the Relocation emigration news.
Brits getting out of London are heading for New Zealand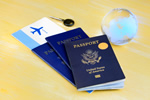 If you're desperate to get out of London in the general direction of New Zealand, now's the time to bag a post-lockdown property in these stunning islands. As New Zealand reduces its stringent covid-19 restrictions on viewing property, real estate agents are already listing two viewings per day for a wide choice of available property....
Expats in Greece find everything they're missing in the home country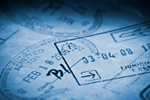 The good news for would-be expats looking to explore Greece as a suitable home from home is that the country is planning to open to tourism by July. Although Greece isn't as yet as popular a British expat destination as Spain and France, for those who've been there and loved every minute it's close to being the perfect location for...
UK minister tells Brit expats not to plan on leaving the UK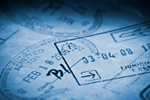 British government tells expat professionals and holidaymakers not to plan overseas travel. Citing Britain's war against the coronavirus as the reason for his advice, UK Transport Minister Grant Shapps warned those wishing to leave the UK not to take overseas trips or holidays, no matter what the reason. Travel, he said, might not be...
Using lockdown time to determine your next expat destination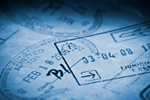 For expats who're at present trapped in another lockdowned country, planning your future location can while away the hours. Expatriation is like a drug to many seasoned world travellers, with a huge choice of diverse countries out there waiting to be explored. From digital nomads to expat professionals, moving on is something to look...
British expats in Spain looking to Portugal for their next move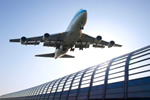 Pre–Brexit Brit expat exodus from Spain sees Portuguese property prices soar. As the coronavirus pandemic causes fears that life in the Costas won't ever be the same again, concerns about Brexit are adding to the numbers of British expats in Spain deciding on Portugal as their preferred home from home. The numbers of those preparing...
Expat favourite Malaysia MM2H visa worth nothing during the pandemic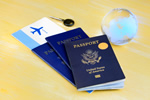 Would-be expats looking to Malaysia as their 'second home' should note the country's behaviour during this difficult time towards those already on this popular permanent residency visa. Malaysia's 'My Second Home (MM2H) visa has been popular with expats including retirees since its introduction, as it seemingly guarantees...
How to stay relevant as an expat SME during these tricky times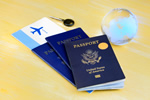 If you've only just got your expat business up and going – what can you do to ensure it doesn't become just another victim of the virus? If you've recently arrived overseas and started your expat business, you'll have realised this situation is unprecedented and crammed full of challenges you didn't include in your original...
Where in South America is the best refuge for non-USA expats?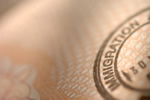 Brits and Europeans are now catching on to formerly USA expat-centric locations. For many would-be British expatriates, South America in general and its offshore islands were the private provinces of expats from the USA making them off-limits for all but the bravest Britons. Sources such as International Living and its imitators didn't...
Expat house hunters in Italy could well bag bargains after the pandemic ends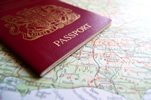 If Italy is your favourite for a new life as an expat, house price reductions could save you money. If there's one thing that's certain about the worldwide effects of the coronavirus pandemic, it's that house prices will fall as economies struggle to recover. Although the majority of Italian properties aren't exactly expensive to...
Reciprocity for expats is on the Brexit back burner as the pandemic rages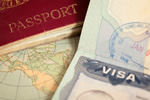 Britons still determined to relocate to Europe may find it all depends on reciprocity. The plight of British expats and those still in the UK wanting to emigrate is now on the Brexit back burner as the pandemic continues to rage across Europe. Brits attempting to continue with their plans for a new future in a European member state are...