Relocation News - Emigrate UK Page 2
This is the category page for all Relocation news here on emigrate.co.uk, where you can view all the Relocation emigration news.
Lisbon gets new innovative international school for expat kids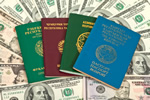 One of the major issues when relocating overseas with your family is finding the best international school for your children. When it's essential to accept an overseas reassignment and there's no option but to have your family come along as well, most parents' major concern is to ensure their children have the best education...
Survey shows Singapore still an expat favourite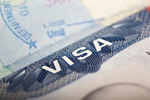 Singapore wins again as the best location in the region for expats in general and especially for Asian professionals. Asia is nows firmly in the running as a professional relocation destination for qualified and experienced expatriates from diverse countries. Always a favourite with Westerners, Singapore is now high on the list of...
Expats learn to love snowy winters in the Czech Republic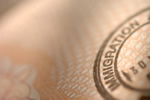 If you're one of those rare would-be expats in love with winter and its snow-covered vistas, the Czech Republic is the perfect place. It seems the majority of expats, whether relocating professionals, expectant entrepreneurs or retirees, count warm weather and a beachside location as perfect for their anticipated overseas lifestyles....
Buy to let properties now favourites with British expat investors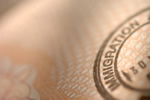 If you've decided to leave the UK before the Brexit transition period ends and have a mortgage-free property worth many times its original price, here's what to do with the cash! Dumping the home country for a long-term stay in an unfamiliar land can be an adventure, but stashing your cash somewhere safe and profitable is not just a...
When relocation ends an expat marriage, where to divorce?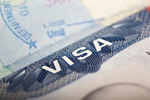 Where's the best domicile to divorce once expatriation has taken its toll? Given the strain of expatriation on shaky marriages, it's no surprise that a good number of expat relationships end in divorce, but how and where to break the bond can be a tricky decision. For British expat couples in Singapore, there's a choice between the...
Best of British and tropical weather attract UK expat retirees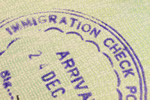 For would-be British expats looking for an island in the sun as well as a degree of familiarity, the selection below may contain your dream destination. For many British expats, the traditional home comforts of their native land are too precious to miss, a fact which explains the wide selection of online grocery stores stocking everything...
Learning Spanish should be a priority for Brit expats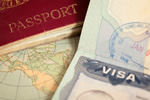 If you're one of the many who're now exacerbating their departure from the UK for a new expat life in Spain, learning Spanish is a priority. Many would-be British expats believe they don't need to be fluent in the local language as they'll be living within an existing expat community and rarely mixing with local people. However,...
Expats looking to settle in the Netherlands should consider The Hague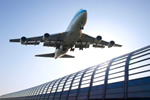 If you're planning to relocate to the Netherlands, The Hague could be your best choice. Amsterdam may be the capital city of the Netherlands, but The Hague is more than just an alternative. This lively city is the political heart of the popular country, with its rich history spanning the centuries when Holland was a major trader in the...
Advice for Brit expat drivers during the Brexit transition period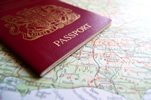 For established British expats and would-be new arrivals, the Brexit effect on driving in the EU needs to be understood. Firstly, almost everyone now knows that, until December 31 this year, everything as regards freedom of movement, healthcare and so on is still mostly set in tablets of stone. After that, it's anyone's guess what the...
British students and younger expats facing a Brexit-induced citizenship dilemma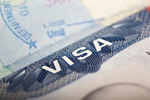 British expats living and working in the Netherlands are now unsure over the prospect of business post-Brexit. A new wave of Brexit-related uncertainty has overtaken both British expats now working in the Netherlands and those planning to leave the UK for Dutch cities in the near future. The issue is the total lack of clarity as regards...