Coronavirus is killing Bali's expat aimed luxury housing market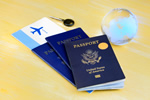 Expats are leaving Bali in droves, crashing the rental market for luxury homes.
According to officials, some 75 per cent of Bali's 100,000 expatriates are either leaving or have left due to the pandemic. The popular island's tourism industry is in free fall, although prior to the coronavirus its exclusive property market was booming. Bali villa owners are slashing rentals by as much as 85 per cent in bids to at least earn enough rental cash to pay outstanding bills. According to real estate agents, Bali is home around 4,000 luxury villas, far more than any other popular location in the Asia-Pacific region.
Before the pandemic struck, rentals of around $220 a night were commonplace. Nowadays, fear that those good times won't ever return is causing landlords to slash all charges in an attempt to at least stay in business. Unfortunately, owners aren't getting enquiries following the Indonesian government's stopping the issuance of free visas on arrival. Whilst mathematical models are predicting a doomsday scenario as regards numbers of infections, the actual statistics suggest just over 32,000 infections and 1,880 deaths. Very few foreigners are still in residence, with totals comprising some few thousand Australians and a similar number of expats from Europe.
In addition to decimating the rental market, the coronavirus has caused a sharp drop in actual property values, with formerly coveted properties now considered non-performing assets. Frightened owners are now offering acquaintances and friends a free house-sit, just to warn of those tempted to break in, steal valuables and cause damage. However, the island's Tourism Board sees the situation in a somewhat different light, telling the media the market is simply in hibernation until the pandemic passes. Potential foreign investors are being told the only issue as that of cash flow and are being advised to simply sit back and await the return of the norm.