Expats needing a second passport and residency should head for Belize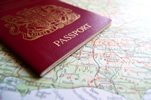 Expats needing residency and a second passport should consider Belize.
An article in a major USA-based business media outlet is recommending Belize as one of the best choices for expats looking for a second passport and permanent residency. New arrivals can expect to be able to live and work anywhere in the Caribbean as well as travelling visa-free to and from some 110 world countries. In addition, Belize doesn't require expatriates to join the military in order to become a citizen.
Belize is in competition for expat talent with a number of other world countries including Ireland, Mexico, Portugal, the Dominican Republic and Panama, with its established expatriate community an attraction for the undecided and the government trying hard to entice even more interest. Expats have a specific benefit for the country's economy, as many start new businesses which employ locals.
One major advantage for expats whose linguistic abilities are somewhat sparse is that Belize is totally English-speaking. Apart from this essential, the small Caribbean country is packed with glorious scenery and stunning beaches as well as affordable property and a user-friendly cost of living, especially in its northern sector city of Corozal. Expat fishermen and divers are familiar with the island of Ambergris Caye and its turquoise waters as well as its added attraction of a long-established expat community.
Another charming island is Caye Caulker, with its fewer than 2,000 residents, total lack of cars and trucks and still reasonable cost of living, with a further option the charming town of Placencia, set just off the mainland on a peninsula jutting out into the Caribbean Sea. Stunning views to the Maya mountains, a totally relaxed lifestyle and reasonably-priced real estate along with a friendly local community all mean this seaside town won't be untouched for much longer.
If you're arriving in Belize via the international airport in Belize City, keeping going is the first advice you'll get from locals. The city provides for all needs as regards hospitals, malls and attorneys, but passing through is recommended as it's just a city like so many others in Central America. This small country's charms are best enjoyed by choosing a destination a respectable distance from a large conurbation.