Starting a new life as an expat medical professional in New Zealand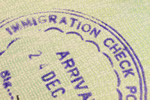 New Zealand is a familiar expat destination, especially after its glorious scenery starred in the immensely popular Lord of the Rings movie trilogy and is prequel The Hobbit.
Although many Westerners may not realise this stunning country was once the prime destination for Britons looking for a new life overseas, New Zealand has been synonymous with expats for some decades. Nowadays, it's an expensive country as well as being rejected by many for a lifestyle seen as old-fashioned, but for qualified medical professionals it's still an attractive option.
Doctors and medical specialists looking to escape the Western world's excesses and political issues might well look to New Zealand as a working destination, as the country is suffering a major shortage of medical staff in a number of fields. Almost half the total of local medics are coming up to retirement over the next 10 years, and GP vacancies are soaring. For a good while, expat doctors have propped up the system, with some 40 per cent having trained overseas and British or Irish practitioners the most popular as training is similar to that in the country.
At the present time, there's a huge demand for junior doctors in all specialities including general surgery, psychiatry and obstetrics and gynaecology. Orthopedic registrars are also in short supply and, at consultant level, there's a need for radiology specialists and general medicine practitioners. Jobs can be had in all regions, although the major cities are the most popular choices, but working in rural or remote locations offers a range of different opportunities and challenges for UK trained doctors. More autonomy, the use of increased skills and the challenges regularly faced make out-of-town positions more satisfactory in many ways.
For those genuinely interested in New Zealand as an expat doctor destination, applying directly to several hospitals in the preferred region is a start, as is applying to one of many international medical placement agencies which provide Skype and phone job interviews. For medical professionals at senior levels, a flight to New Zealand for a face-to-face interview can be arranged. Recruiters generally favour those who're looking for a permanent position either with or without their families, all of whom would need to agree to the move.