Travelling as a young and single female expat in New Zealand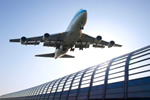 For younger female expats, travelling solo and living alone doesn't have to be a problem provided you avoid certain countries.
In 2019, expatriating and even travelling solo as a lone female isn't as risky as in the past, as all the info needed to stay safe is online. Regular surveys give detailed coverage of the safest countries in which to live or travel and, fortunately, they're not all first-world, predictable and slightly boring. Becoming a lone female expat in a strange land isn't the threat it used to be, provided your selected country of arrival isn't in a war zone!
For those looking for home comforts as well as spectacular vistas and several cultures, New Zealand is a good place to start, with its Maori heritage alive and having fun amidst the world's most amazingly beautiful scenery. It's a small country, with its two unique islands spread out along a direct sea route to the Antarctic and boasting towering peaks, forests, volcanic vistas. It's easy to get around, even for new expat arrivals.
Expats arriving from non-English speaking countries might have fewer problems than they've anticipated, as Kiwis hail from all across the world and don't tend to forget their original tongues. People are friendly, helpful and curious about why you've chosen New Zealand, either as your permanent home or as a place well worth getting to know and love if only for a while. Getting a working holiday visa is one way to ensure you're legal, with the added advantage of getting to know locals as well as other expats.
One major advantage for lone female expats is that this country is perhaps the safest in the entire world, especially for women. Obviously, crime isn't extinct, but walking alone at night and travelling alone shouldn't get you anything but offers of help should you need it. Violent crime is rare, even in the major cities. Another reassuring fact is that NZ has no, not even one, species of threatening animals just waiting to pounce. No snakes, no bears, no huge spiders and definitely no crocodiles.
If peace and quiet is your goal, even for a short while, it's all here. Accidents do happen in the wild, making it sensible to let your loved ones or even the local bar owner know if you're going on walkabout. If you're looking for European style technology, you're in the wrong place, as New Zealand truly is behind the times. Its citizens mostly consider this fact as an advantage, putting up with slow internet services as a result, with entire towns not yet connected and couldn't care less. There's always the local newspaper, and the closest they get to social media is news hour in the pub.