New Zealand News - Emigrate UK Page 3
This is the category page for all New Zealand news here on emigrate.co.uk, where you can view all the New Zealand emigration news.
NZ government states no immigration rule changes in spite of migrant surge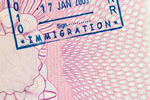 In spite of a surge in the numbers of migrants entering the country, the New Zealand government has no plans to change immigration rules. New Zealand's Prime Minister John Keys stated earlier this week that the country's economy is growing steadily, with its labour market suffering severe skills shortages as a result. Unemployment is...
OECD recommends cut on low skilled and working holiday visas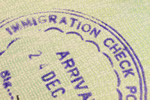 A recent report from the Organisation of Economic Cooperation and Development is recommending the tightening of controls over the numbers of working holiday and low-skilled visas granted by its member states. Concern over high youth unemployment in many of the 34 OECD member states has prompted the organisation to warn against giving...
NZ immigration issues fuel upcoming election debate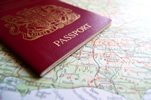 Immigration and its effect on soaring property values is becoming a contentious issue in political debates leading up to New Zealand's September general election. In the run-up to New Zealand's general election, Kiwi political parties are busy formulating anti-immigration strategies appealing to their supporter bases. Proposals include...
New Zealand announces nationwide provider centres for settlement advice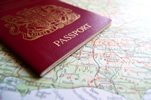 In an attempt to improve its settlement services to new immigrants, the New Zealand immiration authority is to introduce a raft of settlement services through its citizens' advice bureaux. The long-established Citizens' Advice network is widespread across the country, and will be tasked with giving settlement information to new...
Record numbers of immigrants flood into New Zealand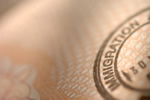 According to the latest government figures, one migrant arrives in New Zealand every 16 minutes. Starting from a state of concern about lack of skills and an ageing workforce, New Zealand is now speeding towards admitting a record number of migrants. Over 40,000 expats are expected to have arrived and settled in by the end of this year....
Irish couple claim bank repayment demand forced New Zealand emigration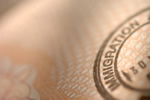 A couple from the Republic of Ireland who recently emigrated to New Zealand claimed in the Irish High Court that Ulster Bank's unlawful demand for a loan repayment had forced them to leave the country. The couple, formerly residents of Rathdowney in County Laois, had emigrated to New Zealand rather than repay a loan of over a million...
New Zealand trucking companies in hunt for expat HGV drivers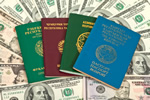 Road transport companies in New Zealand are in need at least 400 Class 5 licensed heavy good vehicle drivers to solve a shortage which is harming the sector's economy. A recent study by the Kiwi Road Transport Forum has revealed 112 haulage companies are unable to operate their full fleet due to lack of suitably licensed drivers. Only...
Foreign doctors unable to get New Zealand hospital jobs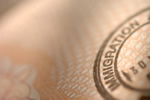 Qualified health professionals aiming to live and work in New Zealand are falling foul of backlogs and confusion, preventing them from starting work. Of foreign-trained doctors applying for registration in New Zealand, those who graduated in the UK, non-American or non-Western European medical schools must pass an examination before...
New Zealand launches new entrepreneur work visa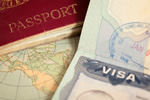 A new entrepreneur work visa designed to appeal to would-be migrants keen to set up businesses in New Zealand has been launched by the Kiwi government. The new visa, launched on 24 March, is based on a points system and is aimed at helping create new jobs and boost economic growth, especially in the areas outside Auckland. According to...
New Zealand immigration soars to 10 year high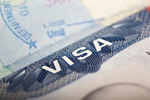 As New Zealand's immigration totals hit heights not seen for a decade, economists fear that domestic demand and pressure on housing stocks will result in inflation and increased interest rates. China is now the largest source of long-term immigrants to New Zealand, again for the first time in the last decade, closely followed by India....