Expats in Amsterdam warned about rental property scammers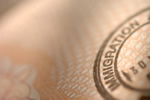 The Netherlands is the new, hot destination for millennial expats looking to find their niche in the start-up scene, but care should be taken to avoid being scammed when you first arrive.
New arrivals are urged to remember all that glitters isn't gold, especially when they're attempting to find an affordable rental in a reasonable area. Many new arrivals take to the internet to find their first apartment, but all may not be as it seems, especially as rental prices are now at an all-time high. Unfortunately for new arrivals looking to put a roof over their heads, scammers are taking full advantage of expat newbies.
The first thing to remember is that the pics you see online may not be what you get, however affordable it may seem. There's no such thing as a cheap rental, especially in Amsterdam's central districts, and photoshopping as a skill is scammers' favourite tool. You'll need to lower your expectations if you want to get even a foot in the door of the Netherlands' rental market. Scams to look out for include rooms which resemble hotel accommodation, rents which seem amazingly cheap for the area and apartment size and so-called 'landlords' who pressure you to sign a contract before seeing the property. Scammers will attempt to get your signature by saying the apartment will be gone by the time you've viewed it as so many others are interested.
Once you've signed a contract, it's legally binding, making viewing what's on offer, meeting up with the landlord and reading every word on the contract at least twice a sensible option. If it's in Dutch and you've no access to a translation, just forget it. If you find you're being subjected to pressure as regards placing a deposit before you've viewed, met the landlord and have the keys, walking away is the best option, especially if you've been asked to pay via MoneyGram, Western Union or suchlike. Chances are you'll never see your cash again, nor the landlord. Transferring money from your bank account with an IBAN number is also a risk, as you can't get it back if you've been scammed.
Don't accept a passport as proof of a landlord's identity, as scammers are known to use fake or stolen passports, and don't under any circumstances allow anyone to take yours. If a landlord can't prove beyond any doubt he's the owner of the property, he almost certainly isn't, especially if he claims the original documentation was lost. Following up on a possible second meeting by calling a given number and asking to speak with the landlord is one way to check. If he's unavailable or can't come to the phone for any reason, it's time to walk away yet again. Finally, if you're certain you're the victim of a rental scam, report it poste haste to the local police station. It may not get you you're money back but it might save another expats from making the same mistake.