Saudis and Kiwi expats come together over Christchurch terror attack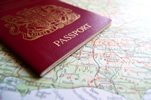 New Zealand expats in Saudi Arabia are comforted by Saudi citizens' reactions to the tragic Christchurch terror attack.
Saudi Arabia is a popular destination for expat professionals from New Zealand, all of whom were devastated and angered by the news of last week's terrorist attack in Christchurch. Many acknowledge the modern world outside Saudi is in a troubled state, but few were prepared for the support and compassion shown to them by Saudi citizens.
A vigil was held at the end of last week, during which verses from the Koran were read aloud, every victim was acknowledged by name and long-term Saudi citizen expat Moshin al Harbi who'd lost his life was especially honoured. Expatriates from many countries stood around a table with its 50 candles, one representing each death caused by the shooter, and emotions were deep and sincere.
One New Zealander living and working in Saudi was waiting for his wife in a mall the next day when he was approached by a Saudi stranger, who asked him where he was from. When the expat replied, 'New Zealand', the stranger grabbed his arm, shook his hands and repeated one word, 'Brother', over and over again. This was, by then, typical of the response of the Saudi community to the tragedy on the other side of the world.
According to one Saudi citizen, the Muslim community is impressed by the manner in which the country has dealt with the horror and the deaths. Soaring Burj Khalifa, the world's tallest building, was lit up, displaying an image of the Kiwi PM hugging a woman beneath a sign with one word – 'peace'. The PM's sincerity has impressed Muslims all across the world, as it's seen to be genuine and represents the feelings of New Zealanders as a whole.