Oz and Kiwi expats clash over their countries' relative merits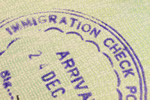 Expats are taking sides between Australia and New Zealand as to which destination is best.
For would-be expatriates heading to the other side of the world, there's a practical choice between Australia and New Zealand, but if both country's own expatriates can't agree, what's a totally confused foreigner planning the rest of his or her life to do?
Both New Zealand and Australia have been all-time favourites as expat destinations, with New Zealand perhaps having the edge on actual jobs and retirement facilities and Australia tending to rely on its unique environment and warmer weather.
At varying times in their histories, both were regarded as the perfect locations for Britons, whether looking to retire or planning to advance career-wise. Nowadays it's very different, as both countries are now considered expensive for the average Western retiree, and rising world temperatures are not only destabilising agriculture, they're causing dramatic changes to the environment. The recent bush fires in Australia and New Zealand's temperature changes might not put determined would-be expats off leaving their home countries, but they could change minds as regards a final destination.
A recent media row between expats from both countries brought the dichotomy to a head, with Kiwis stating they'd rather stay in Oz due to its cheaper cost of living and Australians raving about New Zealand's admittedly better lifestyle. Of course, none of the above is any use to Westerners attempting to make their minds up about the next and possibly last move of their lives.
New Zealand's strength is its magnificent natural beauty, famous across the world for diversity and sheer spectacle, whilst Australia is being shown as an encircling beach-fronted band containing big cities but encompassing nothing except a massive, arid central desert. Others say Australians aren't anywhere near as friendly as New Zealanders, although wages are far higher in Oz.
The Australian summer is considered far too hot for many, but New Zealand's soaring cost of living is killing support from expat retirees. Interestingly, expats prefer Maori culture to that of the indigenous Australian Aboriginals. In the end, especially for would-be expats planning their next move, it's all up to personal preference and financial reality, with both countries having their minus and plus points.