New Zealand News - Emigrate UK Page 6
This is the category page for all New Zealand news here on emigrate.co.uk, where you can view all the New Zealand emigration news.
Immigration webcast aims to tempt Brit builders to Christchurch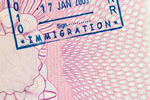 British civil engineers and construction workers are the focus of a special online webcast aimed at encouraging them to be part of the Christchurch rebuild. New Zealand's South Island city was devastated by the February 2011 earthquake, and is just now beginning a massive rebuild. The innovative online show is promised to be a cross...
Obese chef in New Zealand begs for financial assistance to avoid deportation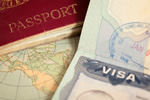 The sad tale of the South African chef and his wife who had worked in New Zealand for years before his work visa was refused due to his extremely large size has taken a turn for the worse. The plight of Albert Buitenhuis and Marthie, his wife, dominated expat media and Kiwi news sites for days after it became public knowledge. Even...
Kiwi skill shortage list changes threaten migrant HGV drivers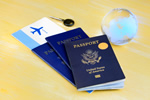 Haulage contractor companies in New Zealand are slamming the upcoming removal of HGV and truck driving from its skills shortages list, saying their businesses will suffer. In six months' time the classification will be removed from New Zealand immigration's skills list, forcing experienced HGV and heavy vehicle drivers to return to...
Kiwi immigration revokes chefs work visa for being too fat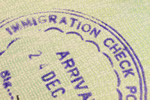 New Zealand Immigration authorities have revoked the six- year work visa of a South African chef due to his being overweight. Migrating to another country for reasons of work is a stressful procedure at best but, once you've arrived and begun the process of assimilation, it's supposed to get better. Albert Buitenhuis and his wife...
Australian citizenship denied to Hollywood star Russell Crowe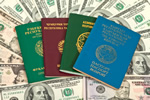 The Academy Award-winning Hollywood star Russell Crowe, once chosen by Australia Post as a local legend, has been rejected as an Australian citizen due to a loophole in immigration law. New Zealand–born Crowe, famous for his role in Gladiator, fell foul of Australia's changes in the citizenship law as it relates to New Zealand...
Kiwi lifestyle and higher wages lure highly skilled Brits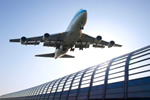 Just as figures were released showing a dramatic fall in the number of UK immigrants, more than 2,000 skilled job-seekers arrived at the first Down Under Live jobs fair in Newcastle. The Christchurch rebuild, billed as the 'world's largest construction project', is in dire need of skilled engineers, construction workers in all...
US expat calls for New Zealand retiree tax haven visa system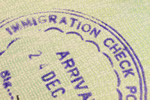 An American expat who moved to New Zealand on a business visa five years ago is calling for a special visa category for financially independent retirees .Henry Work's bid to help like-minded older migrants stay in their new country indefinitely involves the creation of a completely new visa system for pensioners with independent means....
New starts in New Zealand turn sour for many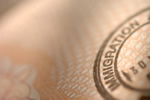 Many thousands of migrants with permanent residence in New Zealand are now packing up and leaving due to a lack of job opportunities and difficulties in integration. Recently-released figures from Immigration New Zealand for the years between 2004 and 2011 show that over 40,000 immigrants who had been given permanent residency have left...
NZ immigration bans returning Chinese students for academic failure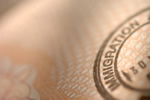 Chinese holders of student visas returning from celebrating the Lunar New Year in their home country have been banned from re-entering the country due to their poor academic performance. According to the New Zealand Herald, Auckland Airport immigration officers refused entry to 14 students out of the 32 stopped at the immigration...
Victim of OZ immigration review fights for migrants rights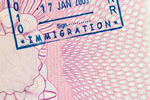 A New Zealand man who arrived in OZ with his parents 30 years ago but was stripped of his rights by new immigration laws in 2001 is fighting for the rights of other Kiwi migrants in similar situations. David Faulkner was six year old when he arrived in Australia, and was educated there, married an Australian wife and worked for Australian...