Brits getting out of London are heading for New Zealand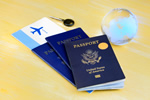 If you're desperate to get out of London in the general direction of New Zealand, now's the time to bag a post-lockdown property in these stunning islands.
As New Zealand reduces its stringent covid-19 restrictions on viewing property, real estate agents are already listing two viewings per day for a wide choice of available property. Queues are already forming for the most popular homes, as pent-up demand during the lockdown reaches its height. Estate agents on the islands are now preparing for a busy few months as the danger of a major coronavirus outbreak recedes and optimism about the future grows.
Agents are looking to a future comprising pre-registered interest in desirable properties and are expecting a good number of buyers from Europe and the UK as money is now cheaper and lending is easing up for expats looking for mortgages. According to several property portals, interest is soaring from those looking for starter homes to those able to purchase million-dollar mansions. All it needs now, according to those in the sector, is for the lockdown to be reversed.
Auckland's high-end market is attracting a surge in expat enquiries, many of whom are Kiwis planning to return to the home country after years working in London. This sector are searching for luxury properties in the $5 million range and have families in the locality happy to view for their relatives and act as their representatives. New Zealand has always been a popular choice for well-heeled expats from the UK as well as for nationals who left the home country to develop their careers and are now returning home as successful entrepreneurs.