New Zealand News - Emigrate UK Page 7
This is the category page for all New Zealand news here on emigrate.co.uk, where you can view all the New Zealand emigration news.
NZ government report predicts gloomy future for country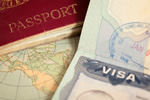 A recently released report by the New Zealand government states that significant changes in its social and operational climate are likely over the next few decades. According to the report, issued by the National Statistics Office, a number of unavoidable issues including demographics will need to be addressed over the next five decades....
New Zealand immigration advisor loses license after professional misconduct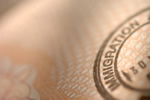 An Auckland-based immigration advisor has been judged guilty of professional misconduct for demanding fees he was not owed and refusing to return a client's passport. Richard Uday Prakash was stripped of his license by the Immigration Advisors Complaints and Disciplinary Tribunal, fined the sum of NZ$2,500 and disallowed from reapplying...
Suspended sentence cut to allow migration to New Zealand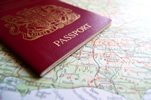 Leicester Crown Court judges have cut an offender's one year suspended sentence for fraud so that she can proceed with her plan to emigrate to New Zealand. Victoria Clayton was convicted of fraud over a five year period, involving the theft of £36,000 from Leicester City Council while doing education outreach work at De Montfort Hall....
New Chinese leadership needs sweeping reforms to kickstart economy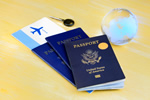 A recently published book exploring Chinese authoritarian capitalism is suggesting that China's newly-elected leaders must give private enterprise a chance. The author, James McGregor, puts forward a fascinating theory that Chinese authoritarian capitalism is responsible for huge amounts of wealth being secreted overseas by migrants as a...
September figures show New Zealand has net migrant gain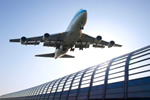 A recently released report revealed that net migrant numbers for September showed a slight increase of 100 over arrivals versus departures. The figures were seasonally adjusted and were the fourth in a row of seven months in which more people entered the country than left. The most popular destination for migrants was Australia, although...
NZ agents investigate Samoan migrants? poor living conditions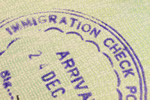 After cries for help on a New Zealand radio station from Samoan migrants living in sub-standard Benneydale accommodation, Waitomo council is sending in agents to check the accommodation provided for the immigrant workers at a local meat factory. One migrant reported broken windows, filthy carpets, no insulation or heating and fleas,...
INZ set to close local offices and cut jobs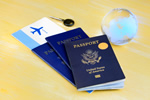 Immigration New Zealand has announced it will close two local offices and initiate a management shake-up with the loss of at least 25 jobs. A spokesperson for the Immigration department confirmed the changes would take place, even although the department is at present rolling out a new model for its service delivery. Nicola Hogg told...
New Zealand fears brain drain to Australia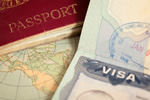 New Zealand's recruitment experts are warning that if job opportunities are not improved, the country could see its brightest graduates being lured abroad, especially across the Tasman to Australia. Careers director at the University of Auckland, James Hairsine, said that just half-a-decade ago the institution had sent four of its best...
New Zealand confirms record numbers leaving for Australia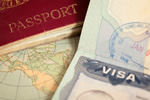 A record number of emigrants have left New Zealand over the last year to look for better economic opportunities in Australia, according to recently released statistics. Statistics New Zealand has reported that 53,900 people crossed the Tasman in the 12 months to July. The latest emigration figures are a significant increase on the 46,450...
Majority of immigrants are happy with New Zealand life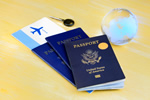 A recent survey of migrants in New Zealand has revealed that the majority are satisfied with their new lives. The study was conducted by the Ministry of Business, Innovation and Employment and found that the main reason for people wanting to move to New Zealand was to be with a partner, family or friends. The second most popular reason was...