Expats in New Zealand now facing poverty due to soaring costs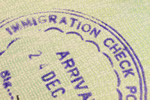 Is New Zealand now far too expensive for all but wealthy expatriates?
For decades, New Zealand was a favourite expat destination for Brits as well as incomers from many other world countries, but reports of its soaring cost of living are now suggesting its reputation is shot. In the main, the majority of expat arrivals in the stunningly beautiful country were seeking a better quality of life, but the high cost of just about everything is leaving many without even the money to return to the home country.
Posts on social media describe financial disasters caused by rental and food costs as well as dental and medical care, along with comments including advice to would-be expats not to come if they're on a low budget. Others suggest keeping a contingency fund for leaving should new expat arrivals run out of cash. It seems a far cry from the old days, when Britons were encouraged by the country's government to emigrate by giving them passage by ship for £15!
One heartfelt message on social media from an expat who felt warning others was her responsibility stated that Aotearoa isn't a paradise as described online, stating exorbitant prices across the board and adding many come but can't afford to return home. Another migrant said it was healthcare bills which had taken almost all her savings, and others said wages are far lower than the amount needed to live a reasonable lifestyle.
One former resident in Japan and Hawaii, both of which are considered expensive countries for expats, said she'd had no worries about the cost of living when she'd decided to move to New Zealand. Once she'd arrived, she realised prices were far higher than she'd been told and everything is sub-standard, no matter how much it costs. It's true that healthcare is less expensive than in the USA, as is education, but property prices, petrol, consumer goods and food cost far more than their American equivalents.
Expats also found New Zealanders were reluctant to discuss the country's high cost of living and lack of quality standards with incomers having a bad time making ends meet. Immigrants with children don't see a future in the country, due to the soaring cost of everything. One single parent told the media there's no way of living a comfortable life, even if you're on a comparatively high salary. Childcare, she said, is very expensive, as is housing, admitting she's struggling to make ends meet.