New Zealand News - Emigrate UK Page 8
This is the category page for all New Zealand news here on emigrate.co.uk, where you can view all the New Zealand emigration news.
Australians and New Zealanders leave UK for better job opportunities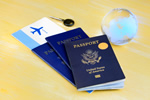 As the economy in Britain continues to struggle a large number of expats who arrived in the country from New Zealand and Australia are returning home to look for better job opportunities. Whereas the number of jobs available down under has hit the highest level in eight years, the situation in the UK is almost the opposite. Research...
Immigration New Zealand considers more visa outsourcing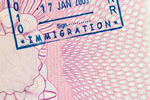 Immigration New Zealand wants outsource more of its immigration applications even though there have been accusations that its office in Beijing has been handing out fraudulent student visas. There have also been revelations that the student visa branch in Palmerston North is little more than a rubber stamp factory. Last month it was...
Aussie political party wants no more Kiwis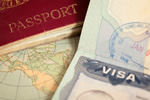 As Australia's population keeps growing, a local political party is demanding a stop to the unlimited immigration of New Zealanders. The newly-formed Stable Population Party has argued that the pact allowing Kiwis free flow into Australia must be abolished. Clifford Hayes, the party's Victoria Senate candidate says it is still possible...
PM Key supports NZ immigration policy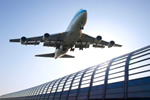 John Key, New Zealand's Prime Minister, has supported the Government's immigration policy, arguing that older immigrants pay more through taxes than they receive back in Superannuation. Yesterday, New Zealand First leader Winston Peters urged the government to take a good look at older immigrants who receive Super despite never having...
NZ contractors applaud RSE immigration scheme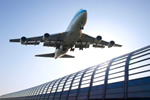 Vineyard contractors in Marlborough, New Zealand, are continuing to applaud the Recognised Seasonal Employer plan as a key solution to fill labour shortages in many local vineyards, as the pruning season is under way. As of Monday, around 600 RSE labourers were in Marlborough, compared to 580 by the end of May 2011, reveals to the Labour...
Immigrant concealed identity to get NZ citizenship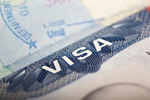 As reported by the NZ Herald, a wealthy man from China who was given New Zealand citizenship had concealed his second identity from Kiwi authorities when filling out the application. William Yan (AKA "Yong Ming Yan" and "Yang Liu") has pleaded not guilty at Auckland's High Court, where he was facing four charges of untruthful...
BBC to film UK immigrant lifestyle in NZ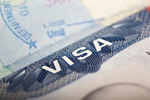 As reported by Voxy, the British Broadcasting Company (BBC) is ready to give New Zealand another burst of prime-time TV exposure to an audience of millions. The BBC will be spending five weeks filming in New Zealand for a long-running TV series called "Wanted DownUnder" – in which 'typical' UK families explore the prospect of beginning...
UKs hardest working dad emigrates to Australia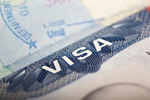 As reported by Express, the UK's hardest working dad has left with his wife and twelve children because they say the future at home is now too bleak for their family. Dave and Jackie Jones arrived in Australia yesterday, hoping that it offers them opportunities not available in the UK. Dave, 42, pledges to do the best for his kids,...
Peters urges NZ to examine immigration blunder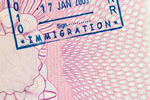 As reported by News Talk ZB, First leader of New Zealand Winston Peters is urging heads to roll over bureaucratic ineptitude which caused an illegal migrant banned from the country to still receive $360 a week from an illness benefit. In 2008, Salam Mansoor Abdelabbas Al-Bawi received a sentence of six months in home detention, after...
Reasons for New Zealand immigrant visa rejections to remain secret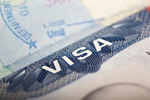 As reported by Stuff, New Zealand immigration officers will continue to hide their reasons for rejecting discretionary visas due to fear they will be subject to legal action. The Immigration Act's Section 61 allows officers to issue visitor, student, work, residential or limited immigrant visas for special cases. The provision allows...