Pros and cons of New Zealand as a UK expat retirement destination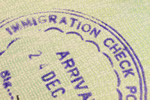 Would-be expats are urged to research potential destinations online before choosing the most suitable, but it's often difficult to determine between click-bait and the reality of living in an unfamiliar land.
Whether it's for a new job or retirement purposes, rule number one when deciding where to settle is to be able to distinguish between the reality of a specific location or its hyped-up description on social media. Websites to avoid are those belonging to developers who're glamourising the location in order to sell or rent their properties, and buying off-plan is now regarded as a potential disaster, especially in favourite retirement locations overseas. As regards the expat experience itself, the best sources are local expat forums or reports by real people who've moved there some time previously.
For example, New Zealand has been a popular destination for British citizens for decades, but nowhere's perfect in this imperfect world, even if it's the real star of everyone's favourite Lord of the Rings movie trilogy. According to recent surveys, the sheer, spectacular beauty of the islands is the main reason for retiring there, but the country falls far short in several other equally important sectors. Whilst coming second to Singapore in a recent survey, New Zealand's cost of living and immigration rules are two good reasons to choose another location.
In a recent article, one Brit expat told the media the worst thing is being told to go back to the UK every time she'd said something slightly negative about the country. The cost of heating, food and cars was her main gripe, with discourteous drivers a strong second, and her overall experience contrasted with the country's high survey rating. For expat arrivals, the real shock is the cost of property, whether renting or buying, and the quality of construction and maintenance of homes has also been called into question by newly settled expats.
For couples, the work/life balance is acceptable and children's education is high standard, helped along by small class sizes. Healthcare is affordable for those on good salaries or with sizeable pension pots, and safety and security are more than acceptable. As a whole, New Zealand is a reliable destination, but it's not the heaven on earth described in many online sites, especially as UK female expats often feel they're 'unseen and unheard'.