International Relocation News - Emigrate UK Page 8
This is the category page for all International Relocation news here on emigrate.co.uk, where you can view all the International Relocation emigration news.
Saudi terminates contracts of 71 per cent of expats in government jobs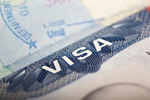 The Saudi Arabian Council of Ministers has terminated the contracts of 71 per cent of expatriates working in mainly the health and education public sectors. According to reports, the Ministry of Civil Service has been tasked with filling the now vacant positions with qualified Saudi nationals even although, in spite of the decision, the...
Is fintech changing the expat financial sector?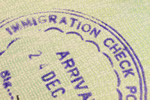 Is the upswing in fintech shaping the 21st century expat world? Expatriation has changed so much over the past several decades, and it's now not unusual for professionals to live in multiple countries during their working lives. Keeping track of finances during a lifetime of transfers to different countries would have been almost...
Expats in UAE applaud visa extension changes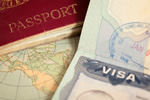 This week has seen the start of the UAE's new visa extensions, with expats in general more than happy about the changes. The new regulations, rolled out on Saturday 21st, have been seen by the expat community as useful for those looking for jobs in the emirates. Under the new laws, those arriving on visitor visas can now extend their...
How to deal with divorce as an expat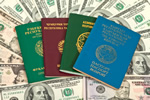 Life as an expat professional can be exciting, challenging and very rewarding in many ways, but things can go badly wrong if family matters aren't properly looked after. It's a proven fact that the divorce rate in the expat community is higher than average and is often due to the pressure of adjusting to a totally different lifestyle....
Expats urged to consider Tauranga jobs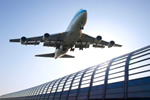 Skills shortages are hampering New Zealand's fifth-largest city. Set on the spectacular Bay of Plenty in New Zealand's North Island's northernmost region, Tauranga city is a major business centre, trading hub, harbour and horticultural science hotspot, but its businesses are struggling to employ skilled workers. Recruitment agencies...
Chinese government eases rules on coveted expat green cards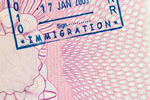 Since 2016, the Chinese government has been gradually easing the expatriate requirements on its coveted green card permanent residency permits. Given that Chinese immigration's annual visa renewal as well as its initial entry requirements aren't exactly straightforward, it's no wonder a green card is the dream of the majority of...
Vietnam wins on salary versus cost of living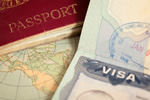 Vietnam may not be the obvious choice for expat professionals, but it's certainly one of the most rewarding as regards salary versus cost of living. Salary versus disposable income is always at the top of the checklist when a new posting or possible destination for entrepreneurship is being considered. Annual surveys of typical expat...
Are expats still part of the global future?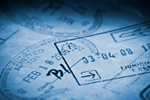 Although the world seems to becoming more and more insular and protectionist by the minute, there are still some 50 million expatriates scattered all over the five continents. In many ways, the 21st century could be seen as the century of the expat, as nowhere is so unfamiliar as to prevent exploration by those wishing for a more rewarding...
Incredible India attracts increasing numbers of expats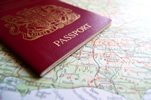 Traditionally, India has been seen as an iconic country whose citizens emigrate to improve their lives, but nowadays the trend is reversing itself. At the present time, some 30,000 expatriates are living in India, with numbers increasing year on year. The expatriate community is varied and diverse, ranging from executives and CEOs of...
Working in Dubai as a female expat professional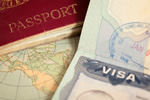 Relocating, even to familiar countries, can be an overwhelming experience, but for female professionals moving to a Gulf State it's even more of a challenge. Surprisingly, it's not that difficult to actually get a job if you've arrived as a professionally-qualified trailing spouse, with online job openings the best way to start....