International Relocation News - Emigrate UK Page 8
This is the category page for all International Relocation news here on emigrate.co.uk, where you can view all the International Relocation emigration news.
Behind Dubai's glittering façade, expats are making the city tick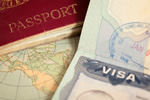 Glittering Dubai, home to expat professionals earning salaries they could only dream of in their home countries, is also home to the everyday expat guys and girls who make the city tick. The very thought of 'Dubai' conjures up luxury lifestyles, magnificent malls, beautifully manicured gardens with fountains, Michelin-starred meals...
How to choose the right city as an expat in Vietnam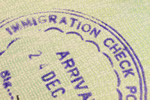 Vietnam's popularity as an expat destination is growing year by year, but choosing the right city can be tricky. Vietnam has made massive strides towards escaping its war-torn third world label and is now Southeast Asia's most thriving economy, attracting expatriates from all over the developed world. For Westerners, the move is a...
Pitfalls and problems of being an expat in a strange land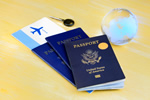 Whether you're living overseas due to a foreign relocation or as retirees, life isn't always as you'd like it to be. Life challenges occur without consideration of lifestyle or location, and can create havoc in even the best-organised expat households. Ranging from infidelity and other family issues through racial tensions, health,...
Helping expat kids adjust to their unique lifestyles on the move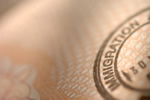 Expat parents can stifle their children's futures if they don't allow them their own, unique perspective on life. Many children who've been brought up far from their parents' cultural homelands are now known to have developed a totally unique perspective on life. They're known as 'third culture kids', and include the...
Surveys designed for multinationals not expats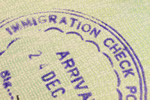 Survey after survey listing the best, the cheapest, the worst, the most expensive and the safest cities are being avidly consumed by would-be expats hoping to make the right relocation choice. Sadly, this huge number of hopefuls are looking in the wrong place for the right information, as list after list after list is deliberately aimed...
Fouchet ECJ case may be positively affected by Dutch nationality case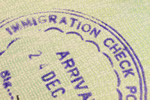 Is this the way forward for British expats desperately needing free movement? The crowdfunder appeal by French lawyer Julian Fouchet is now closed, having reached within €1,000 of its target. The appeal was to enable the dedicated advocate to bring his case before France's State Council on behalf of British expats desperate to retain...
Brexit causing chaos for this years? UK expat Erasmus students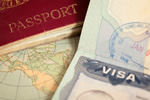 Whatever happens now as regards Brexit, this year's crop of Erasmus students are facing uncertainty. British Erasmus students already studying at European universities have been let off the hook by the EU's guarantee of funding in the event of a no-deal Brexit. It's also prepared to support European students studying in British...
Essential CV tips for expats chasing jobs in the Czech Republic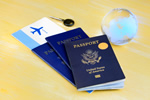 For expat professionals considering a move to Prague, CVs are all important. Wherever you're planning as your next step on the career ladder, almost all local employers across all desirable locations may well not have the same or similar requirements as regards CV content and presentation. One recruiter specialising in the Czech...
100 financial companies leaving London for Dublin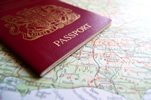 Thousands of workers and billions of dollars are now heading to Dublin to avoid the worst effects of Brexit. Some 100 financial companies are now in the process of moving their staff and operations to Dublin in order to be able to continue their businesses unhampered by the effects of Brexit. On March 29, a minute before midnight, some...
Facts on expat retirement in the Philippines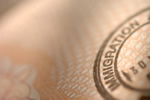 For would-be expats who've grown tired of just about everything in Europe, the Philippines could be the perfect answer. Retiring to another continent may be the answer for expats in Europe, should Brexit cause severe damage to the Bloc's economy as well as to that of the UK itself. Admittedly, it's an adventurous alternative, as...