International Relocation News - Emigrate UK Page 8
This is the category page for all International Relocation news here on emigrate.co.uk, where you can view all the International Relocation emigration news.
Kuwait toughens up on expat workers due to coronavirus threat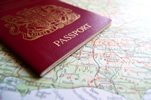 Kuwait toughens up on arrivals from coronavirus-infected countries. As the coronavirus continues its spread across the world and kills more of those infected, Kuwait is now demanding arrivals from 10 countries provide health certificates from their home countries proving via test results that they're free of contamination. Arrivals in...
Hints and tips on expat insurance needs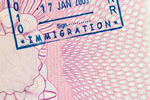 Moving overseas is invariably a stressful experience, with the majority of would-be expats forced to navigate a few hurdles before arriving at their personal winning post. Uncertainty is often the name of the expat game, with venturing into the unknown routinely throwing up a few problematic issues before, during and just after the move...
UK expat retirement strategies being wrecked by low pension payments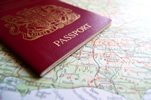 A successful expat retirement strategy often depends on a satisfactory pension income topped up by capital released via the sale of the home country property. Even although capital appreciation on property purchase is almost inevitable nowadays, monthly income from a state and/or private pension is crucial in the provision of funds...
Czech city opens centre aimed at supporting new expat arrivals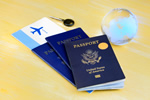 One of the toughest challenges for newly-arrived expats in a strange land is integration into the local culture. The first few months of expat life in any new destination can be stressful at best and distressing at worst, especially if the basics of the new language are difficult to master. In addition, wherever expatriates hang their...
China restricts VPN usage to keep coronavirus news under wraps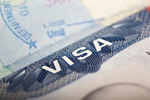 For new expat arrivals in China, the recent crackdown on VPNs is making life more difficult. Immediate internet access can be crucial for new expat arrivals in China as regards the ease of contacting their banks and other necessities back in the home country, as well as being able to assure friends and family they've arrived safely and...
New Zealand state school extras hit expat families on average salaries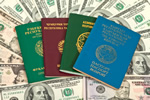 Expat families heading for New Zealand need to calculate their finances carefully and include the high cost of state education extras. New Zealand's state high schools enjoy an overall excellent reputation for their quality of education, but parents need to be able to afford extras considered by the school as essential for students....
Dealing with emergencies as a new expat arrival in Beijing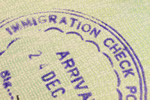 If you're newly arrived in China and haven't yet got to grips with Mandarin Chinese, dealing with an emergency can be your worst nightmare. Even in your own country, responding to an emergency situation can be intimidating, but for new arrivals in China it can be an expat's worst nightmare. Some while ago, English-speaking expats in...
Finding a job as a new expat arrival in the Netherlands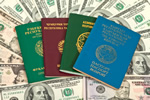 Expats arriving in their chosen country and searching for a job once they've settled in may be doing things the hard way! Searching for the perfect job in a new country is often an intimidating experience as most new arrivals have no idea at all how things work in their chosen sector, nor how the job itself deviates from the home...
Tips on Singapore's living costs for new expat professionals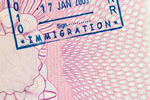 Given that Singapore always seems to feature high in the many cost of living surveys, is your reassignment paying enough? Singapore's reputation as an extremely expensive destination for expat professionals is well deserved, but it has to be said the city-state as a destination is hard to beat for its uniqueness and diversity. It's...
Baniyas district now a favourite with expats in Abu Dhabi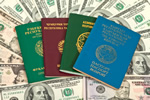 If you're about to relocate to Abu Dhabi and are looking for a home in an affordable, peaceful neighbourhood, Baniyas is a good choice. Although postings to the Gulf States are considered by many expats as the path to riches and an upscale lifestyle, those who're not quite as fortunate as regards mega-salaries can still live in...