International Relocation News - Emigrate UK Page 8
This is the category page for all International Relocation news here on emigrate.co.uk, where you can view all the International Relocation emigration news.
Dealing with emergencies as a new expat arrival in Beijing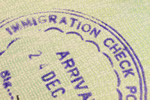 If you're newly arrived in China and haven't yet got to grips with Mandarin Chinese, dealing with an emergency can be your worst nightmare. Even in your own country, responding to an emergency situation can be intimidating, but for new arrivals in China it can be an expat's worst nightmare. Some while ago, English-speaking expats in...
Finding a job as a new expat arrival in the Netherlands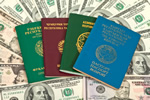 Expats arriving in their chosen country and searching for a job once they've settled in may be doing things the hard way! Searching for the perfect job in a new country is often an intimidating experience as most new arrivals have no idea at all how things work in their chosen sector, nor how the job itself deviates from the home...
Tips on Singapore's living costs for new expat professionals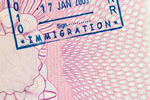 Given that Singapore always seems to feature high in the many cost of living surveys, is your reassignment paying enough? Singapore's reputation as an extremely expensive destination for expat professionals is well deserved, but it has to be said the city-state as a destination is hard to beat for its uniqueness and diversity. It's...
Baniyas district now a favourite with expats in Abu Dhabi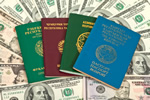 If you're about to relocate to Abu Dhabi and are looking for a home in an affordable, peaceful neighbourhood, Baniyas is a good choice. Although postings to the Gulf States are considered by many expats as the path to riches and an upscale lifestyle, those who're not quite as fortunate as regards mega-salaries can still live in...
Survey shows Singapore still an expat favourite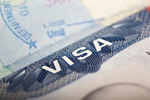 Singapore wins again as the best location in the region for expats in general and especially for Asian professionals. Asia is nows firmly in the running as a professional relocation destination for qualified and experienced expatriates from diverse countries. Always a favourite with Westerners, Singapore is now high on the list of...
Buy to let properties now favourites with British expat investors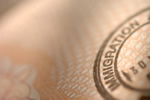 If you've decided to leave the UK before the Brexit transition period ends and have a mortgage-free property worth many times its original price, here's what to do with the cash! Dumping the home country for a long-term stay in an unfamiliar land can be an adventure, but stashing your cash somewhere safe and profitable is not just a...
When relocation ends an expat marriage, where to divorce?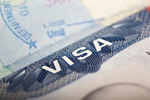 Where's the best domicile to divorce once expatriation has taken its toll? Given the strain of expatriation on shaky marriages, it's no surprise that a good number of expat relationships end in divorce, but how and where to break the bond can be a tricky decision. For British expat couples in Singapore, there's a choice between the...
UAE golden visas encourage expats to stay long term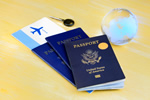 A top Dubai official has praised the UAE 'golden visa' as it gives expats a sense of security and belonging. The recently-introduced 10-year long term UAE residency visa, popularly referred to as the golden visa, is now giving expats who want to stay in the emirates a true sense of security. The comments were made by the...
Best retirement havens for newly arrived expats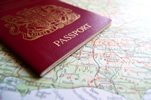 For those wishing to emigrate to a faraway land and live a totally different lifestyle, it's important to choose a destination where settling in is easy. One of the most attractive options as regards becoming an expat in a strange land is the discovery of a fascinating new culture with unfamiliar customs, foods and lifestyles. However,...
Expats looking to settle in the Netherlands should consider The Hague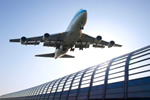 If you're planning to relocate to the Netherlands, The Hague could be your best choice. Amsterdam may be the capital city of the Netherlands, but The Hague is more than just an alternative. This lively city is the political heart of the popular country, with its rich history spanning the centuries when Holland was a major trader in the...