International Relocation News - Emigrate UK Page 7
This is the category page for all International Relocation news here on emigrate.co.uk, where you can view all the International Relocation emigration news.
Affordable Hong Kong prefabricated apartment block aimed at tech expats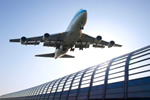 The next wave of expat tech experts to hit Hong Kong will have a new style of affordable prefabricated accommodation. Although Hong Kong now has its own coronavirus outbreak to contend with, its property developers are still looking to the future with an innovative new form of accommodation. Set to be on the market by the beginning of...
Soaring costs of living worldwide can confuse relocating expats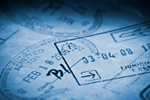 Unexpectedly high costs of living are driving newly arrived expats back to the home country. Expats on overseas reassignments are expected to be able to cope on their increased salaries as well as being given allowances for accommodation, kids' schooling and other perks if they're lucky. However, the soaring costs of living in many...
Vietnam COVID 19 strategy is a model for the rest of the world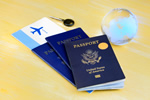 Vietnam's reaction to the COVID 19 outbreak is to keep calm and carry on. The Southeast Asian nation of Vietnam is setting an example for the rest of the world by simply keeping calm and carrying on in the midst of the worldwide coronavirus panic. In general, Southeast Asian countries have reacted in a different way than the rest of...
Thailand updates antivirus measures for two weeks at least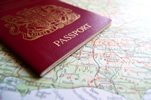 As Thailand's numbers of coronavirus infections soar, the government is closing down universities and schools countrywide for a period of two weeks. Expats in Thailand are fearing the numbers will increase still further, as measures taken to date don't seem to have had much of an effect. As major expat and visitor destinations go into...
Tips for new expat arrivals on finding affordable Tokyo rentals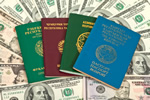 For Western expat professionals relocating to Tokyo, finding suitable, affordable accommodation can be tricky at best. Two major issues for expats on reassignment to Tokyo are the language and the hassle of finding suitable accommodation. The vast majority of expats in this fascinating mega-city are supported as regards accommodation as...
Is retiring overseas on a budget becoming almost impossible?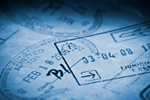 Is a low-cost retirement now an impossible dream for many would-be expats? Whilst the cost of living varies hugely from country to country, it's always been possible for would-be expats to choose an overseas location which promises not only a better quality of life but also a more affordable existence without compromising on...
Identifying home as a serial expat travelling between two destinations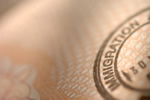 How do serial expats cope with continually moving between several destinations? Wherever in the world expats decide to live, the feeling of 'home' is an important part of settling in and adjusting to a new culture and new experiences. For long-stay expatriate professionals, it's all part of the game but, for those staying for a few...
Untapped business potential in Portugal attracts entrepreneurial expat professionals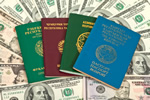 Entrepreneurial expats heading for Portugal urged to collaborate with the country's universities to take advantage of untapped business potential. For those hoping to start their own companies as part of their expatriation strategy, merging soon-to-be qualified university students who meet their requirements with existing expat...
Inflation in Spain driving British expats to consider Portugal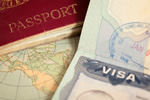 Retired British expats are relocating to Portugal due to the rising cost of living in Spain. The British dream of retirement in the Spanish sun is fading fast as the country's cost of living soars, with many on British state pensions now unable to make ends meet. Recent research in the expat community by a popular English language...
ICT job seekers should head for the Czech Republic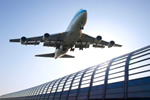 Expat specialists looking for jobs in the information and communication technology sector should head for the Czech Republic. Top ICT companies in the Czech Republic are in difficulties as regards finding enough expat tech specialists to fill vacant ICT jobs. Some 80 per cent of companies looking for applicants with expertise and...