International Relocation News - Emigrate UK Page 7
This is the category page for all International Relocation news here on emigrate.co.uk, where you can view all the International Relocation emigration news.
Identifying home as a serial expat travelling between two destinations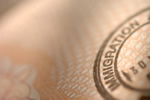 How do serial expats cope with continually moving between several destinations? Wherever in the world expats decide to live, the feeling of 'home' is an important part of settling in and adjusting to a new culture and new experiences. For long-stay expatriate professionals, it's all part of the game but, for those staying for a few...
Untapped business potential in Portugal attracts entrepreneurial expat professionals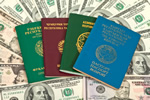 Entrepreneurial expats heading for Portugal urged to collaborate with the country's universities to take advantage of untapped business potential. For those hoping to start their own companies as part of their expatriation strategy, merging soon-to-be qualified university students who meet their requirements with existing expat...
Inflation in Spain driving British expats to consider Portugal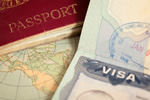 Retired British expats are relocating to Portugal due to the rising cost of living in Spain. The British dream of retirement in the Spanish sun is fading fast as the country's cost of living soars, with many on British state pensions now unable to make ends meet. Recent research in the expat community by a popular English language...
ICT job seekers should head for the Czech Republic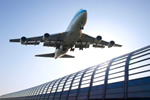 Expat specialists looking for jobs in the information and communication technology sector should head for the Czech Republic. Top ICT companies in the Czech Republic are in difficulties as regards finding enough expat tech specialists to fill vacant ICT jobs. Some 80 per cent of companies looking for applicants with expertise and...
Kuwait toughens up on expat workers due to coronavirus threat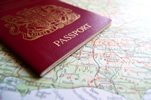 Kuwait toughens up on arrivals from coronavirus-infected countries. As the coronavirus continues its spread across the world and kills more of those infected, Kuwait is now demanding arrivals from 10 countries provide health certificates from their home countries proving via test results that they're free of contamination. Arrivals in...
Hints and tips on expat insurance needs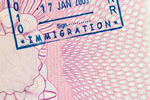 Moving overseas is invariably a stressful experience, with the majority of would-be expats forced to navigate a few hurdles before arriving at their personal winning post. Uncertainty is often the name of the expat game, with venturing into the unknown routinely throwing up a few problematic issues before, during and just after the move...
UK expat retirement strategies being wrecked by low pension payments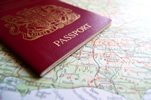 A successful expat retirement strategy often depends on a satisfactory pension income topped up by capital released via the sale of the home country property. Even although capital appreciation on property purchase is almost inevitable nowadays, monthly income from a state and/or private pension is crucial in the provision of funds...
Czech city opens centre aimed at supporting new expat arrivals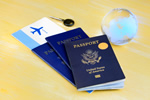 One of the toughest challenges for newly-arrived expats in a strange land is integration into the local culture. The first few months of expat life in any new destination can be stressful at best and distressing at worst, especially if the basics of the new language are difficult to master. In addition, wherever expatriates hang their...
China restricts VPN usage to keep coronavirus news under wraps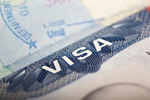 For new expat arrivals in China, the recent crackdown on VPNs is making life more difficult. Immediate internet access can be crucial for new expat arrivals in China as regards the ease of contacting their banks and other necessities back in the home country, as well as being able to assure friends and family they've arrived safely and...
New Zealand state school extras hit expat families on average salaries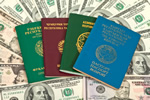 Expat families heading for New Zealand need to calculate their finances carefully and include the high cost of state education extras. New Zealand's state high schools enjoy an overall excellent reputation for their quality of education, but parents need to be able to afford extras considered by the school as essential for students....