International Relocation News - Emigrate UK Page 7
This is the category page for all International Relocation news here on emigrate.co.uk, where you can view all the International Relocation emigration news.
Vietnam labour policies to blame for expat skills shortages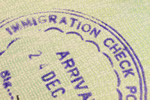 Although Vietnam's expat labour policies were relaxed slightly in 2016, the process necessary to get a visa and work permit is still a matter of persistence mixed with a large dose of luck. Small and medium sized businesses wanting to hire expat talent are flummoxed by the paperwork necessary and the time taken to get a reply from...
Where to live as an expat professional in Shenzhen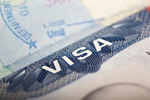 The Chinese mega-city of Shenzhen is now the Silicone Valley of Asia, drawing the best and brightest tech talent to its still-growing hub of innovation. Shenzhen is massive, home to some 15 million people and increasingly the place to be for top talent in the innovative tech sector. The city is split into a number of huge districts, all...
Where to put down your expat roots in Hi Chi Minh City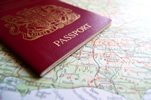 If you're relocating to Saigon, now known as Ho Chi Minh City, where's the best place to put down roots? Expats relocating to Southeast Asia generally and Vietnam in particular come in two flavours, with the first eager to embrace the colourful life in their new home and the second desperately searching for familiar surroundings...
How to date safely in Dubai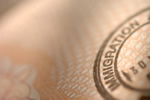 As if being a female in Dubai isn't tough enough, you'll need to get used to the emirate's dating protocols. For new female arrivals, Dubai may seem like a pleasure palace for the privileged complete with great-looking guys in romantic white robes. As with every other expatriate destination on the planet, reality may take a while to...
Survey gives hope to expats allergic to new languages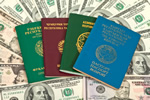 For potential expats who're terrified of having to learn a foreign language, relocating to Prague could solve your problems. For many would-be expat professionals, the real problem with living and working overseas isn't the move itself or the cultural differences at work, it's the thought of learning a new language and the need to...
Defeating foreign languages before they defeat you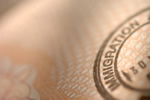 One of the worst aspects of relocation overseas for expats is the necessity to learn another language well enough for business as well as personal use. Even at school, foreign language-learning at the basic secondary school level is a chore for many young people who take the exam, pass it by the skins of their teeth and promptly forget...
The expat dilemma of what to take and what to leave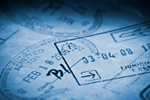 One of the trickiest aspects of relocating overseas is what to bring with you and what to leave behind. If you're heading overseas to take up a new, challenging job, start up your own business or become an expat retiree in the land of your dreams, moving your possessions is normally a nightmare and never, ever straightforward. Deciding...
Expat life, work and retirement in the Philippines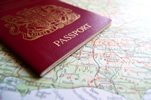 Manila is a fascinating destination for expatriates, whether arriving to take up a new job, getting settled into an active retirement or hoping to start a new business. The Filipino capital is a mix of everything necessary for an upscale Western lifestyle, along with local enclaves set between skyscrapers and the spires of Catholic...
Taiwan introduces online residency visa applications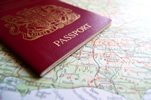 Taiwan's introduction of an online residency application aimed at students and overseas workers will streamline the process and reduce waiting times. The one negative about applying for a Taiwanese visa has been the long waiting lines at the island's National Immigration Agency, as the new online facility will enable those needing the...
Singapore now all-time favourite for top tech talent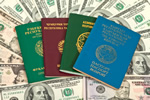 Singapore is now becoming the most popular professional destination for top tech talent. Highly qualified expats, especially those in the tech sector, have a huge choice of locations in which to pursue fame and fortune, but Singapore is still at the top of the list. Nowadays, it's normal for expat professionals to change cities as often...