International Relocation News - Emigrate UK Page 4
This is the category page for all International Relocation news here on emigrate.co.uk, where you can view all the International Relocation emigration news.
Thailand cracks down on expats changing or leaving jobs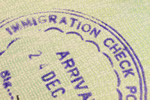 All expatriates living and working in Thailand must now inform the authorities if they change jobs or leave their present job. In an announcement today, the Thai Labour Ministry reiterated all foreigners working in the country who've either taken a new job or left a previous position must inform the Department of Employment within 15...
Pluses and minuses of Bali as an entrepreneurial expat destination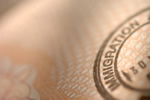 Bali's sheer beauty combined with its modern infrastructure tempts adventurous expats to consider basing their new businesses in this tropical destination. One thing to remember if the above description fits you is that Bali's legal frameworks for business don't bear any resemblance to those in your home country. For visas, work...
Expat advice on healthcare challenges in Africa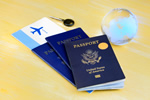 The vast sub-continent of Africa is increasingly popular with ambitious expatriate professionals, but healthcare in the more remote areas can be a challenge. Nigeria, South Africa and Kenya are all popular destinations with reasonable rankings in various surveys, but even in the cities, healthcare can be something of a lottery. Financial...
Kenya expat exodus leaves luxury homes untenanted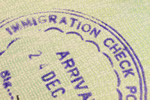 Kenya's expat exodus is causing chaos in upscale housing estates. Changes made last year to Kenya's requirements for the granting of work permits has resulted in an expat professional exodus severely affecting the upscale real estate market. Formerly exclusively popular estates such as Karen, Spring Valley, Nyari, Runda and Muthaiga...
Visa free value of British passport affected by Brexit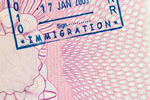 Expat business travellers reliant on visa-free entries with a British passport may be stymied post-Brexit. The value of a passport is calculated by the number of countries which allow visa-free entry, an important issue for expats and business travellers looking to save time and money. Prior to the Brexit referendum, the British passport...
How to avoid loneliness as a single expat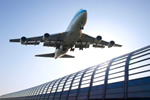 Wherever you're headed and whatever you plan to do once you're there, avoiding loneliness is a must. Familiar surroundings, routine, a network of friends and family support are all things expats miss when they're leaving the home country as a single person. These familiar comfort blankets are replaced with changes including possibly...
Shanghai leads the rest in popularity with expat professionals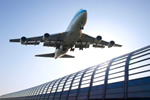 Shanghai has held its top position as the Chinese city for expats for the seventh year running. The latest official survey of Chinese cities with expatriate communities has again placed Shanghai as the best of the rest as regards living, working and friendly official policies. The survey itself involved some 95,000 internet users as well...
Safety and eco-friendliness now as important as salaries for expat professionals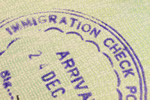 Until recently, salaries and career prospects mattered most to would-be expat professionals, but eco-conscious policies and personal safety are now taking over as the most important aspects of relocation. Of all the aspects of upping sticks and taking residence in an unfamiliar city and country, the focus for many would-be expats is...
New Pudong facility for work and residency permits delights expats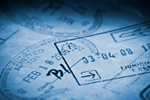 Expats living and working in Pudong now have their very own one-stop shop for residence and work permits. Much to their relief, expats in the Chinese city of Pudong can now complete their residency and work permits in just five days. The old way involved visits to various immigration departments scattered across the city, the filling in...
Amsterdam ticks all boxes as a hub for tech startups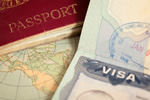 Amid huge competition from worldwide capital cities, Amsterdam is still drawing the brightest and best tech professionals. Almost 20 years on from the turn of the millennium panic that existing software and hardware would crash due to the unusual date change, the tech transformation has created a phenomenal worldwide industry centred in...