International Relocation News - Emigrate UK Page 4
This is the category page for all International Relocation news here on emigrate.co.uk, where you can view all the International Relocation emigration news.
Expat job seekers warned Bangkok may be moved elsewhere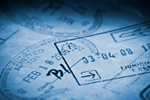 If you're considering taking a job in Bangkok, you should factor in the Thai government's wish to solve its dangerous air pollution by moving Thailand's capital to another location. In spite of rumours to the contrary, Thailand's capital is still a good destination for expat career enhancement, high salaries and a reasonable if...
Shanghai unfurls the welcome mat for expatriate professionals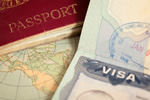 Shanghai is showing the world how to attract and keep hold of the best expatriate talent. Shanghai's expatriate community is now the largest in the vast country, with the Chinese authorities doing all they can to keep this huge talent pool to themselves. China's astonishing opening up and reform as regards expat professionals is now a...
Is Hong Kong finished as Asia's financial hub?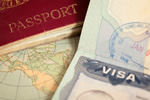 As the Hong Kong riots become a way of life, many are wondering if China will let the island go and embrace Macau or another Asian city as its replacement? For decades, a posting to Hong Kong has been the holy grail of expats in the financial sector, and not just for the chance to make an eye-wateringly high salary. Ever since the former...
Expat oil and gas workers in Chad face soaring cost of living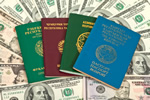 Africa might not be the most popular location for ambitious expats used to their comforts, but the city of N'Djamena could spring a few scarey surprises. Set on the very edge of the Sahara Desert is the African state of Chad and its capital N'Djamena. Expats in the oil and gas sector may have heard of the city or even visited once or...
Portugal now pushing to attract UK expat talent and investment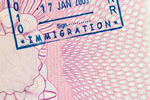 Portugal is looking to grab talented UK expat entrepreneurs as well as potential investment now that Brexit is a certainty. The Portuguese government has set up a task force focusing on attracting investment and expat professional talent planning to leave the UK once Brexit is a done deal. The country is looking to snare British companies...
Bangkok and Chiang Mai no longer affordable cities for expats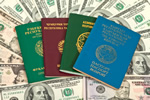 A recent survey has nailed Bangkok and Chiang Mai for both destinations' rising costs of living. Formerly known as inexpensive cities for both expat workers and retirees, the results of a recently released survey have confirmed what foreign residents in both cities have already realised – they're no longer affordable destinations...
Understanding your multicultural workplace environment as a newly arrived expat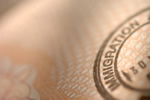 For recently-arrived new expats, the international office environment can be a scary place. Arriving in an unfamiliar country with an even less familiar language and strikingly different office etiquette is a nightmare for newly-established expats, however qualified and experienced in the home country they may be. Although it's not...
Is Nairobi a good option for expat professionals?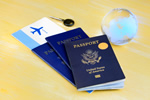 If Africa is your chosen destination for a career change or acceleration, Kenya's capital Nairobi could well be the place. Taking a chance on an African destination is one way to get ahead in the careers race, provided you're fully aware of the pluses and minuses of your decision. According to recent surveys, the continent is becoming...
Asian city destinations no longer inexpensive for expats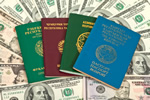 Over the past decade or so, Asian destinations have gained in popularity with expat professionals, but increased costs of living are now biting hard on salaries. Over the past ten years, many Asian capitals have seen an increase in the numbers of expats arriving to work and take advantage of favourable exchange rates allowing an improved...
Top expat talent in Nepal angry over spouse visa ban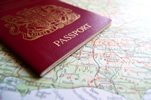 Skilled expats are shunning Nepal as an expat destination due to a ban on spouse visas. A recent hitch in Nepal's immigration laws is preventing the spouses of skilled expat professionals from entering the country, and is having a negative effect on foreign direct investment as a result. Nepal's new Foreign Investment and Technology...