International Relocation News - Emigrate UK Page 5
This is the category page for all International Relocation news here on emigrate.co.uk, where you can view all the International Relocation emigration news.
Brits getting out of London are heading for New Zealand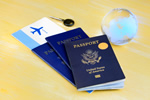 If you're desperate to get out of London in the general direction of New Zealand, now's the time to bag a post-lockdown property in these stunning islands. As New Zealand reduces its stringent covid-19 restrictions on viewing property, real estate agents are already listing two viewings per day for a wide choice of available property....
UK minister tells Brit expats not to plan on leaving the UK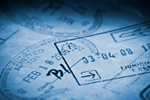 British government tells expat professionals and holidaymakers not to plan overseas travel. Citing Britain's war against the coronavirus as the reason for his advice, UK Transport Minister Grant Shapps warned those wishing to leave the UK not to take overseas trips or holidays, no matter what the reason. Travel, he said, might not be...
Using lockdown time to determine your next expat destination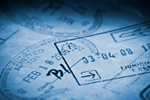 For expats who're at present trapped in another lockdowned country, planning your future location can while away the hours. Expatriation is like a drug to many seasoned world travellers, with a huge choice of diverse countries out there waiting to be explored. From digital nomads to expat professionals, moving on is something to look...
Expat favourite Malaysia MM2H visa worth nothing during the pandemic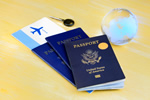 Would-be expats looking to Malaysia as their 'second home' should note the country's behaviour during this difficult time towards those already on this popular permanent residency visa. Malaysia's 'My Second Home (MM2H) visa has been popular with expats including retirees since its introduction, as it seemingly guarantees...
Italy rates highly as an expat family destination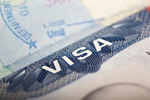 If you're planning to expatriate as a family, Italy is one of Europe's most family-friendly destinations. Italy's long, impressive history, its climate and its delicious food are famous all over the world, with expat communities now formed and welcoming in all the romantic country's larger cities. Already popular with immigrant...
Where in South America is the best refuge for non-USA expats?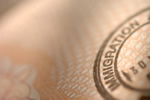 Brits and Europeans are now catching on to formerly USA expat-centric locations. For many would-be British expatriates, South America in general and its offshore islands were the private provinces of expats from the USA making them off-limits for all but the bravest Britons. Sources such as International Living and its imitators didn't...
Is living like a local the new expat strategy?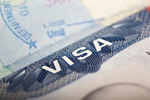 Living like a local after relocating overseas is the best way to get the most out of becoming an expat. Whether you're looking forward to an early retirement, travelling for the sheer joy of it or wanting to experience a new lifestyle, living like a local is the way to go. For those not wanting to live out of a suitcase whilst sampling...
DIY expat relocation made easier via a new TripAdvisor style website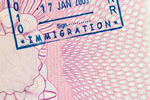 Relocating without the help of a company can be scary at best and terrifying at worst. Nowadays, many expats on reassignment as well as those looking for jobs or starting a new business overseas are forced to relocate themselves. Most don't realise just how tricky a move to a totally unfamiliar country can be, even if it's been the...
Will the coronavirus panic change the expat world for ever?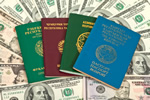 Border closures are leaving millions of expats worldwide with no way to stay and no way to leave. Expats who've taken their qualifications, knowledge and aspirations to countries all over the world could be forgiven for feeling resentful that all their efforts may count for nothing now that the pandemic is controlling their lives one...
Expats must choose between leaving or staying put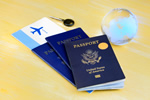 To stay or to go is now every expat's worst conundrum. As the covid-19 pandemic tightens its grip on the majority of countries worldwide, expats are faced with their worst dilemma – whether to stay in limbo or return to the home country, leaving their dreams behind. It's not just the risk of contracting the virus or even dying from it,...