International Relocation News - Emigrate UK Page 5
This is the category page for all International Relocation news here on emigrate.co.uk, where you can view all the International Relocation emigration news.
Lagos may be rough and tough but friendship wins out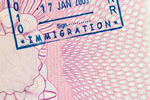 There's only one good reason to become an expat in Lagos. Many long-term expats are in it for the challenge, always providing the financial rewards are enough. Africa in general is recognised as challenging in many ways, but Nigeria and its capital Lagos are often presented in a manner which suggests anyone who arrives to work is either...
Exploring the cultural differences of a job interview in Japan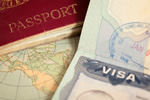 Every would-be expat hoping to land a job in Japan knows the cultural differences are huge, but may not realise job interviews bear no resemblance to those in the West. For many would-be expats, Japan has always held a fascination over and above the usual interest in living and working overseas. Obviously, employers in this unique corner...
Expats debate over Bangkok's Golden Era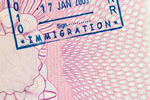 Long-stay expats are remembering Bangkok's golden era. Nowadays, almost every world city seems to be changing so fast that long-stay expats hardly recognise the city they once knew and loved. The Thai capital is no exception to this rule, with many older expatriates expressing nostalgia for what used to be and not certain they're at all...
Vietnam now fourth best in world for expat professionals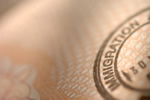 Formerly known as Saigon, Vietnam's Ho Chi Minh City is now the fourth most popular world expat destination. Over the past decade, Vietnam's emergence into the expat world at large has been more than impressive, resulting in its present day popularity with professionals and retirees alike. This year's InterNations poll confirms its...
Lesser known Caribbean islands make the perfect expat retirement hideaways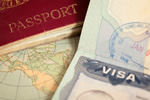 Finding a less well known Caribbean island for your expat retirement years could be the best thing you've ever done. When people consider the Caribbean as a retirement destination, they normally concentrate on the more expensive, larger, better-known and far more touristy islands in the archipelago, rightly rejecting all on the grounds...
Are established expat communities really important for new arrivals?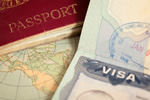 How important is 'community' to expats? It's well understood that humans have a need to belong in a supportive community, but how to replicate this after reassignment or relocation overseas can be a problem. Expat forums worldwide report on community activities as well as general topics, but reading isn't the same as bonding and...
Safety is paramount for expats on a new assignment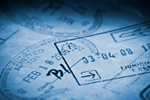 In this 21st century world, crime is literally everywhere, with newly-arrived expats in an unfamiliar country at most risk. Safety and security rank highly in just about every expat survey, but can't disguise the fact that violent crime and other disorderly conduct is the norm in these days of fabulous riches for the few and deprivation...
Creating a safety net for your elderly parents as an expat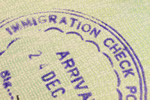 With its ever-increasing numbers of migrants in search of a new life and career enhancement, the 21st century is bidding fair to become another century of diaspora. Moving overseas for whatever reason can be exciting and challenging, but it all too often means the break-up of established family units in the home country. For expats with...
Essential requirements for budding expat entrepreneurs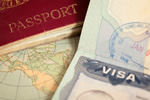 Which are the most important requirements for budding expat entrepreneurs? When considering the best expat location for your new business, the most important issue is choosing one which fits neatly with your sector. One recent survey focused on three sectors, import/export, digital and tech and the hospitality trade as in restaurants,...
Becoming a single female expat can be the lifestyle change you need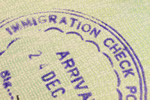 Careful planning after research makes moving overseas as a single woman a breeze! Emigrating to an unfamiliar land is correctly seen as daunting for new expats due to culture shock and the total unfamiliarity of just about everything, but for single women it's generally seen to be far worse. However, careful research, forward planning...