International Relocation News - Emigrate UK Page 5
This is the category page for all International Relocation news here on emigrate.co.uk, where you can view all the International Relocation emigration news.
Expat oil and gas professionals concerned about oil thefts in Nigeria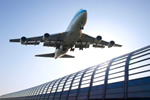 Recent reports of a new wave of oil thefts in Nigeria have caused concern amongst expat professionals working in the oil and gas industry. Over the years, expats working in Africa have become used to flare-ups threatening their security. as vandalism and fuel theft are recurring issues for multinationals in the region. However, it's...
Where to settle outside Europe for disenchanted expats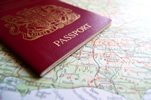 If you've finally decided to leave both the UK and the EU to their own Brexit devices, where's the best place to go outside Europe? Whether you're still in the UK and fearful of what might come next or already living in Europe but not sure you'll be allowed to stay, it's maybe time to wake up from the nightmare of uncertainty....
How to cope with first language attrition as a newly arrived expat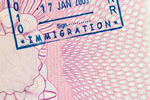 First language attrition when learning a new language can be a problem for expats. Many expats who've accepted a relocation to an unfamiliar country with an even more unfamiliar language can experience 'first language attrition' – the forgetting of familiar words leading to an inability to correctly express themselves in their...
Japan's mix of ancient and modern draws adventurous expats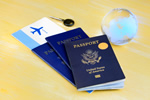 If you're captivated with Japan's fascinating history and unique culture, working in one of its major cities will be the experience of a lifetime. Japan is unique in the world for its culture and history, although living there may not be every would-be expat's dream. From the crowded mega-cities to the ancient remnants of its...
Experienced expat pilots required for South Korean low cost carrier startups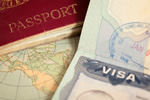 South Korea's new startup low cost airlines are facing pilot shortages. South Korea's new low-cost carriers are unable to get off the ground due to a shortage of qualified, experienced pilots. AeroK, Fly Gangwon and Air Premia are scheduled to start their operations either in 2020 or 2021, but are at present unable to fulfil official...
Shipping your home contents to your new country of residence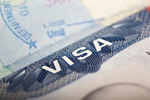 One of the worst aspects of every expat move overseas is arranging shipping for furniture and household items you can't bear to leave behind. A semi-permanent move overseas can be a nightmare as regards packing, crating, wrapping and shipping furniture, household goods and treasures accumulated over the years. Only a few decide to...
Why choose Vietnam for your new home country?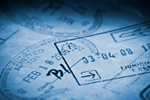 It seems Southeast Asia is now an accepted destination for expats looking for a new experience, but what's Vietnam got that makes it special? For Hollywood's finest, including movie directors as well as stars, the country's extraordinary scenery says it all, and has been featured endless times in smash-hit movies. For those expats...
Ten essential apps for first-time expats in China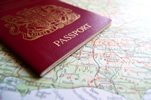 If you're heading for China, these 10 apps will help avoid mistakes and enhance your experience. To the vast majority of Westerners, China is one big mystery, notwithstanding endless coverage on TV and online. Becoming an expat in this vast, confusing land with its mysterious history and even more mysterious modern version of Mandarin...
What's special about Nanjing for expats fascinated with China?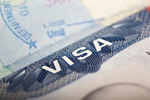 Nanjing lures expat professionals to its slower pace of life and impressive history and culture. In comparison with Beijing, Shanghai and the rest of China's massive cities, the Nanjing experience is one of peaceful trade-offs between ultra-modernism and the city's totally impressive heritage, charm and history. The city itself traces...
Relocation checklist for expats heading for Singapore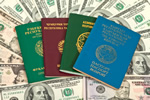 If you've landed the perfect job and are headed to Singapore, a carefully considered checklist of your needs can help. A relocation checklist is essential for would-be expats heading away from the home country into an unknown culture, as it can save time, money and very definitely unwanted hassle. The first and most important is your...