International Relocation News - Emigrate UK Page 9
This is the category page for all International Relocation news here on emigrate.co.uk, where you can view all the International Relocation emigration news.
Hamura's small town tranquility attracts expats working in Tokyo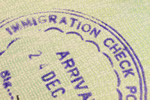 If you're relocating to a challenging new position in Tokyo and are worried about getting lost in the giant metropolis, living in Hamura might be the answer. For the average Western expat, adjusting to Tokyo can be anything from fascinating to terrifying, but the region's amazing transport options mean no-one has to live in its centre...
Finding the best location for expat entrepreneurial tech startups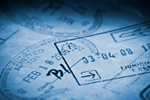 Necessities ensuring a successful expat startup need to be identified before the move overseas takes place. The factors which ensure a successful expatriate startup are many and include personal qualities such as motivation, determination and innovation as well as the idea itself. As regards the rest, easy access to investments, incubator...
Relocating expats warned about most risky coronavirus destinations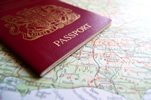 The rise of coronavirus infections over the past few weeks could pose a threat to expats about to leave their home country for a new job overseas. As victims of the fast-spreading Wuhan coronavirus continue to be identified in new countries, expats about to relocate, retire or leave to work overseas are being warned the worst is yet to...
Breaking down China's independent school network for expat parents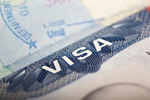 British independent schools in China are now adjusting to pupil demographic changes. Since the beginning of the 21st century, British private schools have been setting up in China in order to take advantage of the growing need by wealthy, middle class Chinese parents for their unique style of British education. The difference between...
UAE expat cost of living falls as compared with last year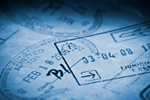 For expat professionals heading to the UAE, it's good news as prices of necessities have fallen since a year ago. Although the Gulf States in general are favourites for high salaries, boosts to careers and a unique if somewhat insecure lifestyle, they've also been known as some of the most expensive cities anywhere in the world....
Huge increase in Chinese international school options for expat kids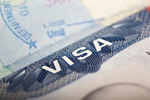 One of the most important aspects of expatriating with one's family is the availability of quality international schooling. Although only four new international schools opened in China last year, 2020 will see an increase of 16 new campuses, giving far more choice for expat professionals wanting a high standard of education for their...
Visas for expatriates considering long-stay residence in Thailand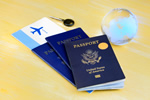 If you're still considering Thailand as a semi-permanent base, you should make sure to choose the correct visa for your lifestyle. Recently, much has been seen on social media about the many revisions to long-established routines for getting and retaining the correct visa to live, work or retire in Thailand. Unfortunately, the following...
Starting a business as an expat entrepreneur in Nanjing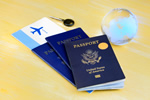 Hints for expat entrepreneurs planning to start a business in Nanjing. China is still a popular destination for expat entrepreneurs determined to start a business, but doing it the right way can be confusing. The initial challenge is the most important first step, in that without a work permit nothing can be done. Given that China is...
Hong Kong upscale expat rental prices see dramatic fall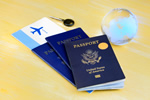 Hong Kong luxury rental costs have crashed by 30 per cent due to continuing instability. For expat professionals on decent salaries who're determined to stay on in Hong Kong no matter what, now's the time to upgrade to an upscale rental at a bargain price. The island's luxury property market has undergone a dramatic correction, as...
Is Singapore all it's tricked out to be for expat residents?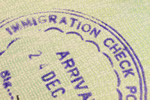 What's expat life really like in Singapore? As do many other Asian destinations for expat professionals, Singapore has its pros and cons, usually dependent on the individual, but what's it really like for expats contemplating permanent relocation? During an interview with foreign media, one long-term expat said there's only one...