International Relocation News - Emigrate UK Page 9
This is the category page for all International Relocation news here on emigrate.co.uk, where you can view all the International Relocation emigration news.
Bangkok now 10th most expensive Asian city for expats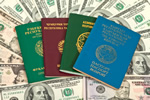 Bangkok is now number 10 on the list of the most expensive Asian cities for expatriates. For the first time, the Thai capital is now featuring high on the list of the most expensive locations for expats relocating to Asia. Average rental charges have soared this year due to landlords taking advantage of a huge increase in the number of...
Helpful hints for USA expats moving to the Netherlands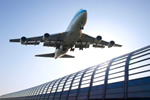 For British expatriates, integrating into an unfamiliar society in Europe can be tricky, but for expats from the USA it's possibly even harder as Europe's cultural norms don't quite mesh with those in the USA. A good example is a USA expat relocating to Canada, where he'll find things aren't that different than in his home...
Understanding Dubai through its peoples and their culture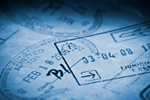 For incoming expats who don't just want to socialise with their own kind, understanding Dubai is all about its fascinating culture and peoples. Dubai, world-famous as a glittering city where fortunes are made, is one of seven emirates which make up the United Arab Emirates. The city is unusual in the region for staying true to its...
Dubai international schools reducing fees as expat applications decline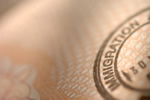 A major downside of expat family life in the UAE is the enormous expense of international private school education, but are providers now seeing the light? From annual swingeing increases to already extortionate fees, long waiting lists and even longer lists of extras to all the other expenses associated with private education in the UAE,...
Nanjing expat entrepreneurs celebrate new tech website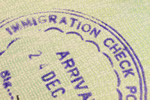 Tomorrow is a day of celebration for the Nanjing expat community, as it sees the debut of its new English language website. The new site, www.startupnanjing.com, is dedicated to fostering the growing international startup community based in the Chinese city. China in general and Nanjing in particular have drawn huge numbers of tech...
Expats having problems understanding retirement savings products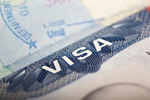 Planning retirement finances years ahead is far too complicated for the majority of expats. Given that it's almost impossible for most expats committed to furthering their careers to predict their financial needs when they hit 65 or so, it's no surprise the majority put off retirement planning until much later in their lives. Another...
Affordable European cities great for expat tech and business start ups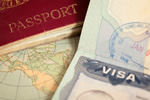 As the Brexit spectre shuffles closer with no solid information as to which version will happen, resident Brits desperate to leave the home country as well as UK expats in EU member states are all searching for a home from home. Those working for major multinationals which have already put in place their transfers to Europe at least know...
FAs in Dubai struggling against expat lack of trust and declining interest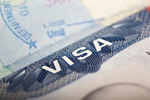 A recent survey has revealed Dubai financial advisers are losing clients due to reluctance to commit as well as a dearth of harsh regulations aimed at preventing financial scams. Published by the Insight Discovery consultancy, the expat survey took place across the UAE and asked consumers what changes their financial advisors needed to...
Prague now tops for expat workers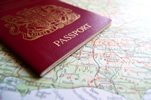 Expats at all levels now make up over a quarter of Prague's entire workforce. A recent report states that, out of the city's approximately 700,000 workforce, 200,000 are expatriates and make up around 15 per cent of the Czech capital's entire population of 1.3 million. The report, released by the city's Institute of Planning and...
Working expat women give opinions about favourite destinations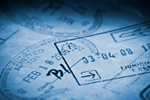 Retiring overseas for a life in the sun is only one aspect of becoming an expat, but where are the best locations for working women as regards successful careers? Far too many surveys of the best destinations for a successful career are aimed at male expats, with their female equivalents left wondering if they actually exist in the...