International Relocation News - Emigrate UK Page 9
This is the category page for all International Relocation news here on emigrate.co.uk, where you can view all the International Relocation emigration news.
Dutch tech firms set to lose out due to new expat tax rule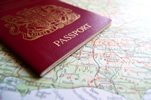 As the expatriate battle against the 30 per cent tax break changes hots up, Dutch tech companies are worried about losing their best people. The Netherlands is now a hotbed for tech innovation, with the original tax break scheme mooted as one reason why so many highly-skilled expatriates chose the country as their permanent home and...
Expat and Emirati friends launch essential guidebook to UAE culture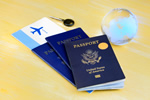 An Emirati author and an Italian journalist living in Dubai have published an invaluable expat-aimed guide to Emirati culture and tradition. Adjusting to the drastically different cultural norms of the Gulf States is one of the trickiest tasks facing newly-arrived expat professionals, but everything necessary for a smooth transition is in...
China changes tax regime to include foreign entrepreneurs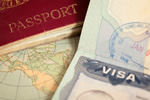 From the beginning of next year, China's tax regime will include Individual Income Tax liabilities for foreign residents. Key changes in the manner in which tax residency in China is determined are expected to substantially affect the majority of expat professionals working in the vast country' major cities. The reform of Individual...
Expat views on Saudi Arabia?s transformation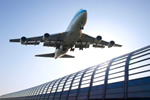 Given that the number of expatriates in Saudi Arabia far outweighs the number of Saudi citizens, their views on the transformation of the kingdom from an oil-dependent state to a flexible economy are worth hearing. Long-stay expats in Saudi have mixed views on the changes so far, with some especially appreciating the loosening of laws...
Expatriate professionals advised to use a VPN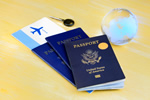 Whilst online security isn't often as first priority in the relocation to-do list, the increasing sophistication of hackers, scammers and even a few foreign governments means it's a must-have. Staying safe when online isn't just for those sharing secrets best kept quiet, it's for every expat who uses the internet for business and...
EU expat bankers in London facing Brexit threat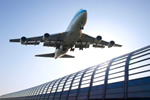 EU citizens working as experienced professionals in London's financial industry are reluctantly preparing for the worst scenario. As the March 2019 Brexit deadline creeps closer, City of London bankers are reluctantly preparing for their worst-case scenario – a no-deal crash out of the EU. Decisions have to be made now, as waiting...
Hong Kong government school system shocks expat parents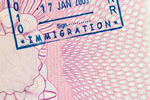 Settling down in Hong Kong as a newly-arrived expat family can be tricky at best, but enrolling the kids in local schools is the worst culture shock of all. Nowadays and due to the ever-increasing fees for education at Hong Kong's international schools, many expat parents are forced to settle for education at a government-funded school....
Top tech talent can now get Chinese entrepreneurship visas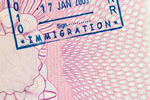 China's popularity as a start-up hub for expat professionals, especially in the tech sector, is growing fast thanks to its new entrepreneurship visa. China's not just attracting ever-increasing numbers of talented expatriates to its established companies, it's now encouraging them to leave their jobs and start up on their own...
Is it decision time for Western expat professionals in Kuwait?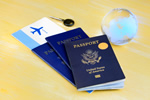 From Kuwait's dismal showing in the most recent expat survey through rumours of Kuwaitization gone mad to increasing insecurity even amongst seasoned professionals, qualified expats have plenty to worry about. As Kuwaitization digs its claws into the emirate's expatriate community, the exodus of expat labour is crawling up the ranks...
Rough guide to relocating overseas with your family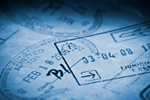 A wise man once said moving house was more disrupting than divorce or a death in the family. When making his gloomy prediction, that wise man might have added that moving to a new job overseas en famille is the most disruptive of all! The three P's – planning, packing and preparing – take over would-be expats' lives, leaving them...