International Relocation News - Emigrate UK Page 9
This is the category page for all International Relocation news here on emigrate.co.uk, where you can view all the International Relocation emigration news.
How to get ahead of the competition for top international jobs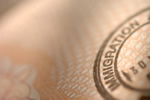 In today's rapidly expanding global marketplace for expat professional talent, potential winners must develop a crucial edge over their competitors. Creating total visibility of what's on offer is a must for career-minded expats hoping to shine, but it's important not to simply define your value via a job title or even by your...
Asian companies need to internationalise to attract top expat talent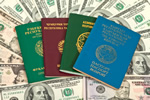 Whilst a good salary is essential for expat retention within Asian companies, culture also plays a major part in individual decisions According to a leading recruitment company, the initial attractions of a specific firm for its potential employees aren't the reasons why they're happy to stay long-term. Whilst a high salary is perhaps...
Expat startups now have a choice of best countries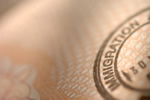 Starting your own business isn't just about coming up with a marketable idea, it's also about determination, extremely hard work and luck. With the advent of the internet, businesses all over the world woke up to a new challenge as regards marketing their products and, more importantly, their ideas. In those days, entrepreneurship was...
What not to do as an expat in China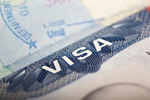 Expats deciding on China as the perfect location are facing a culture which goes back four thousand years. The two major problems for expats arriving in an unfamiliar land are culture and the local language, with China's versions of both perhaps the trickiest in the entire world. Social difficulties and language clangers are unavoidable,...
Survey shows London still best all round expat experience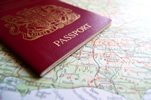 In spite of the British capital's slide down the rankings of a number of expat surveys, it's still a favourite for work and play. In a recent survey with around half a million expat respondents, London is still the most attractive city for a varied lifestyle. It seems the British capital is still the preferred international location...
Expats working in Indonesia now forced to learn the language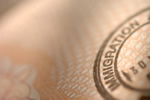 Expats with jobs in Indonesia must now learn the language. The Indonesian president's decree intended to simplify the issuing of expat work permits also includes mandatory training in the Indonesian language. Unsurprisingly, the expat business community in the country has been caught off guard by the announcement, as have Indonesian-owned...
Meeting new friends in an unfamiliar country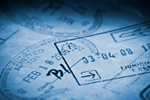 Making friends is one of the most important tasks after arriving in a new country. One of the advantages of moving overseas to take on a new, exciting job is that your work colleagues can be instant friends, thus alleviating the feeling of aloneness which affects many expats' early days on a new assignment. Once you've sorted out...
Hong Kong still popular after generation of expats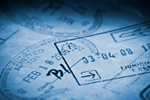 Surviving your first few months in Hong Kong as a newly-arrived expat is down to getting the right information. Hong Kong is still one of the most popular reassignments for expat professionals due to its unique atmosphere, history and position close by the vastness of mysterious mainland China. Networking is the key to success as well as...
Gulf States change direction towards the West and its investment potential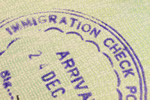 Since the introduction of VAT in the United Arab Emirates, it seems expats aren't worried about its effect but other developments are causing concern. Although the UAE is still a popular destination for expatriates eager to grow their careers and earn enhanced salaries, high rental charges and increasing international school fees are...
South Korea still an attractive option for expat professionals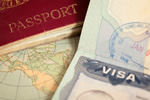 South Korea's buzzing capital of Seoul may not immediately spring to mind as an expat professional haunt, but its high-energy scene has a lot to offer. The energy in this fascinating city is almost palpable and is believed by locals to spring from the vitality emitted by its waterways and nearby mountain ranges. A popular legend tells...