International Relocation News - Emigrate UK Page 9
This is the category page for all International Relocation news here on emigrate.co.uk, where you can view all the International Relocation emigration news.
IFAs in the Gulf States complaining about lack of expat interest in their products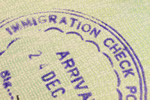 In spite of the Middle East's reputation for massive salaries, it seems some 66 per cent of expatriate professionals leave with less cash than when they arrived. According to a well-known Middle East IFA firm, almost all expatriates working in the region aren't setting by any money against their retirement needs. Almost half of expats...
Coping with financial matters as a newly arrived expat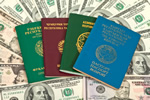 If you get panic attacks when dealing with home country financial matters, imagine how much worse they'll be when you're attempting to get to grips with an unfamiliar currency! One of the major headaches of emigration is getting to grips with a foreign currency and your new country's financial rules, regulations and bureaucracy. For...
Anger and dismay ramps up amongst retired expats in Thailand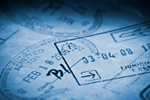 A report of a 90-year old expat being forced to leave Thailand due to the visa changes is causing anger and dismay in the expat community. A new report by a 90-year old expatriate retiree in Thailand stating he will be forced to return to his country of origin due to last week's retirement visa changes has ramped up expat sentiment...
Netherlands bracing for even more expats as 250 UK companies mull relocation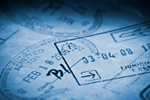 Brexit in any form is proving to be a disaster in the making for both small and large businesses in the UK, with more and more planning to leave in the very near future. At the present time, the Dutch government is in talks with several hundred British companies regarding the possibility of relocating across the English Channel to a more...
Survey shows positive results for Malta as an expat professional destination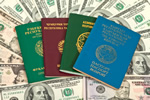 Expats looking for a new career opportunity plus an island lifestyle with great weather, a fascinating history, culture and friendly locals should head for Malta. Whether you're looking to find the overseas job of your dreams, a chance to start your own business or the perfect retirement destination, the sun and sea island of Malta is...
How to land a Gulf State dream job in spite of the competition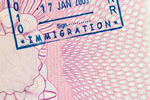 In spite of its many cultural issues which bother the average Westerner, the Middle East is still the place to go to develop expatriate careers. The three main reasons for considering a relocation overseas are a wish for new experiences, a chance to get to grips with an unfamiliar culture and the opportunity to achieve career goals. For...
Bahrain wins out on career boosting for expat professionals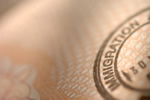 The tiny emirate of Bahrain is surprisingly good at boosting expat careers. Bahrain is the lesser-known emirate of the Gulf States, with its total area 200 times smaller than Florida and its population set at around 1.5 million. Despite its size and its political and economic problems, its archipelago of some 300 islands is strongly rated...
Newbie expats in Leiden given soft landing by local Expat Centre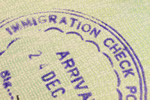 Leiden's international expat community is being supported by the innovative Leiden Expat Centre. The Leiden Expat Centre project is a public/private partnership funded by local industry including the city's Science Park and University as well as by the local authority in order to give newly arrived expat professionals a soft landing...
Currency exchange rates affecting expat salaries and rental costs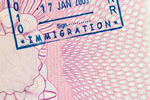 The expat exodus is growing year by year as ever increasing numbers of professionals decide their futures lie outside their home countries. Fuelled by the ever more global nature of business, totals of expat professionals now working overseas are topping 66.2 million. Since 2013, the increase in expat numbers has averaged six per cent...
Acquiring globalised knowledge can boost expats career potential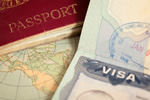 One of the most compelling reasons for emigration is the need to climb the ladder of success in the chosen field. For would-be expats to whom success is more important than any other aspect of relocation, knowing how to climb the ladder leading to recognition as a global expert is a must. In order to be of value in the ever-changing...